4 New Drug Policies You Should Know About
According to a nationwide poll by the PEW Research Center, a majority of Americans are ready for a cease-fire on the traditional War on Drugs. Roughly 67 percent of Americans support treatment over incarceration, and advocates of policy changes are calling for more comprehensive legislation. As rates of drug abuse increase in the U.S., prisons are reportedly now at 30 percent overcapacity. Common sense suggests these trends cannot continue.
Advocates for new drug policies claim "tough on crime" approaches only overpopulate prison without addressing the larger public health issues of drug abuse. Currently, there are four groundbreaking U.S. policies that may soon change the landscape of how we approach drug abuse, public safety and incarceration.
The Decriminalization of Addiction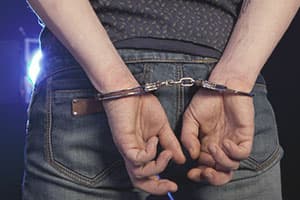 Although the most publicized examples of decriminalization involve the recent changes of state-level marijuana laws, decriminalization is also taking form in nationwide policies and practices calling for treatment over incarceration.
For example, State's Attorney Anita Alvarez in Chicago recently announced she would no longer prosecute most misdemeanor marijuana possession cases or low-level, non-violent drug felonies for heroin or cocaine.
In truth, Alvarez is one of many prosecutors across the nation now openly supporting the notion that addiction treatment is preferable to lengthy jail sentences.
National Drug Control Strategy
A sea change in traditional drug policy, which is now affecting other state-level policies, is the Obama administration's 2014 National Drug Control Strategy. Key policy changes of the overall strategy include an emphasize on school prevention programs; training initiatives for medical professionals to identify, intervene and treat early-stage drug abuse; expanding treatment facilities through the Affordable Care Act; and promoting a "smart on crime" approach to drug enforcement. Many policy changes introduced by the 2014 National Drug Control Strategy actually receive bipartisan support.
Smarter Sentencing Act of 2015
An estimated 50 percent of the U.S. prison population is comprised of drug violators, and almost half of these prisoners are carrying a 10-year mandatory minimum penalty. Mandatory minimum sentencing policies are arguably the largest contributor to prison overpopulation. Costing taxpayers billions of dollars, these policies show no evidence of deterring drug use. The Smarter Sentencing Act of 2015 calls for more comprehensive sentencing, cutting many federally mandated sentencing by half, and returns discretion back to judges. The U.S. Senate is now debating the Smarter Sentencing Act, but the bill does have bipartisan support.
New State Naloxone Policies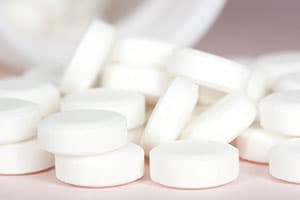 Accidental drug overdoses is now the leading cause of preventable death in America. Naloxone is an easy-to-administer drug that reverses the effects of an opioid overdose. Many states are now equipping first responders and law enforcement with Naloxone to treat overdose cases on the scene. States are also introducing policies to make Naloxone prescriptions easier to obtain and removing criminal liability to individuals who administer Naloxone to an overdose victim, a policy 10 states adopted in 2014.
There is no perfect drug policy to completely eradicate the current drug epidemic in America. However, more comprehensive and smarter drug policies may help to curb the tide. To share your voice concerning new drug policies and legislation, write your elected officials as drug policies continue to demand, and for good reason, the nation's attention.
Additional Reading: The Human Rights Model of Drug Use and Drug Problems
Image Source: en.wikipedia.org