4 Barriers Plaguing On-Demand Addiction Treatment
We can get our favorite TV shows on-demand. We can find just about anything we want online. Amazon even offers easy buttons now, to reorder your favorite stuff with just one click.
We've come so far with technology, convenience, and efficiency to quickly meet so many of our wants and needs. Yet, we're still losing 140 Americans every day to overdose. Why? It's partly because more than half of the 2.2 million Americans with an opioid use disorder aren't receiving treatment. As the death toll continues to rise, medical professionals and lawmakers are working on an idea that could save countless lives and revolutionize the addiction treatment industry: Instant access to treatment.
Why the Delay in Treatment?
The premise of on-demand treatment is simple: when someone asks for help with a substance abuse issue, they get help right away. True on-demand treatment provides immediate assistance to inhibit cravings, stabilize the patient, and provide a long-term treatment plan. This method could prevent many needless deaths, but several factors stand in the way of this valuable treatment resource, such as: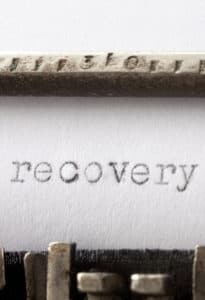 Getting the Help You Need…When You Need It
If someone can work up the courage to ask for help, it needs to be available without delay. In the midst of a tornado of addiction, it's easy to want help one minute and give up the next. Waiting for an open bed, open enrollment, or open arms aren't always realistic options. In fact, these delays are often deadly. If we want to reduce the number of overdose deaths, we must remove these barriers to on-demand treatment.
Perhaps if we made treatment as easy to access as sitcom reruns, we could turn the tide on our nation's opioid epidemic.
Additional Reading:   Treatment Waiting Lists Can Be a Death Sentence
Image Source: iStock