3 Very Different Stories of Court-Ordered Rehab
There are nearly 3,000 drug courts throughout the US. The mission of these multi-million-dollar programs is to put people on the road to recovery instead of prisoner's row. The hope is to redeem lives – and save tax dollars, too.
But do they work? The jury is still out, so to speak. Some reports show drug court participants are less likely to relapse than offenders who don't get the option of drug court. Skeptics claim that no one forced to enter treatment will recover because the person has to want the change for themselves.
Based on the following individual experiences, there may be a bit of truth to both sides.
New Beginnings
Kyle was living in his car on the streets of Chicago. He spent his days searching for drugs and getting high. He landed the occasional construction or moving job to scrape together cash to support his habit.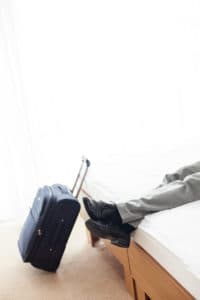 Starbucks supplied the bathroom for his rare physical clean up – he almost never bathed. A stolen box of ice cream bars often provided his one meal of the day.
Kyle's path to substance abuse began at age 12, when he started smoking weed. At 15, he underwent dental work and got hooked on the Vicodin he was prescribed. That habit progressed to heroin when he was 19. At 32, his life revolved around the next fix. Eventually, he was arrested for drug possession and theft. But instead of being sent to jail, Kyle went to drug court.
Kyle participated in the program, setting goals for himself to stay sober and reconnect with his family. He completed the treatment program and is now working full-time as a welder. He has a sponsor and attends several 12-step meetings each week. He is living with his father.
The Other Side of the Coin
Not everyone's story turns out like Kyle's. Others, forced into treatment against their will, have no interest in change.
Lindsay Lohan is one of the best-known cases. She has been in rehab at least seven times. Her response in an interview makes her view of court-ordered rehab clear:
"I don't think it will be a bad thing for me to be away with myself for three months. But I don't think I need to be on lockdown  for three months. I don't think that's rehab. I've been court-ordered to do it six times. I could write the book on rehab. Constantly sending me to rehab is pointless. The first few times I was court-ordered to rehab it was like a joke, like killing time."
On the Right Path
Wanda Daniel's response couldn't contrast more. Wanda started using drugs at 17 and spent the next 30 years hooked on cocaine and heroin. In 2013, she landed in drug court. She graduated from the program, got a job, and regularly attends 12-step meetings. She stated, "Everything has been going well. It feels good waking up knowing that I don't have to have a drug or mind-altering chemicals to start my day.
She credits court-ordered treatment with her sobriety, explaining, "They put me on the path I'm standing on now. It wasn't easy by a long shot, but I knew that I didn't want to use anymore."
Additional Reading:   Doing Time – Should We Force People to Get Clean?
Image Source: iStock