14 Facts from First Legal 420… #5 is Shocking
Since the recent legalization of recreational marijuana in Colorado and Washington, the US has experienced its first ever legal 420 celebration.
What's more, April 20 happened to correspond with Easter, which stoners have dubbed 'Weedster.' The two biggest cannabis festivals of Weedster 2014 were Denver's 420 Rally and Hempfest in Seattle.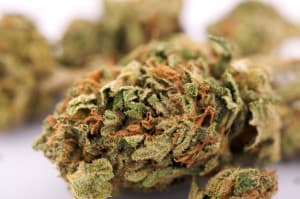 What is 420?
The holiday known as 420 has its origins in San Rafael, CA. It is not a police code in Northern California, as the popular urban myth goes. The phrase was originally coined around 1971 by a group of young men known as the Waldos. One of them had a relative who was a tour manager for the Grateful Dead. The band picked up the phrase, and eventually
High Times
– the publication responsible for making it famous.
The party in Denver was a public affair that included a convention sponsored by High Times and a music festival at Red Rocks with headliner Snoop Dogg. Police received numerous complaints that people were openly smoking pot in the downtown area.
In Seattle the festivities took place on private property at the Rainier Brewery, where cannabis consumption was encouraged and tolerated throughout the weekend.
To note the first "legal" 420 as a historical event, we collected 14 marijuana facts that will surprise you.
It is legal to possess up to one ounce of cannabis in Colorado, which is 28 grams or about 60 half-gram joints. The most popular seller is one eighth of an ounce, which some people compare to the ever popular 12-pack of beer.
Colorado was the first place in the world to completely legalize marijuana – including Amsterdam. Since December 10, 2012 anyone over the age of 21 in Colorado can buy and use cannabis for whatever reason, although it is not sold everywhere in the state. (See #6.)
It is still illegal to smoke pot in public places or to drive stoned. Think of it as public intoxication and use some common sense. If you wouldn't light up a cigarette in a restaurant or crack open a tall-can barefoot in the street, then don't smoke weed there either.
Possessing marijuana on federal land such as a national park or airport is still a crime punishable by up to six months in prison and a $5,000 fine. (They also look down upon smoking marijuana at some ski resorts.) Now all they have to do is find you in the middle of the forest – wink, wink.
It would take 14 joints being smoked at once in a 10×10 foot room to test positive for a contact high. According to The Denver Post's weed correspondent the Cannabist, that is a ridiculously large amount of marijuana for such a confined area. So you don't usually have to worry about failing a drug test if people are getting high around you.
The large majority of Colorado dispensaries are based in Denver. Some cities like Colorado Springs have banned marijuana clubs. Others such as Aurora and Boulder seem to be taking their sweet time. Some people oppose the new law because it sets a bad example for children, such as grassroots organization Colorado Smart and Denver City Councilman Charlie Brown.
State legislature forbids the government from keeping track of club members. Proposition 64, the one that legalized marijuana, specifically forbids collecting personal information from dispensaries. Unless you were to hold one up at gun point, in which case the whole thing would be caught on video camera.
Hotel searches in Denver went up 78% during 420 weekend. Each April since legalization took place, tourists have been streaming in from more conservative states in order to legally smoke pot. Colorado and Washington are much closer to the Bible Belt than the Netherlands.
Colorado police issued 92 citations for public consumption of marijuana at this year's Denver 420 Rally. The $150 tickets were not issued to everyone who got high that weekend, but rather to individuals in blatant violation of the law. Like the guy smoking a six-foot bong in the city park.
Don't leave cannabis as a tip or you could be fined $150. That's what happened to one man who left an eighth of marijuana in his Denver hotel room as a gratuity. Remember, not everyone smokes weed, in fact many people find it to be disagreeable or over stimulating – and that's okay.
Colorado is expected to generate over $98 million in pot taxes this year. State representatives say that the first $40 million is reserved for education. NBC reports that Washington will earn an additional $253 million of capital this year, and in Colorado, $455 million.
Not including Colorado and Washington, 15 states and the District of Columbia have now decriminalized possession of small amounts of marijuana. Polls show that about 54% of Americans believe the drug should be legal. That's up from 12% of the population in 1969.
Weed is less harmful than sugar. At least that's what most Americans are saying. Tobacco kills about 480,000 US citizens each year, and alcohol is attributed to about 88,000 annual deaths. The American Heart Association recommends drinking no more than one can of soda per day because it's not healthy to consume more than 150 calories of sugar daily.
In five years the national market for marijuana has the potential to exceed $10 billion per year. This will make it one of the world's top selling prescription drugs, giving Lipitor a run for its money.
Alcohol Arrests and Marijuana Opposition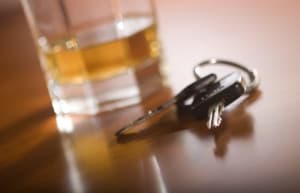 In comparison, the two biggest drinking holidays in America, St. Patrick's Day and Halloween, are the two days of the year when Colorado law enforcement reports the highest number of DUI arrests. If St. Patrick's Day falls on a weekend, the DUI numbers shoot up 25%. The holiday has been associated with drinking copious amounts of alcohol since the 19th century. That means more alcohol poisoning, fights, officer assaults, sexual assaults, excessive noise and property damage.
The Colorado police is being trained to recognize a high driver, but other than the 92 citations and complaints about a conspicuous odor in Denver, the worst statistic that anti-legalization group SAM stated was an increase in marijuana positive drug tests in Colorado Springs.

Also Read: Will Marijuana Prohibition Save the World? by Mitch Earleywine

Recreational marijuana use is not recommended for everyone. If you have a problem with marijuana abuse, find marijuana addiction treatment options.