10 Famous Models Who Have Battled Drug Addiction and Alcoholism
1. Anna Nicole Smith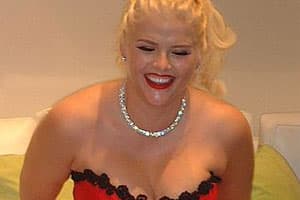 The late Anna Nicole Smith passed away in 2007 when she overdosed on prescription drugs. Although she denied her addiction and claimed she had a high tolerance for the medication because she was in pain, it was later revealed that she was involved in a prescription drug scandal allegedly involving her attorney and former domestic partner, Howard K. Stern, who faces two related convictions of conspiracy. The six months leading up to her death were tumultuous, especially with the death of her son, Daniel, and the custody battle over her newborn daughter, Dannielynn, making headlines worldwide.
2. Jael Strauss
It came as a shock to many of her fans when Jael Strauss, a former America's Next Top Model contestant, appeared on Dr. Phil to discuss her meth addiction. Looking dramatically different, with rotten teeth, marked-up skin, and a swollen face, she revealed she had been addicted for six years. Good news for Strauss is that, with the help of Dr. Phil, her family was able to get her to go to rehab.
3. Kate Moss
While model Kate Moss might deny using heroin, there's no doubt she has done other drugs over the course of her career. It's likely she went to rehab back in 1998 for a bit more than simply "partying too much." After all, pictures and a video of her snorting what appears to be cocaine later emerged. Although, now at 39, her career is back on track, Kate looks like she's going on 49. All her years of partying and doing whatever else certainly took their toll.
4. Jaime King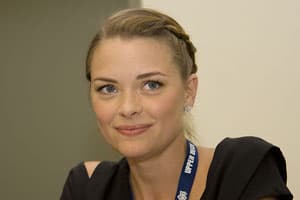 You probably would have never guessed, but the beautiful model and actress Jaime King was addicted to heroin from age 14 to 19, during her first modeling job. It wasn't until the death of her then boyfriend, famous fashion photographer Davide Sorrenti, that King consciously chose to turn her life around and away from drugs.
5. Alice Dellal
Young, beautiful, and blonde, model Alice Dellal was only 20 when she was caught on camera with a line of white powder, an Oyster card, and a hollow tube. She has also been caught in other provocative pictures, including one of her wrapping cocaine and another of her fallen on the ground after a night of partying. Dellal comes from a long line of high-profile models, and her father also has an interesting history—he was once an escort of Mick Jagger's ex and was accused of involvement in a drug ring that smuggled ?40,000 of cocaine into Britain. Unfortunately many in the show biz who are born into the industry are prone to influences out of their control.
6. Gia Carangi
The lovely once-leading supermodel Gia Carangi died of HIV in 1996 amid her ongoing battle with drug addiction. Unfortunately, "Gia's beauty and energy were only equalled by the pain and solitude that led her on the path to personal destruction through drug abuse and to the abyss of no return." Carangi was later portrayed by Angelina Jolie in the haunting HBO television movie GIA.

7. Simone Farrow
Simone Farrow, an Australian swimsuit model for Ed Hardy, was arrested for running an international drug ring. She was wanted for fleeing a $150,000 bail and had been on the run for a month prior to her arrest. While the model, who has at least 19 aliases, claimed she had fled police officers because she thought someone was trying to murder her, she had actually been trafficking "ice" in bags of bath salts.
8. Naomi Campbell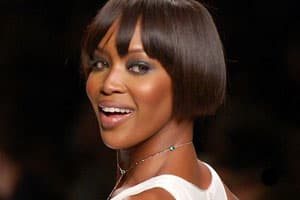 In addition to the cocaine addiction that saw her face numerous arrests, anger management sessions, and rehab stints, Naomi Campbell also struggled with an addiction to alcohol. Campbell herself has said, "I never thought I was an alcoholic, but it goes hand in hand with the drugs. Emotionally, I was just gone."
9. Erin Spanevello
The beautiful billboard model Erin Spanevello, who was backed by four major modeling agencies, faced her fate with excessive drug use. She was only 21 when she suffered cardiac arrest—the result of taking a deadly amount of synthetic drugs.
10. Liliana Andrea Lozano
The lovely Columbian model Liliana Andrea Lozano had much success ahead of her, but like many models do, she got wrapped up in all the wrong matters. The beauty queen had been involved with drug lord Leonidas Vargas and was gunned down with his brother just a few days following his death. It is clear this tragedy was the result of a drug-related murder.
Image Sources Cited:
Anna Nicole – By doggiesrule04 (photos 164) [CC BY-SA 2.0 (http://creativecommons.org/licenses/by-sa/2.0)], via Wikimedia Commons
Jaime King – By pinguino k from New York, United States (jamie king) [CC BY 2.0 (http://creativecommons.org/licenses/by/2.0)], via Wikimedia Commons
Naomi Campbell – By The original uploader was Jgro888 at English Wikipedia (Transferred from en.wikipedia to Commons.) [CC BY-SA 2.5 (http://creativecommons.org/licenses/by-sa/2.5)], via Wikimedia Commons