What to Do After Relapse
If you have relapsed back to drugs and/or alcohol after a period of sobriety, you may be feeling scared, disappointed, confused, or unsure of what to do next. The most important thing for you to remember right now is that relapses happen. Relapsing doesn't mean that you're a failure. What matters most in the moments after a relapse is how you respond. Essentially, it is crucial that you take action right away to prevent your substance use from escalating and increase your chances of overall recovery.
---
Change How You View Your Relapse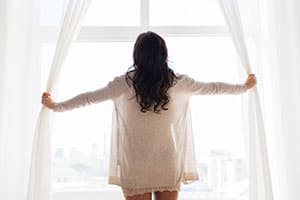 When a significant life event occurs, it is not just the event itself that directly impacts us but how we react to the event in question—oftentimes, the latter makes a world of difference. This is very crucial when we are talking about relapse.
Marlatt's Relapse Prevention Model discusses viewing your initial return to substance use as a slip-up or a mistake rather than as a personal failure.1,3 Seeing it this way increases your chances of getting back on track vs. abandoning your recovery altogether. It's the difference between thinking "ok I made a mistake; I can learn from it and move on" or "well, clearly I can't do this and I already messed up, so why not keep using?" Someone holding the former viewpoint is much more likely to find lasting recovery.
Spend Time Reflecting
If you relapsed, there were likely a multitude of factors that influenced your return to substance use. These may have included environmental triggers (such as being around objects that remind you of using) to underlying emotional issues or stressful relationships.
To refocus on recovery and prevent another relapse, it's essential to spend some time thinking about what really led to you using again. For example:
Have you been spending time with the wrong people?
Have you been putting off responsibilities like paying bills and subsequently feeling overwhelmed by mounting tasks or debts?
Is your self-talk negative, particularly in the direction of not believing you could be successful in your recovery?
Have you been getting lax with your recovery efforts, e.g., not attending meetings?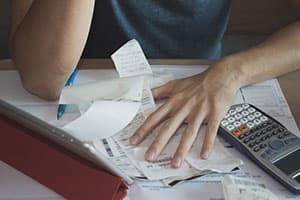 Research has pointed to several factors that have been associated with an increased risk for relapse, such as financial stress, negative affect or mood (mostly anger, anxiety, boredom, depression, and loneliness1), interpersonal conflict, exposure to drugs, poor coping skills, lifestyle choices, and social bonding.1-4
Take some time to identify what led you back to drugs or alcohol so that you can make helpful and appropriate adjustments in the interest of your recovery. If you are having trouble figuring this out for yourself, you may want to seek the help of a professional substance abuse counselor who can help you sift through the potential reasons for your relapse. In fact, a counselor can be extremely beneficial even if you understand the reasons behind your relapse, as they can help you to find new and more appropriate ways of managing your stressors.
Get Support
Real strength comes from being honest and asking for the support that you need.If you've fallen back into old patterns, it's likely that you need more help than you have been getting. After a relapse, you need to reach out for support as soon as possible. This could be your sponsor, trusted friends and family members, or maybe a professional counselor. The sooner you tell someone and ask for help in refocusing on sobriety, the better.
Research has shown the influence of positive social support on decreasing relapse,2 so don't listen to that voice that tells you that you should be strong enough to handle it on your own. Real strength comes from being honest and asking for the support that you need.
Go Back to Treatment
Fully recovering from your addiction can be a long-term process that often needs several attempts at treatment due to the high rate of relapse.1 In fact, oftentimes a relapse is an indication that something more needs to happen and/or that the treatment strategy needs to be adjusted in some way.
Don't be afraid to go back into a treatment program, and try not to see it as a sign of failure but rather as a conscious and deliberate choice in the interest of a life without substance abuse.
It may help to view your recovery like any other skill that requires practice—likely, you won't be great at it right away. Think of a child learning to walk; he will tumble down over and over again, but he'll keep getting up and eventually he'll be running. Learning to live in recovery is essentially like learning to walk; you must discover how to live in a whole new way. Be understanding with yourself when you tumble and commit to getting up again; you can keep trying and making tweaks so that eventually you're able to maintain your abstinence over the long term.
Make Necessary Changes
Make sure that your relapse serves a purpose by showing you what needs to happen for full recovery. In other words, realize what didn't work or wasn't sufficient the last time, and use that to inform your new relapse prevention plan. This will likely include knowing your particular warning signs and working on developing healthy coping skills so that you aren't as tempted to reach for the immediate gratification of substance use.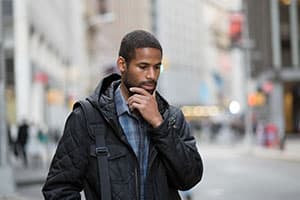 You can also use the slip to acknowledge what may not have worked during your initial course of treatment. Perhaps you went to a 30-day program but you really need a more sustained program of 90 days or longer. Or perhaps you might benefit from therapeutic approaches that differ from those utilized in the rehab facility at which you stayed.
Some people find it helpful to try a somewhat different approach to their recovery after experiencing a relapse. Spend some time talking to a therapist and to those closest to you to develop a new plan you can use to move forward.
Forgive Yourself
While it is common to experience guilt and shame after a relapse, these feelings will not help you in the long run.
Guilt may initially help you to realize you want to adjust or make changes to your behavior, but holding on to it will only weigh you down, and shame is an emotion that is never helpful. Both of these feelings can also be a trigger for relapse in and of themselves. Instead of wallowing in regret over your mistake, try a 3-phased approach:
Acknowledge the relapse.
Make changes.
Let go of your negative emotions about the mistake.
Work on Developing Healthy Habits
Many experts on relapse prevention talk about the importance of changing up one's routine and making positive lifestyle adjustments.1,3 The more you take care of yourself and work on being a healthy and whole individual, the less you will be tempted to use. The following are some great ways to begin:
Start exercising, even if it is just a small amount. You can also increase your motivation in this area by finding something you enjoy doing rather than trying to force a gym regimen on yourself.
Eat well. Learn a little about good nutrition and start to incorporate more foods into your diet that foster physical and mental health.
Work on developing good sleep habits. Getting a good night's rest is important, especially since chronic fatigue can act as a trigger for relapse.
Learn how to develop a higher emotional quotient, which has been associated with fewer relapses.5 This would include things such as increasing your ability to manage emotions and strengthening your social skills.
All of these things may be important for you on your path to recovery following a relapse, but you know yourself best and what you as an individual might need to focus on the most. Just remember that relapse can be just a stepping stone on your long-term road to recovery.
Relapse is not a failure. Rather, it is another step on your continuing path to recovery and a sign that you need additional support and help. If you are facing relapse, call for the support and information that one of our admissions navigators can provide today.
---
References:
Dennis C. Daley, P., & Antoine Douaihy, M. (2015).Relapse Prevention Counseling: Clinical Strategies to Guide Addiction Recovery and Reduce Relapse. Pesi Publishing & Media.
Giordano, A. L., Clarke, P. B. and Furter, R. T. (2014). Predicting Substance Abuse Relapse: The Role of Social Interest and Social Bonding. Journal of Addictions & Offender Counseling, 35, 114–127.
Marlatt, G. A., &George, W. H. (1984). Relapse prevention: Introduction and overview of the model. British Journal of Addiction, 79, 261–273.
National Institute on Drug Abuse. (2014). Drugs, Brains, and Behavior: The Science of Addiction.
Raisjouyan, Z., Talebi, M., Ghasimi Shahgaldi, F., Abdollahian, E. (2014). Investigating the Effect of Emotional Intelligence on the Addiction Relapse after Quitting. Asia Pacific Journal of Medical Toxicology, 3(1),27-30.
More resources about
What to Do After Relapse

: