Using Rehab Reviews to Choose a Treatment Center
How Do I Choose the Right Rehab?
The search for the right rehab may seem overwhelming at first, but you can use rehab reviews to help you sift through available programs and narrow down your options. To help you settle on the right treatment facility, we provide in-depth rehab center reviews that include ratings from alumni, cost of programs, amenities, and facility specializations.
General Treatment Information
Drug and alcohol rehab facilities operate treatment programs across the globe that can hep you address your struggles with alcohol and drug addictions. Some programs integrate treatment for co-occurring mental health disorders such as depression, anxiety, bi-polar disorder, post-traumatic stress disorder (PTSD), and schizophrenia.
Detox helps manage the withdrawal period as comfortably as possible—in many instances, with medically supervised care.1 Because some types of substance dependence (e.g., alcohol and opioid dependence) are associated with potentially severe withdrawal syndromes or, in some cases, lethal withdrawal complications, some facilities also offer medical detox to safely manage withdrawal.1
For people at risk of experiencing such withdrawal symptoms, detox under medical supervision in a professional facility provides the safest and most comfortable setting in which to begin recovery.2,3,4
Detox programs are only the first stage of treatment, with detox alone having a limited benefit in terms of long-term sobriety.2,3 Effective withdrawal management and completion of detox can, however, set the stage for movement on to longer-term recovery, and that's where the rehabilitation phase begins.
Rehab facilities utilize a variety of therapeutic interventions to provide you with a comprehensive and integrated treatment plan—designed to facilitate long-term recovery.3 Rehab involves an intensive period where you can address the underlying issues behind your substance use through counseling and therapy. Treatment options including behavioral therapies (e.g., cognitive-behavior therapy, individual and group therapy) which allow patients to alter their attitudes and behaviors connected to substance use.4,5
What's in Rehab Reviews?
Rehab reviews provide you with comprehensive overviews of what each recovery center has to offer and what to expect when enrolling in that particular program. Each drug rehab review has the recovery center's contact information and website and also lists the facility's overall rating out of 5 stars, averaged from 3 rating categories:
Treatment Effectiveness
Accommodations and Amenities
Meals and Nutrition
You also have the opportunity to add your own review or to read all reviews for that recovery facility.
The following might also be areas of interest when reading facility reviews.
Treatment Center Setting
This will paint a picture of what the setting is for the facility. Examples include: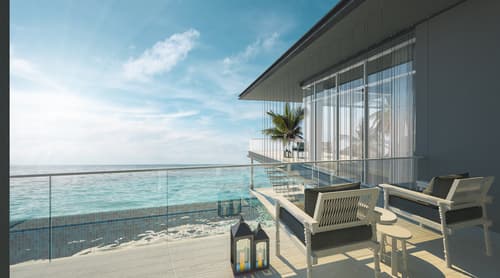 Private/secluded.
Residential neighborhood.
Philosophy

Different treatment facilities may have somewhat unique outlooks on how to best address addiction and mental health problems. As an example, some may use a purely 12-step approach while others may augment more traditional treatment approaches with holistic interventions.5
Areas of Specialization
Each recovery center will likely utilize a combination of therapies and interventions, and the addiction reviews list what treatment that particular rehab uses. Examples include:5
Client and family support groups.
Animal therapy.
Creative arts therapy.
Cognitive-behavioral therapy (CBT).
Facility Highlights
This section lists additional services that not every facility may provide as well as other appealing elements of the rehab, such as: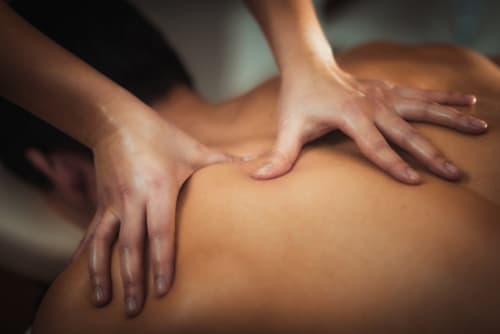 Accreditations.
High staff-to-patient ratio.
Personal trainers.
Exercise therapy.
Chronic pain management.
Aqua therapy.
Massage.
Yoga.
LGBT groups.
Grief and loss support groups.
Facility Center Details
This provides a quick glance at the treatment center's accommodations and services. Examples include:
Detox services.
Behavioral addiction treatment.
Dual diagnosis treatment.
Day school.
Private rooms.
Exceptionally LGBT friendly.
Accreditations/License
This lists what drug and alcohol accreditations the treatment center has. It's important that you choose a rehab with updated certifications and licensing.
Meet the Staff
Various staff members are listed by position and licensing and include a brief bio. This information can help reassure you that the facility has staff familiar with and able to address your particular treatment needs.
Facility Ratings by Category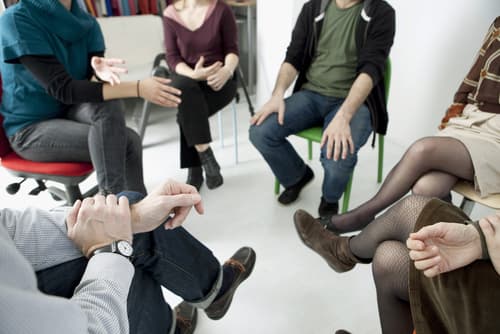 You can view the treatment center's rating by separate categories, such as:
Group counseling.
Individual counseling.
Facility administration.
Facility offerings.
Rehabs Editorial Review
This provides you with a quick overview of the facility's treatment program based on what those who have completed the program have said.
User Reviews
In addition to the editorial review, treatment center reviews include actual comments written by alumni themselves. Reading what those who have experienced the program first hand say about the rehab center can be extremely helpful when making a decision.
Drug & Alcohol Rehab Cost
Each treatment center review page provides transparent information about how much the treatment program costs. Some rehabs list the cost per 30 days while others include a breakdown of price per day, month, and 90 days.
It's important to note that we do our best to publish up-to-date program costs, but the price may vary depending on your individual treatment needs. Rehab facility reviews also include which types of payment are accepted and which are not. For example, a review may list whether the center:
Accepts insurance.
Accepts Medicare or Medicaid.
Has financing options available. 
How Rehab Reviews Can Help You
The rehab facility reviews are thorough and comprehensive, providing you with as much information as possible to help you to make an informed decision about which recovery program to enroll in.
Different treatment interventions will benefit different people, and what works best for someone else may not be effective for you. It's important that you consider your own values and unique needs when choosing a drug and alcohol rehab facility.
By reading the addiction rehab reviews, you can educate yourself on the philosophies and specializations of various treatment centers while reading the reviews of alumni and their loved ones.
More resources about
Using Rehab Reviews to Choose a Treatment Center

: