Luxury Treatment Centers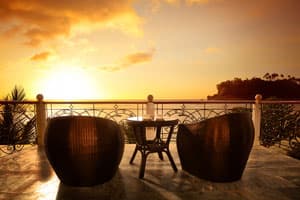 Luxury treatment centers provide a supportive environment for patients that cultivates growth in the addiction recovery process. According to the National Institute on Drug Abuse, there is no single treatment method that is appropriate for every recovering addict. Instead, treatment should be individualized and adjusted according to the person in care. This results in the best chances at a long-term recovery, and this is exactly what happens at luxury treatment centers.
Why Luxury Treatment Is Worth the Extra Cost
At first glance, some may think that treatment is treatment. How different can a luxury rehabilitation treatment center be from a bare-bones rehab center? The answer is incredibly different. Recovering from an addiction is not easy, and it's important that recovering addicts are given every advantage possible to facilitate their journey. If an addict feels ill at ease in their surroundings, they are less likely to open up in therapy and experience growth in the recovery process. Likewise, they are more likely to drop out of treatment altogether, abandoning their chance at a brighter future.
At a luxury treatment center, individuals of a certain socioeconomic status will feel comfortable. They can enjoy expansive, beautiful grounds that are free from the public's eyes. They will live in private living quarters that are nicely decorated with upscale furnishings. They will eat delicious meals that are nutritionally balanced and oftentimes prepared by gourmet chefs. As a result, they will feel more comfortable in their recovery environment. Since it contains many of the luxury amenities to which they are accustomed, they are less likely to quit treatment in order to return to the comforts of home.
"While it certainly sounds nice, luxury treatment is not all fun and games. Real work takes place inside these facilities – real work that leads to lasting recovery."While it certainly sounds nice, luxury treatment is not all fun and games. Real work takes place inside these facilities – real work that leads to lasting recovery. In fact, luxury treatment centers often offer the most comprehensive and cutting-edge addiction treatment care available. While luxury facilities will certainly contain tried-and-true addiction treatment therapies, such as cognitive behavioral therapy and group therapy sessions, they also often offer more innovative and progressive therapies, such as music therapy, wilderness treks or animal-assisted therapy. Patients may find they make significant gains in a specialized method of therapy, and oftentimes these are gains that would have never been made without this kind of specialized care.
It can be difficult to comprehend the cost of alcohol or drug addiction in your life, particularly when faced with the prospect of funding your rehabilitation. Alcohol and drug abuse costs you financially – from the costs of legal issues that arise out of DUIs or troubles with the law, to the cost of healthcare associated with damage from alcohol and drugs, to the cost of a lower salary due to missed career opportunities because you weren't operating at the top of your game. In addition, drug and alcohol addiction costs you in other ways – ways that money could never buy back for you. Whether you missed your son's baseball game because you were too hungover to get there or you flaked on your best friend again because you had to score more cocaine, you'll never get those moments back. The cost of drug and alcohol abuse over time – both financially and in other non-monetary areas – is too great. Effective treatment is worth the investment.
The Staff at Luxury Treatment Programs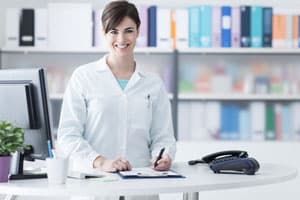 Luxury addiction treatment programs boast staff members who often have higher degrees of education and experience in the addiction field. If you are seeking treatment for alcoholism, it's wise to seek out a facility that staffs specialists in alcohol addiction. While there are undoubtedly commonalities with any addiction – whether to drugs, alcohol or a behavior – the extra expertise in your particular addiction can prove beneficial to your recovery process.
In addition, many luxury drug treatment centers have specialists in various therapies on staff. An art therapist is not simply an art teacher; this is an individual who is trained specifically in how to incorporate art into the therapeutic process, helping you to make progress in your recovery via the use of artistic means, such as drawing or painting. Luxury alcohol treatment centers may staff personal trainers and exercise specialists who can help you embark on an overall wellness program. Physical exercise will not only make your body and mind feel good, it can also play a key role in your recovery – helping to fill a void left by alcohol or drugs.
Luxury addiction treatment centers may also have massage therapists on staff, as well as nutritionists, gourmet chefs and stylists for personal services. All in all, you'll find most luxury programs offer extensive staff offerings to fully serve their patients.
Where to Turn for Help
If you find you are struggling with an addiction to alcohol or drugs, it's time to step outside your comfort zone and get the help you need. The sooner you get help, the more likely it is that you'll achieve a complete recovery. There are luxury alcohol treatment centers available throughout the country that can help you leave alcohol behind for good. Likewise, luxury drug addiction treatment centers will allow you to recover in a safe, comfortable environment, where you'll receive the most cutting-edge, evidence-based treatment available.
Don't let addiction continue to rob you of the joys in life. You don't have to suffer alone any longer. We are here 24 hours a day to take your call. We can answer any questions you have about the recovery process, as well as any specific questions you have about luxury addiction treatment. We can also connect you to a luxury addiction rehabilitation center that will work well for your individual circumstances.
Looking for treatment for dependency to a specific substance or type of behavioral disorder? Browse these topics for more information:
Don't wait; call us today at and take the first step on a lifelong journey to recovery and wellness.
More resources about
Luxury Treatment Centers

: