Luxury Gambling Addiction Treatment Centers Near Me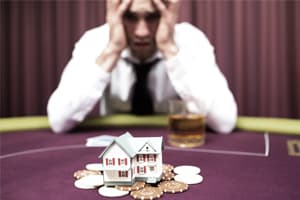 What starts out as a fun game you play occasionally can take an ugly turn in your life – gambling addiction is a serious issue that has devastated countless lives around the world. According to the National Council on Problem Gambling, gambling is a problem when it begins to cause issues in other areas of your life – whether those issues are psychological, physical, social or job-related. In essence, if gambling is having negative effects on your life, it's time to get help.
As gambling addiction has become a more prevalent issue, various forms of treatment have arisen. Many drug and alcohol treatment programs treat individuals who suffer from gambling addictions; however, these are sometime the same facilities that treat those struggling with drug and alcohol addictions. While there are issues and causes that are common across all addictions, more effective recovery can sometimes be achieved in more specialized care settings. For some individuals, the best care can be found at luxury gambling addiction treatment centers.
How Gambling Addiction Develops
Maybe it began by going to the racetrack and placing a few bucks on your favorite horse. Even if you lost five times and won once, the thrill of that win blotted out the memory of the losses. Over time, you start to bet more and more money on the races, and soon you're at the racetrack more and more. This is often how gambling addictions develop. It starts out innocently enough, as just a good time. Soon it develops into a real problem.
According to Gamblers Anonymous, signs of gambling addiction include:
Lying to family and friends about your gambling
Gambling when you don't have the money to do so
Taking out loans or going into debt to support your gambling habit
Missing social or work events so you can gamble
Loved ones have voiced their concern over your gambling
Financial problems are often a telltale sign of gambling addiction, particularly if someone didn't have any financial difficulties before. In addition, gambling addicts may begin to isolate themselves and withdraw from family and friends as they spend more and more time gambling. Particularly with the prevalence of online gambling, some addicts might spent excessive amounts of time alone on their computers. While it might not be immediately clear what they're spending their time doing, you may discover they spend hours upon hours playing online poker or blackjack.
Luxury Gambling Addiction Treatment
At a luxury gambling addiction treatment facility, you'll go through an intake process where an addiction treatment professional will talk with you about your gambling. You may be asked questions regarding how often you gamble, what games you normally play, how much you have lost gambling and how much time you devote to gambling. After intake, you'll begin the rehabilitation portion of treatment.
Most often, luxury gambling rehab utilizes cognitive behavioral therapy to change behaviors related to gambling. Cognitive behavioral therapy works by addressing the thought processes that lead to gambling, changing them so you'll be able to choose a behavior other than gambling the next time you feel triggered to gamble. The primary goal is to retrain your brain to think about the act of gambling differently. Whereas you might currently view it as the ultimate attractive activity, through cognitive behavioral therapy, you may be able to view it as the destructive force it has been in your life. This therapy often takes place on an individual basis where you'll work with a therapist on a weekly basis over a period of a few months.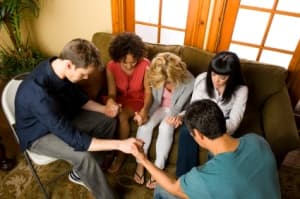 Group therapy is often very helpful in luxury gambling rehab programs. In these sessions, you'll meet with other recovering gambling addicts. You'll have the chance to listen to their stories of recovery and learn from their struggles with temptations. In addition, you'll have the chance to discuss your own difficulties with the recovery process and ask members of the group for support when you need it.
After you've completed your stay at a luxury gambling addiction treatment center, you may continue to participate in outpatient care for ongoing support. Many recovering gambling addicts find it helpful to attempt Gamblers Anonymous meetings in their local area. These meetings can be good refreshers on the recovery journey, giving addicts the support they need when they are tempted to relapse back to gambling.
Free Online Insurance Coverage Checker for Luxury Gambling Rehab
Use the free online insurance coverage checker tool below to find out if your health insurance provides coverage for gambling addiction rehab and other rehabilitation treatment plans for substance abuse recovery.
What to Expect at Luxury Gambling Rehab
"A luxury rehab center will offer a variety of alternative and complementary therapies in addition to standard cognitive behavioral therapy."A luxury rehab center will offer a variety of alternative and complementary therapies in addition to standard cognitive behavioral therapy. You may be able to participate in equine-assisted therapy, where you will work with horses as you learn more about yourself throughout the recovery process. You may also have the opportunity to participate in adventure therapy. This may include weekend wilderness treks or rock climbing trips. In addition to being fun and getting you out in nature, these ventures can help you to discover things you didn't know about yourself. For example, you may tap into your inner strength and resourcefulness as you manage to climb a seemingly insurmountable mountain. That same kind of perseverance and determination will benefit you when you re-enter the outside world and need to withstand temptations to gamble again.
Once you exit a luxury gambling addiction treatment program, it's vital that you have new activities that can fill the time you previously spend gambling. Whether it's a new exercise regime, like biking or jogging, or a new hobby, like writing or baking, focusing your efforts and attention in another direction can help to keep your mind off gambling.
Aftercare support is an essential part of your long-term rehab and recovery, and luxury gambling rehab centers will help you design an aftercare program that can work for you. Contact us today for more information on luxury gambling rehab. We can answer any questions you have and connect you to best rehab options that will work for you.
More resources about
Luxury Gambling Addiction Treatment Centers Near Me

: