Hydromorphone Addiction Rehab Treatment Centers Near Me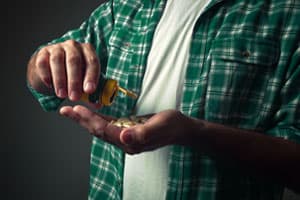 Hydromorphone is a highly addictive, semi-synthetic opioid medication used to treat severe pain. According to the U.S. Centers for Disease Control and Prevention, more people died from drug overdoses in 2014 than any other year on record—with many of those deaths involving opioid painkillers such as hydromorphone.
In fact, most drug overdose deaths—more than 6 out of 10—involve some type of opioid. And since 1999, the number of overdose deaths involving opioids nearly quadrupled. From 2000 to 2014 nearly half a million people died from drug overdoses. Alarmingly, 78 Americans die every day from an opioid overdose. Substance use disorders, or addictions, are characterized by:
An inability to consistently abstain.
Impairment in behavioral control.
Cravings for the substance.
Diminished recognition of significant problems with one's behaviors and interpersonal relationships.
Dysfunctional emotional response.
Left untreated, substance use disorders are often progressive and can result in extreme and negative consequences, including death. The personal struggle a person with hydromorphone addiction deals with may seem like a hopeless spiral downward. But recovery is possible, and effective addiction treatment programs are available and can turn a life around.
Inpatient Treatment and Outpatient Programs

Get Help
If you or a loved one is battling hydromorphone abuse disorder, it's never too late to seek help. Our caring rehab placement specialists are available to speak with you any time, day or night. Just call .
Because each person is unique, each treatment plan should be tailored to meet the individual's specific needs. The question whether inpatient or outpatient programs are more suitable will vary depending on the person.
For many, the first hurdle to recovery from hydromorphone involves managing the opioid withdrawal syndrome that often accompanies sudden discontinuation of the drug. With the potential for severely uncomfortable symptoms to arise, hydromorphone withdrawal is ideally managed with the support and supervision of medical professionals. The first stage in treatment is detoxification (detox), which may be included in an ongoing substance abuse treatment program or occur in a separate detox center.
A value of inpatient treatment is that detox and treatment services are available 24 hours per day. Inpatient or residential treatment programs for opioid addiction are inherently more intensive than most outpatient programs, as participants receive round-the-clock supervision and comprehensive, daily therapy. Additionally, participation in support group meetings and family therapy is frequently encouraged. Rehabilitation residents are afforded the opportunity for invaluable peer interaction—newly recovering people are immersed in a community of people who are also learning to live without drugs or alcohol.
Outpatient programs can vary in terms of intensity and time commitment. A benefit of outpatient treatment is that the individual can continue to live at home and go to school or work.
No matter what the setting—be it residential or outpatient—substance abuse recovery programs will utilize a number of similar therapeutic techniques. These programs typically offer forms of behavioral therapy such as:
Cognitive behavioral therapy, which helps patients to recognize, avoid, and cope with the situations in which they are most likely to use drugs.
Multidimensional family therapy, which addresses a range of influences on drug abuse patterns and is designed to improve overall family functioning.
Motivational interviewing, which makes the most of people's readiness to change their behavior and enter rehabilitation.
Motivational incentives, which use positive reinforcement to encourage abstinence from drugs.
Benefits of Residential Rehabilitation
Residential programs provide can remove triggers to use, and can place distance between the individual in recovery and people and environments associated with using opioids. Research suggests that patients in programs with integrative treatment approaches that offer a longer period of care have lower rates of relapse than those who choose short-term treatment.
Signs of Hydromorphone Addiction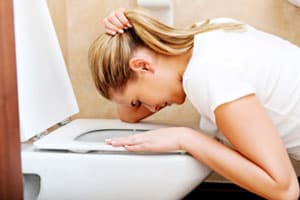 Behavioral and physical indicators of opioid abuse and physiological dependence include feeling as if you can't function without hydromorphone, developing tolerance, an inability to stop or reduce the amount of usage, and withdrawal symptoms when you stop using. Friends and family may also notice additional behavioral changes in the user, such as not meeting obligations, defensiveness about use, secretive behaviors, and perhaps having multiple prescriptions.
Physical signs of hydromorphone addiction include:
Nausea.
Constipation.
Feeling high (euphoria).
Confusion.
Appearing drowsy.
Poor coordination.
Slowed breathing.
Small pupil diameter.
Itchy skin.
Lowered pain threshold (hyperalgesia).
Free Online Insurance Coverage Checker for Hydromorphone Rehab
Use the free online insurance coverage checker tool below to find out if your health insurance provides coverage for hydromorphone addiction rehab and other rehabilitation treatment plans for substance abuse recovery.
Is Rehab Private and Confidential?
Hydromorphone rehab centers take extra steps to ensure your confidentiality, and they're mandated by law to protect your privacy. Personal information is protected during rehab and the entire drug recovery process.
While you're in an inpatient hydromorphone rehab center, the type of room you'll live in will depend on the facility you choose. Some programs offer private rooms, while others require you to share a room due to limited space. Tour the facility and ask questions about your accommodations beforehand.
Length of Inpatient Rehabilitation

Get Help
If you need help locating an inpatient hydromorphone treatment center, call us at  for more information.
The length of time for treatment at a hydromorphone treatment facility varies from person to person depending on the severity of the addiction. It can also depend on whether the individual is suffering from more than one addiction. There are a variety of residential options offered at inpatient opioid rehabilitation centers. The duration of treatment may last as long as 3 months, but can be adjusted up or down, depending on individual recovery progress. The length of time spent in a hydromorphone rehab center may be as short as 28 to 30 days.
According to the Substance Abuse and Mental Health Services Administration (SAMHSA), short-term inpatient rehab is more common and tends to focus on assisting a person with detox and initial intensive addiction treatment. It also prepares the individual to return home with the tools and coping skills they'll need to fight potential triggers of relapse in order to stay sober and continue to live a healthier life.
Withdrawal from hydromorphone usually takes between 48 and 72 hours, and will generally dictate the length of the detox process at the start of the program. Once individuals have surmounted the unpleasant withdrawal period, they move forward into treatment and begin a lifelong process toward recovery.
Addiction Recovery
According to SAMHSA, recovery is built on access to evidence-based clinical treatment and recovery support services for all populations. Major dimensions that support a life in recovery include:
Health—overcoming or managing one's disease(s) or symptoms. For example, abstaining from use of alcohol, illicit drugs, and non-prescribed medications and making informed, healthy choices that support physical and emotional well-being.
Home—having a stable and safe place to live
Purpose—conducting meaningful daily activities, such as a job, school, volunteerism, family caretaking, or creative endeavors, and the independence, income, and resources to participate in society
Community—having relationships and social networks that provide support, friendship, love, and hope
Hope and the belief that these challenges and conditions can be overcome is the foundation of all recovery.
About Executive or Luxury Rehabs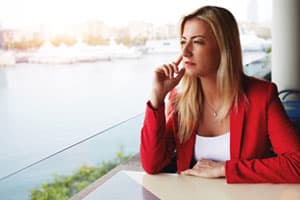 If apprehension about workplace responsibilities is preventing you or someone you care about from looking for care for a problem with substance abuse, executive rehab centers may be what you need. With the freedom of occasional computer and mobile access, a business person can receive recovery assistance while staying in touch with the outside world and fulfilling job obligations.
Luxury rehab programs provide the excellent amenities you'd only expect to find in America's best hotels, with your comfort and well-being being the biggest goals. From housekeeping services and fine linens to gym facilities and 5-star chef-prepared meals, you can get the highest-quality drug abuse and behavioral addiction treatment for yourself or someone you love while still having the level of surroundings you're accustomed to.
For help with finding the best-rated luxury treatment facilities for hydromorphone addiction, call to speak with one of our rehab placement representatives today at .
Financing Hydromorphone Rehab
There are many factors that influence the cost of a hydromorphone rehab program, such as:
Location.
Type of treatment program (luxury, executive, standard residential, outpatient, etc.).
Length of stay.
Though program costs will vary, you'd be safe in expecting a one-month outpatient program to cost between $3,000 and $12,000, while an inpatient program of a similar length might run anywhere in the range from $7,500 to $35,000. While these numbers may seem out of reach to many, there are financial options available. Common sources of funding include:
Personal financing, if you have the resources.
Funding from friends or family members who may have also been affected by your drug abuse and may be very relieved to help support your treatment financially.
Personal loans if obtaining financial help from family or friends is not available.
Private insurance or Medicaid if they are accepted by the treatment facilities you're considering.
Financing from the treatment center, because many rehab programs offer their own treatment funding to prospective patients.
Getting Help for Hydromorphone Addiction
Although struggling with hydromorphone addiction can seem like a hopeless battle, many people do recover. Part of that recovery is based upon current, evidence-based practices that integrate a multidisciplinary, integrated approach that treats the whole person.
Deciding to begin the road to recovery is the first step toward a healthy, drug-free life. It's important to know that rehab works and that recovery is possible. Our rehab placement advisors are knowledgeable about all aspects of finding the best rehab and they're ready to take your call anytime. Contact us today at to learn more.
More resources about
Hydromorphone Rehab

: