Celebrity Rehab Centers for Famous People
Coming to the realization that you are addicted can be an exceptionally frightening experience. While it may seem as though your entire world is crumbling around you, there is hope in being able to look toward a future of sobriety.
Fighting an addiction can be difficult for anyone, but when you are a celebrity or other high-profile individual, the difficulties may be even greater. This can be particularly true if there is intense media coverage. Fortunately, there are many excellent high-profile celebrity rehab centers that can help during this challenging time.
Specific High-Profile Rehab Centers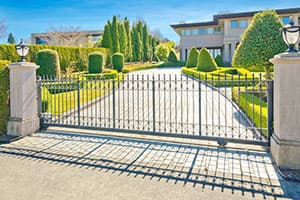 Promises Treatment Center has become a well-known celebrity inpatient drug and alcohol rehabilitation center. It has served as the chosen rehab facility for such high-profile individuals as Britney Spears, Ben Affleck, Diana Ross and Robert Downy, Jr. Located in Malibu, this drug and alcohol treatment facility have quickly become one of the most popular not only in the United States but in the world. This posh Oceanside facility utilizes holistic healing strategies at a price of just under $9,000 a week.
Another well-known celebrity rehabilitation facility is the Betty Ford Clinic. The clinic was established by former First Lady Betty Ford. Since then, it has quickly earned a reputation as a rehab facility for high-profile individuals such as Chevy Chase, Ozzy Osbourne, and Keith Urban.
As is the case with other high-profile celebrity rehab centers, one of the benefits of the Betty Ford Clinic is privacy during what is often a challenging time. Like Promises, the Betty Ford Clinic is also located in California but is somewhat more affordable at approximately $6,000 for a one-month stay.
What About Executive Centers? 
When professional responsibilities are deterring you or someone close to you from getting care for a problem with substance abuse, executive rehabilitation treatments will be invaluable. By pairing excellent drug abuse and behavioral addiction treatments with the freedom of occasional computer and mobile access, you can recover while keeping relatively "plugged in".
Passages Rehab Facility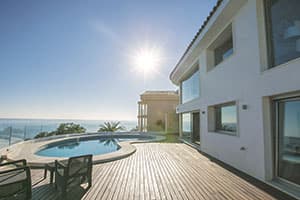 Passages Rehab Facility is another celebrity rehab program to consider. Although this program has not gained the same popularity as either Betty Ford or Promises, it does have much to offer.
Celebrity and other high-profile guests can enjoy amenities such as ocean views and massage rooms during their stay. Other amenities for high-profile guests at Passages include a gym, private bedroom terraces, a swimming pool, gourmet chef, and tennis courts.
Treatment options available at Passages include alcohol addiction treatment, drug addiction treatment, marriage counseling and family therapy, among others. Prospective guests can anticipate a cost of just under $40,000 for a 30-day stay. Although this price is higher than some other high-profile celebrity inpatient rehab centers, the amenities may be worth it to some. Celebrities such as Andy Dick, David Hasselhoff and Stephen Baldwin have stayed at Passages.
Luxury Rehab Centers for Celebrities
At a luxury addiction rehab center, you'll go through an intake process where an addiction treatment professional will talk with you and assess any medical needs. You may be asked questions regarding how often you use any substance, what substance you use and questions around your mental health condition. After intake, you'll begin the rehabilitation portion of treatment. These luxury rehab centers are popular choices for celebrities recovering from drug or alcohol addiction.
Situated in Wernersville, Pennsylvania, Caron Foundation is another rehab facility for high-profile individuals. Caron Foundation is actually a nonprofit facility; however, there is no doubt that this rehab facility has a luxury appeal, as it has attracted some well-known names, including Steven Tyler, Liza Minnelli, and former Miss USA, Tara Conner.
The Meadows has also garnered a reputation as a luxury rehab facility for celebrities who are recovering from addiction. This treatment facility offers rehab services for sex addiction, alcohol, drugs, mood and anxiety disorders and grief. Facilities are located in both Texas and Arizona. Perhaps one of the most well-known celebrities to make use of these high-profile celebrity rehab centers is Tiger Woods, who visited in February of 2010 for sex addiction. Featuring serene surroundings and wide-open spaces, the cost to stay at one of The Meadows' facilities is around $33,500.
Destination Hope is an exclusive rehab center just for men. Situated in Fort Lauderdale, Florida, this celebrity rehab center features an ample view of the ocean, and guests can take advantage of the opportunity to stroll along the beach or walk around the facility's private lake. Guests of Destination Hope benefit from their own private apartment, each offering a gorgeous view of the lake. Like many other celebrity drug rehab programs, this facility specializes in offering drug rehab and recovery services.
For individuals who are looking for rehab centers that are smaller and more intimate, Prive Swiss may be a good option. This celebrity drug rehab facility claims it is one of the first boutique luxury rehabs in the country.
There are three convenient locations situated throughout Southern California, as well as one in Connecticut. The facility offers a number of luxurious amenities, including gourmet food, stylish living quarters, and one-on-one services. In fact, this rehab facility is so exclusive, only three clients are accepted at a time.
Wonderland, located in Los Angeles, California, is another rehab facility for high-profile individuals and celebrities in need of addiction services. Celebrities who have made use of this facility include Mike Tyson, Lindsay Lohan, Pat O'Brien, and Christian Slater. The facility is nestled in Laurel Canyon and features soaring ceilings and two swimming pools.
Compared to other high-profile celebrity rehab centers, Wonderland is unique in that it offers a Set and Tour Support service. Through this service, a counselor from the facility will accompany the individual to work even after they have left rehab to assist them in their continued recovery.
Crossroads is a celebrity rehab program located in Antigua. It has been utilized by such well-known individuals as Billy Joel, Colin Farrell and Britney Spears. Originally founded by Eric Clapton after he recovered from his own heroin addiction, this luxury rehab facility features a traditional 12-step treatment program. Amenities include yoga classes, beach time, and meditation.
More resources about
High Profile and Celebrity

: