Is Gambling Addiction Treatment Covered by Insurance?
"By offering your loved one a choice and a delay, you give them a chance to back out."
If you or a loved one is struggling with an addiction to gambling, you may be wondering if gambling treatment insurance can help you. Although many insurance plans may not cover treatment for a gambling problem, some insurance plans may cover treatment as part of mental health services. If you're currently worried about your gambling or the gambling of a loved one, we can help you determine whether your insurance covers treatment.
Diagnosing Problem Gambling
Although many people may be able to gamble for fun, gambling is problematic for many others. If you think that gambling has become a problem for you or a loved one, you may want to look for signs of problem gambling. According to the National Council on Problem Gambling, the following signs may indicate you have a problem:
Gambling is causing disruptions to major areas of your life
You are mentally preoccupied with gambling
You want to bet more money more often
You feel restless or irritable when you aren't gambling
You continue to gambling regardless of whether or not you can financially afford to do so
If you're exhibiting any of these signs, you may have a pathological problem with gambling, and you may need to use gambling treatment insurance to get help.
Gambling Addiction Treatment Length Insurance Plans Will Cover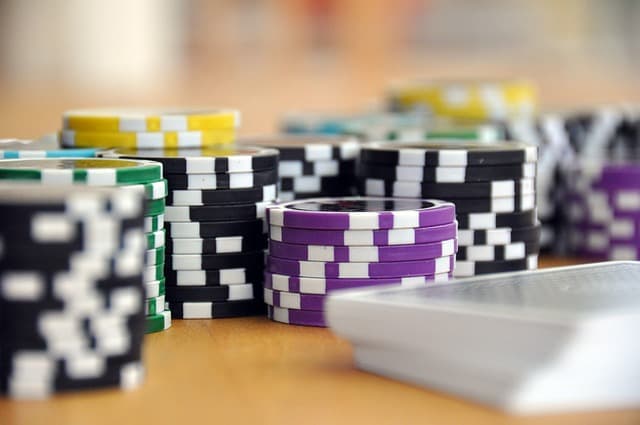 If you decide to get help for your gambling problem, you may be wondering how much treatment your insurance will cover. Depending on your insurance provider and the nature of your addiction, your company may only be willing to cover a set length of time in treatment. A comprehensive insurance plan may cover the entire duration or length of your treatment, but many regular plans may only cover your therapy.
Specialty Gambling Addiction Treatment
Because gambling is a progressive addiction, it may get worse and worse if left untreated. In many cases, people who are addicted to gambling have underlying problems that may make their gambling even more problematic. To ensure you can stop gambling and to ensure that the problem doesn't get worse, you may need specialty treatment for your gambling addiction.
A variety of specialty treatment centers around the country may be able to help you. These exclusive treatment centers offer a wide range of executive amenities, including luxury suites and services. Your insurance plan may even be willing to cover the cost of some of these services and amenities.
Insurance for Inpatient Gambling Addiction Treatment vs. Outpatient Treatment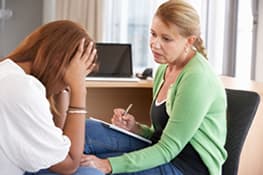 Once you decide to get help for your gambling addiction, you may need to choose if you want to get help from an inpatient or an outpatient program. If you decide to use an outpatient program, you'll be able to continue living at home while attending therapy for your addiction. However, many gambling addicts need a change of scenery in order to get past their addictions.
If you think that you may not be able to get past your addiction without making a significant change to your daily routine, you may need to enroll in inpatient or residential treatment. In a residential center, you'll be able to get the help you need while also taking a break from your regular life.
Free Online Insurance Coverage Checker for Rehab
Use the free online insurance coverage checker tool below to find out if your health insurance provides coverage for addiction rehab and other rehabilitation treatment plans for substance abuse recovery.
How to Cover What Insurance Won't
If you don't have gambling treatment insurance, you can still get help in other ways. Many treatment programs offer their clients payment plans or other financial alternatives to make care affordable. When you call us, our knowledgeable staff can walk you through other ways to cover your gambling treatment.
Verifying Coverage and Finding the Best Treatment
"If you don't have gambling treatment insurance, you can still get help in other ways. "
If you're ready to get help, we're standing by to take your call. When you call us at to learn more about gambling addiction symptoms and treatment, we'll verify your coverage and help you find the best treatment possible.
More resources about
Gambling

: