Anorexia and Eating Disorder Rehab Treatment Centers Near Me
What is Anorexia?
Anorexia, or anorexia nervosa, affects thousands of people throughout the nation. Without outside help, it is incredibly difficult to break free of an eating disorder. This is why anorexia rehab centers help people who suffer from this eating disorder reorient their thought patterns and eating habits.
After successfully completing a rehab program, patients can pursue a normal, healthy lifestyle, free from the bondage of disordered eating. Eating disorders are prevalent in the United States; based on data from 2006, the South Carolina Department of Mental Health states that approximately one in 200 women in America deal with anorexia.
Inpatient vs. Outpatient: Inpatient anorexia rehab is more effective than outpatient treatment options because the patient is in a controlled environment staffed with highly trained professionals. Outpatient treatment places the patient in an environment that could enable disordered eating behaviors. Family and friends may lack an objective viewpoint and cannot look at the disorder without bias. With this in mind, supervision by qualified professionals is often necessary for true recovery.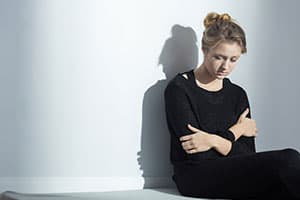 Do I Need a Residential Rehab for Anorexia Treatment?
"Without outside help, it is incredibly difficult to break free of an eating disorder."If you or your loved one suffers from anorexia nervosa or a similar disorder, you likely need inpatient treatment, especially if the disorder is severe or if previous outpatient counseling has been unsuccessful. Generally, a body weight that is less than 75 percent of a healthy weight range, serious electrolyte imbalances or co-occurring psychological conditions necessitate inpatient treatment.
Is Rehab Private and Confidential?
Any type of medical treatment is required to be confidential per the HIPAA act of 1996. Only medical professionals and patients can view medical records, unless the patient gives permission otherwise. Anorexia rehab centers will have a list of people participating in the patient's treatment, such as close friends and family who may participate in family counseling sessions.
Patients will also have a private room in the facility but may have to share it with a roommate. Due to the nature of eating disorders, patients should expect to have their rooms checked periodically by staff. Behaviors such as hiding food and vomiting are symptomatic of eating disorders.
How Long Does Inpatient Eating Disorder Treatment Last?

Understanding Addiction Treatment Program Length.
Many people who struggle with addiction can find the help they need through rehab. However, people who suffer from addiction are often concerned about what rehab actually entails, as well as how long it takes. When someone suffers from addiction, help can be found at an addiction treatment facility.
Total recovery time for anorexia nervosa cannot be determined, because it varies from person to person. In other words, it takes as long as it takes. However, the structure of inpatient treatment programs aims to have a set timeline of treatment.
Anorexia rehab centers have to bring patients up to healthy weights and help them undergo psychiatric treatment to get to the root causes behind their eating disorder. Treatment can last for weeks or months; however, six months is oftentimes the benchmark for treatment time. During treatment, your progress will be assessed week by week, and treatment will be adjusted according to your individual needs.
Free Online Insurance Coverage Checker for Rehab
Use the free online insurance coverage checker tool below to find out if your health insurance provides coverage for addiction rehab and other rehabilitation treatment plans for substance abuse recovery.
What Happens During Treatment?
Anorexia rehab centers follow a set procedure for helping patients, though the time spent in each phase will vary. First is the intake phase, which includes admitting the patient, conducting basic physical and psychological assessments and orienting him or her with the facility.
After that, the patient is placed on a diet plan that will help restore health weight and combat malnutrition. Psychotherapy often cannot take place until proper nutrition rebalances neurotransmitters in the brain.
The next phase is cognitive behavioral therapy, which aims to help the patient transform negative self-talk that reinforces anorexia into positive thoughts. Specialized care, such as medication, will be included typically during the weight-gain phase. Females may need to take estrogen supplements to strengthen bones due to the absence of menstrual cycles.
How Much Does Anorexia Treatment Cost?
The average cost of inpatient treatment, according to data from the July 2006 issue of International Journal of Eating Disorders, was $958 a day. Depending on your health insurance provider, treatment costs may be covered, or at least partially covered. Anorexia rehab centers may offer payment plans to make the cost of treatment more manageable for patients and their families.
Anorexia Treatment Centers Near Me vs. Travelling Out-Of-State
Most major cities have facilities that specialize in treating eating disorders. If you don't live near a major city, you may need to travel to get the best care possible. However, if you or a loved one has issues with living in an unfamiliar area, it may be best to seek treatment near home if possible. The less stress placed on the person during recovery, the easier the process will be for all involved.
After you or your loved one is released from an anorexia treatment center, you will have to visit doctors and counselors regularly to ensure that a relapse does not occur. Family and friends should also be prepared to support the patient through the aftercare process. Anorexia recovery is oftentimes a lifelong process.
I Want to Find an Executive or Luxury Rehab Center
If business concerns have stopped you, a family member or a friend from getting assistance for a drug or alcohol problem or behavioral addiction, executive rehabilitation programs may be what's needed. Combining top drug, alcohol or behavior addiction treatments with the freedom of computer and cell phone access, an executive or company president can get treatment in comfort and style.
Many current substance and behavior addiction treatment facilities feature the nicest amenities one would normally find in 4 and 5-star hotels, with your success and enjoyment being the primary goals. From 5-star chef-prepared meals and fine linens to gym facilities and in-house massage therapy, you can get the greatest drug, alcohol or behavior addiction treatment for yourself, your family member or your friend while relaxing in comfort. If you need help looking for the perfect luxury treatment programs for anorexia or other behavioral disorders, call our toll-free hotline as soon as possible at .
Are You Ready?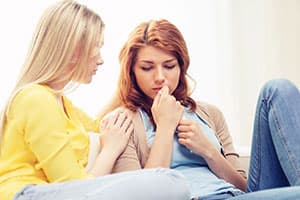 Although anorexia has some roots in genetic predisposition and neurochemicals, patients have to admit they have a problem, make the conscious choice to leave the harmful behavior behind and admit they need help, similar to the process of recovering from a drug addiction. Treatment is only as successful as the effort put into it, so it's important to be committed to the recovery process.
Before you commit to a particular treatment facility for you or your loved one, you may want to learn more about:
Intervention. In some cases, people suffering from anorexia may need encouragement from friends or family, or they may need to be confronted with the fact they have a problem. One characteristic of anorexia is extreme denial. Intervention is not easy and requires the collaboration of multiple people.
Intake. Admittance to an anorexia rehab center can be a daunting process. It helps to have a family member or other supportive third party to act as a source of comfort. The assessment process may feel prying or invasive, but it is necessary to determine a proper treatment plan.
Types of treatment. Inpatient treatment facilities are the most effective, but they aren't the only option. Outpatient counseling is available for patients who have their eating habits under control or who are not in poor health.
Aftercare. Recovery from anorexia can take years and doesn't stop when the patient leaves the rehab facility. Counseling sessions will be scheduled, as will follow-up meetings and physical checkups. Relapsing into an eating disorder is common even after seemingly successful therapy.
It's Not Too Late
No matter how old you are or whether you are male or female, you can develop anorexia. Contrary to popular belief, it is a problem that affects all ages, not just teenage girls. If you or someone you love suffers from anorexia, it's vital to seek treatment as soon as possible. Data from the South Carolina Department of Mental Health reported that 5 to 10 percent of anorexia patients die within 10 years of onset. Get the help you need today; call us for more information on treatment.
Articles Related to Dual Diagnosis Care
More resources about
Anorexia

: