5 Myths About Drug Abuse Addiction and Rehab Treatment Programs
If you're considering drug addiction treatment, you may have questions about rehab. Some people wonder how it will affect their job or change their drug use. Others believe that if they've already gone to rehab, there's no use in trying again. Others worry about how to pay for it or whether they're ready to go. These concerns often stem from pervasive myths about what rehab is and how it works. But by reading the truth, you may find yourself beginning your treatment with greater peace of mind.
---
Myth 1: I'll Get Fired if I Go to Rehab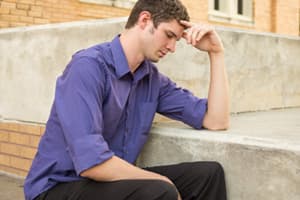 The first thing to remember about drug addiction treatment is that it can save your life. Drug use can bring about several negative changes to body and mind.1 These can range from relatively minor annoyances like reduced quality of sleep to extreme harm such as heart attack, stroke, psychosis, or even death.1 It's simple: the costs of not going to rehab can easily outweigh the risks of going.
It may ease your mind to know that, in most cases, your company can't fire you for being in treatment for a substance use disorder.2 The Americans with Disabilities Act (ADA) protects individuals who work in state and local governmental units, as well as private companies with 15 or more employees, from being fired for attending treatment for drug addiction.2 If your employer gets federal funding, the Rehabilitation Act gives you the same protection. 2 However, there are some restrictions to note: if you can't do your job safely and competently when you return to work or if you test positive for illegal drugs, your employment may be legally terminated. 2
You should also know that many companies have Employee Assistance Programs (EAPs), which offer a range of services to support employees, including help for those who need treatment for addiction. Some common forms of assistance that are offered include the provision of short-term counseling at the workplace and referrals to local programs, such as support groups and rehab centers.3
It's simple: the costs of not going to rehab can easily outweigh the risks of going.
Another potential option is to take unpaid leave through the Family and Medical Leave Act (FMLA).2 Under this Act, you may be able to take up to 12 months of unpaid leave for "serious illness." Substance abuse does qualify, under certain conditions. You must:2
Use the leave for treatment purposes.
Have worked for your current employer for at least 12 months before taking leave, and have worked at least 1,250 hours in those months.
Work for a company with at least 50 employees either on-site or within 75 miles.
Contact your company's human resources department for assistance sorting out your options and preparing for your absence.
Myth 2: Rehab Will Cure My Addiction
One unfortunate misconception about rehab is that when you complete the program, you'll be "cured" of your addiction. The truth is that addiction is a chronic and relapsing condition with many influencing factors. According to the American Society of Addiction Medicine, half of your likelihood of developing an addiction is based on genetics.4 However, a number of other factors play a significant role, as well, and include: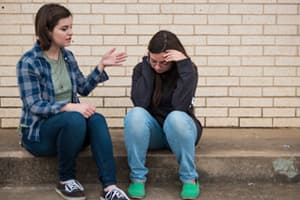 A lack of healthy and supportive relationships.
History of trauma.
Living with other mental illness.
Growing up in an environment where substance abuse was present.
Changes in your brain (such as those involved in the feelings of reward and motivation) caused by drug use.
Because addiction can be affected by so many other aspects of your life, rehab alone can't make it go away. Addiction has to be managed every day for you to stay sober. What rehab does do is provide you the opportunity to gain the skills you'll need to proactively deal with cravings and triggers. Treatment may involve some or all of the following components to help set the foundation for you to stay sober long-term:5
Detox. This process allows your body to safely stabilize while clearing itself from the influence of all drugs of abuse. Depending on the type of detox program you choose, and the specific abused substance(s) involved, you may be prescribed medications to help ease the process.
Counseling. This will help you learn to rethink your drug use (e.g, does it really help you feel better, or does it actually worsen your situation?) and learn healthy coping skills.
Medication. Certain drugs (such as methadone for opioid addiction or Campral for alcohol addiction) may be prescribed for use along with therapy to ease cravings and help you to maintain your sobriety. You may also be prescribed appropriate medications to address any physical health conditions or previously undiagnosed mental illnesses that may be complicating your recovery.
An aftercare/relapse prevention plan. This may include outpatient therapy, placement in recovery housing, or connection with recovery groups in your area.
Myth 3: There's No Point in Going to Rehab a Second (or Third, Fourth, Fifth..) Time
You may have tried rehab before and think that going again won't make a difference. In reality, this means you have a head-start on recovery.6 You're familiar with how it works and may have learned some of what you need to stay sober. You can look at another trip to rehab like taking a test with your notes in your hand: you're likely to be presented with new challenges but you'll have the benefit of experience and prior takeaways that may give you a leg up and make long-term abstinence more likely this time around.
You should also know that experiencing a relapse doesn't mean that you've failed at recovery. Remember, addiction is a chronic and relapsing condition. It's normal and it's common for people struggling to recover from a substance use disorder to experience one or more relapses along the way. If you compare relapse rates for drug addiction to relapse rates for other chronic illnesses, you see similarities. Among people with Type 1 diabetes, 30-50% relapse, while rates of relapse among people with asthma are as high as 50-70%. Addiction relapse rates hover around 40-50%.3
If you've relapsed, attempt to change your perspective from blaming yourself or assuming treatment will never work to focusing on what you can learn from it. Sometimes that involves taking an objective look at your earlier treatment approach and making changes. For instance, the National Institute on Drug Abuse (NIDA) states that going to rehab for less than 90 days "is of limited effectiveness, and treatment lasting significantly longer is recommended for maintaining positive outcomes."3 Perhaps a longer course of treatment is in order.
Maybe you didn't get the proper combination of services or aftercare—maybe you need to add medication, an outpatient treatment program, family therapy, help training for and finding a job, social or legal services, or a 12-step program. Making sure that you receive the right help both during rehab and after rehab can make all the difference.
Myth 4: Rehab Is Not Covered by Insurance; I Can't Afford It
Of course, covering the cost of rehab can be stressful, but there are a few ways to deal with paying for your treatment.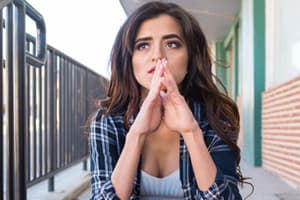 Know that if you bought insurance through the Affordable Care Act (ACA) Marketplace, substance use treatment is considered an "essential health benefit."7 This means that you can't be denied coverage for treatment of an existing substance use disorder and that the plans cannot impose yearly or lifetime coverage limits. Contact your insurance plan for more details about your specific coverage.
If your insurance plan won't cover your treatment, rehab centers will help you find a payment plan that works for you. Many programs will help you access the care you need by offering financing, loans, or sliding payment scales based on your income. Once you determine where you'd like to go, call them to talk about your payment options.
If you still find that you need help paying for treatment, you can explore options such as:
Applying for a personal loan through your bank or credit union.
Using a medical credit card. These are offered by healthcare providers and work just like a normal credit card, except they can only be used for medical costs.8
Taking out a medical loan.
Using a crowdfunding website to ask friends and loved ones to financially support your treatment.
Don't let the stress of payment deter you from getting the help you need. The cost of addiction on you and those who love you is far greater than the financial cost.
Myth 5: You Have to Be at Rock Bottom to Go to Rehab
Rehab isn't a place for people at their worst; it's a resource for people who want to get better. The earlier you begin treatment, the easier it will be for you to make progress in recovery. In any case, whatever you think 'rock bottom' means, that definition can change. You might think you've reached your bottom, only to find that the bottom sinks even deeper with continued drug use. Don't wait to reach some imaginary low point to start living the life you want.
Don't wait to reach some imaginary low point to start living the life you want.If you don't think you're ready, but your family, your job, or the court system is pushing or forcing you to go, that's okay. It may be difficult to accept treatment if it's not your choice from the beginning, but that doesn't mean rehab won't work for you. In fact, NIDA states that "sanctions or enticements from family, employment settings, and/or the criminal justice system can significantly increase treatment entry, retention rates, and the ultimate success of drug treatment interventions."3 This can be the opportunity you need to get better, and you don't need to hit bottom to seize it.
Take Your Life Back
Drug use can take your life from you. Your thoughts, choices, and actions may all revolve around using. But rehab can give you the opportunity to take back control of all those things and grasp opportunities that currently seem out of reach. Now that you know the truth about rehab, look into your options for treatment. Don't put off your chance to discover your new, healthy self.
---
More resources about
5 Myths About Drug Abuse Addiction and Rehab Treatment Programs

: