Teen Inpatient Residential and Dual Diagnosis Treatment Centers Near Me
Teens and youths have very unique needs when it comes to their treatment, so it can be worth it to take the time to find an inpatient rehabilitation center that caters to an adolescent population, whether it's near you or requires some travel. Substance addiction impacts different demographics in different ways. Your teenager may feel more comfortable recovering in an environment consisting of peers in their age group.
Does My Teen Need Addiction Treatment?
Searching for the right rehab for their adolescent is a task that many parents face. Drug and alcohol addiction is troubling enough when your adult loved one is struggling, but when your child is affected, the stress and worry may be particularly devastating. It is important to remember that you do have options, and that specialized treatment for teens does work.
An estimated 180,000 young adults between 12 and 17 were treated at a specialized facility for substance abuse in 2016 alone.
Teenage rehab facilities are well aware of the needs of their patients and can adapt their rehabilitation program for each individual patient. The need for this specialized treatment is clear. According to the 2016 National Survey on Drug Use and Health (NSDUH):1
180,000 youths between the ages of 12 and 17 received treatment for substance use disorders in 2016.
Just over 4% of all adolescents between 12 and 17 had a substance use disorder that year in 2016.
In 2016, more than 5,700 people in this age group used at least one illicit drug.
The epidemic of prescription painkiller abuse is also affecting young adults—in 2016, more than 880,000 kids between 12 and 17 misused opioid painkillers.
What to Look For if My Teenager is Struggling with Drug or Alcohol Addiction?
Whether your teen needs residential inpatient treatment or another dual diagnosis program, a question you may be able to answer by yourself is to look  for some of the common signs of adolescent drug abuse. Is your teen:
Suddenly hanging out with new friends?
Withdrawing from loved ones?
Neglecting their personal appearance?
Experiencing a sudden drop in grades/skipping classes?
Abandoning their hobbies?
Showing increased signs of aggression or getting into conflicts with loved ones?
Eating more or less than usual?
Changing their sleeping habits (e.g., staying awake all night, or sleeping excessively)?
If you're noticing signs such as those above that worry you, or if you're finding evidence of substance use (such as drug paraphernalia—pill bottles, pipes, etc.), treatment may be necessary. Substance use can have a significantly negative impact on the developing brain of a teenager, and early drug abuse raises the risk of a substance use disorder in adulthood.
Teen substance abuse is often a problem that needs to be addressed with the help of medical and/or mental health professionals. When it comes to teen substance abuse, professionals accustomed to working with this demographic will be able to provide your child with the best possible specialized care.
Which Type of Rehab Center is Best for Teens?
The best rehabilitation center for adolescents is a facility that takes multiple approaches to treat your teenager. A comprehensive approach to substance abuse is most effective at treating addiction at its core. Each teen is unique in his or her recovery needs.
Throughout treatment, it is important that the patient be periodically assessed to ensure that recovery progress is being made and that the current course of treatment is suitable. If it is determined that treatment needs to be modified, those changes should take place quickly so that the child receives the best possible care.
As you look around for treatment for your teen, ask program staff what types of therapies they offer, how long they've been treating teens, whether they continually reassess treatment plans and other questions you may have. You may also ask about whether they help patients develop thorough aftercare plans or outline specific steps to take to maintain recovery after treatment. This could include beginning outpatient counseling, continuing family therapy, or even attending a recovery high school
Early intervention can save your youth's life. Don't be afraid to reach out today to get your child the help that they need.
How to Find Treatment for Your Teen?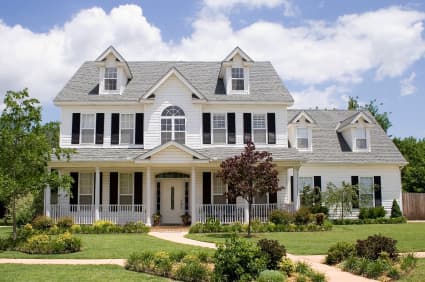 Many parents who suspect their teenager may have a problem with drugs and alcohol are unsure where to begin. The National Institute on Drug Abuse (NIDA) advises enlisting the help of your child's doctor, an addiction treatment provider that is near, or even a school counselor.
Once you've determined that your child does indeed have a problem with substance abuse, a medical or drug treatment professional can help to assess the severity of the problem and determine an appropriate treatment approach. There is no one-size-fits-all treatment for drug addiction, and what worked for another teen may not be right for yours.
Residential Inpatient Treatment Centers
Residential treatment for drug and alcohol addiction can be an important milestone on the road to recovery from substance use disorders, especially for teens who are dealing with severe addiction-related issues and even some with dual diagnosis mental health conditions.
Residential substance abuse treatment centers provide 24/7 supervision and care while your teenager resides at the center for the duration of the program. Hospital-based inpatient programs offer around-the-clock medical care from healthcare professionals. Many non-hospital-based residential programs also facilitate access to medical services when needed.
Although, residential Inpatient rehab may not be needed in all cases. Other treatment options include standard outpatient therapy and higher-level outpatient care such as partial hospitalization (PHP) and intensive outpatient programs (IOP).
Should your child be directed toward an inpatient program, the length may vary based on their unique needs. NIDA finds that programs under 90 days may be of limited efficacy and that longer durations of treatment tend to result in better outcomes.
While in inpatient rehabilitation, the teen will live in a structured environment that is conducive to sobriety. The temptations of the outside world—including drug-using friends—will not be present.
The teen will be able to solely focus on learning about their addiction, uncovering the negative beliefs and issues that led them to use drugs or alcohol, and building a toolbox of coping skills they can use to stay away from substances once treatment is completed.
Youth rehab facilities are located throughout the country. Some rehabilitation centers that mostly cater to adults may also accept and treat teens, as well. This means you're not limited to facilities in your own city. Some teens and their families may prefer a treatment center near to their home while others may find it more beneficial to change scenery completely and get away from a triggering home environment. This is a personal choice and should be a family discussion.
How to Pay for Rehab Treatment
Publicly-funded facilities (or State-funded rehabs) are available in many locations; however, these programs can be difficult to get into and may have long waiting lists. Private rehab centers can get expensive; however, insurance will often cover some or all of the cost, depending on the plan and provider. If you have no insurance or your plan covers very little, there are also ways to alleviate the financial burden. You can inquire with the treatment center about options like loans, financing, and even scholarships (which may be given on a case-by-case basis according to need).
What Happens During Youth Treatment?
Teen drug and alcohol abuse differs in many ways from adult substance use; for example, adolescents more frequently binge use substances, are slower to recognize their use is a problem, and are more likely to have a dual diagnosis mental health disorder than adults.Teenagers are also more likely to be influenced by their friends.
For many years, youth treatment entailed the use of program protocols designed for adult populations, but drug and alcohol treatment professionals have come to understand that this population requires a different treatment approach. Many adolescent programs will utilize a combination of several treatment approaches, such as:
Individual and group therapy. Evidence-based treatments that may be used include:

Motivational interviewing.
Cognitive-behavioral therapy.
Contingency management.

Family therapy.
12-step programs.
Understanding Therapeutic Methods for Teens
Motivational interviewing is a method commonly used in adolescent substance abuse treatment. The relationship between the teenager and therapist is important, and the therapist will help to guide the teen in discovering their motivation to seek recovery. Unlike some adult rehab approaches, MI is non-confrontational and non-judgmental. It allows the teen to evaluate their own choices and respects their ability to make their own decisions.
Cognitive-behavioral therapy aims to help the teen come to see how their thoughts fuel their behavior and learn how to change those thoughts. CBT also helps them to identify high-risk situations that may lead them to use drugs and helps them to build coping skills for cravings and triggering events.
The skills that are developed as a result of a teenagers cognitive-behavioral efforts persist beyond the completion of treatment to help with sustained recovery.
Contingency management approaches to treatment offer tangible rewards for patients in recovery who are making progress. These rewards may come for things like negative drug tests and may take many forms, including vouchers, money, or trips out of the treatment facility.
Parents' willingness to participate fully in family therapy can be a huge benefit to the teen.
A huge part of the treatment for the youth population is family therapy. A healthy family dynamic is a key to a teen's sense of stability and the family is considered to be the primary influence on an adolescent's development.
Family-based therapy works to boost positive communication among family members, address any unresolved issues that may be contributing to a teen's drug use, and helps all members of the family learn better ways to solve problems.Parents' willingness to participate fully in family therapy can be a huge benefit to the teenager, as parental involvement in both treatment and recovery has been shown to improve a teen's chances of success.
Dual Diagnosis Treatment for Adolescents
Just as the drug and alcohol addiction must be treated for your teen, any dual diagnosis mental health issues must also be addressed, as lingering conditions that aren't treated may result in relapse. Mental health problems are unfortunately common in the youth population. According to the National Alliance on Mental Illness, 20% of youth ages 13-18 have a mental health condition. If your teen concurrently struggles with a substance use disorder and a concurrent mental health issue like depression, panic disorder, or bipolar disorder, research teen inpatient residential programs that provide specialized care for dual diagnosis conditions.
---
Recommended Addiction Treatment Articles
Articles Related to Rehab for Teens
More resources about
Teen Inpatient Residential and Dual Diagnosis Treatment Centers Near Me

: