World Health Organization Declares Gaming Disorder a Mental Health Condition
When searching out a high-end rehab, it's not uncommon to find that a facility offers treatment not only for alcohol and drug addictions, but also for so-called "process" or behavioral addictions. These may include addiction to sex, pornography, love, work, gambling, self-harm, spending/shopping, video game playing, tanning, cell phone use, or the Internet.
So far, the only behavioral addiction recognized by the American Psychiatric Association's Diagnostic and Statistical Manual of Mental Disorders (DSM) most current version, DSM-5, released in 2013, is gambling disorder.
Gaming Disorder Becomes Official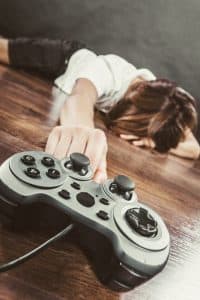 Although treatment for screen addictions has been offered by a number of treatment facilities for some time, DSM-5 included "Internet Gaming Disorder" only as a "condition for further study." Addictions relating to sex, exercise, and shopping were discussed, but not included because it was concluded that, at that time, there was insufficient peer-reviewed evidence needed to identify these behaviors as mental health disorders.
In mid-June of this year, however, the World Health Organization (WHO) officially declared "gaming disorder" a clinically recognizable and significant syndrome. WHO placed gaming disorder in the mental and behavioral disorders category in the new edition of its International Classification of Diseases (ICD-11). This decision followed a series of WHO international meetings that began in 2014 with groups of experts who studied excessive use of the Internet, computers, smartphones, and other communication and gaming platforms.
The ICD and the DSM both offer guidelines for classifying diseases/disorders. However, the DSM is strictly for mental health disorders while the ICD includes mental health disorders and conditions related to all other body systems including cardiovascular, respiratory, and musculoskeletal.
What is Gaming Disorder According to the WHO?
According to the WHO, gaming disorder is characterized by the following pattern of digital-gaming or video-gaming behavior:
Impaired control over gaming (off- or on-line)
Gaming takes precedence over other interests and daily activities – in short, it results in impaired functioning and/or distress and dominates a person's life
Continuation or escalation of gaming despite negative consequences.
Significant impairment in personal, family, social, educational, occupational or other important areas of functioning such as disturbed sleep patterns, low physical activity, and poor eating habits.
Duration of at least 12 months.
It's interesting to note that, in its proposed description of symptoms, the DSM-5 is much more detailed and thorough. For instance, it includes experiencing withdrawal symptoms when Internet gaming is taken away. These symptoms are typically described as irritability, anxiety, or sadness. However, there are no physical signs of withdrawal.
Thoughts From a Psychologist Studying Non-Chemical Addictions
Some time ago, psychologist Bruce Liese, Ph.D., Professor of Family Medicine and Psychiatry and current President of the American Psychological Association's Society of Addiction Psychology expanded his focus from drugs, alcohol, and nicotine to include non-chemical addictive behaviors, including online gambling, gaming, binge eating, and hazardous cell phone use.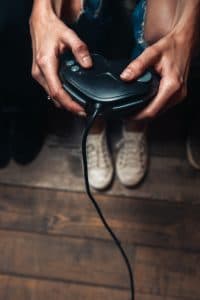 His interest was piqued in these non-chemical addictions while noticing that patients' descriptions of such excessive behaviors sounded much the same as chemical ones. For instance, people described similar triggers for use including people, places, and things and then began thinking about whether it's helpful to characterize such actions as addictions.
For one of his studies, he and colleagues collected data from more than 700 college students concerning their experiences with alcohol, marijuana, cell phone use (texting), and online gaming. The most severe problems – for instance, engaging in the behavior more than they intended to, having trouble cutting down, craving it when not doing it, and experiencing social and interpersonal problems – were found in the gamers. Liese remarked that this finding was quite a surprise in a population of college students, a group known for substance misuse.
The WHO emphasizes that gaming disorder afflicts a very small proportion of the population. That proportion is estimated to be 1 to 2 percent of people, according to Liese, who also notes that it's actually quite a large number of individuals, similar to the number of people who have schizophrenia.
Liese expressed ambivalence about the WHO's decision to formally label gaming disorder as a mental health disorder. In some ways, Liese feels that we are making a bigger deal out of the controversial diagnosis than we need to.
Based on work by British researcher Mark Griffiths, Ph.D., Liese believes that behavior meeting the following criteria probably warrant professional help:
It is excessively important to an individual
It is used to modify mood
More and more of it is done to get the same effect
The person feels bad when he or she stops
It causes inner conflict or problems with others
The person relapses when trying to cut down or stop
On one hand Liese says, "Maybe we're making too much of a stink about the actual diagnostic process." On the other hand, Liese said, "Formally labeling an excessive behavior as a disorder and describing its symptoms makes it easier for people to get help." In short, this legitimizes the disorder, helps with determining treatment approaches that are working and not working, and also increases the likelihood that medical insurance will pay for treatment.
Treatment of Gaming Disorder
"In the real world of addiction rehab, empirically supported treatments are rarely the norm," responded Liese when I asked about how gaming and related disorders are typically treated at addiction facilities. He added, "It is likely that a lot of 12-step and group work is being practiced in these settings."
Although there hasn't been a great deal of research on treatment approaches for gaming disorder per se, Liese says that evidenced-based approaches for substance use disorders such as motivational interviewing and cognitive behavioral therapy as well as treatment of co-occurring mental health problems will likely help those who struggle with behavioral addictions.
As far as residential rehab is concerned, more intensive care doesn't predict outcome. In other words, it's important to match treatment to clients' needs. He said, "For most people with a gaming disorder, traditional residential or outpatient drug and alcohol treatment environments and models may not be ideal. A residential program specifically for gaming disorder might help someone who needs to be removed from a very unhealthy environment, however. But for most individuals, it makes the most sense to work with a therapist who has expertise and experience with substance use disorders and coexisting psychological problems."
Images Courtesy of iStock