Why the Limited Cookie-Cutter Approach to Recovery?
AA has been a helpful source of support for many. It is indisputable that 12-step programs do help a lot of people. There are over 2 million reported active members in Alcoholics Anonymous alone.
According to The Alcoholism Guide:
"Bill Wilson (known to members of AA as Bill W.) and Dr. Bob Smith, who founded Alcoholics Anonymous, were also the original sponsor and sponsoree of the group.

Wilson was a member of the Oxford Group, a Christian outreach program begun by an American missionary. He was an alcoholic who found his way to sobriety through his experiences with the Oxford Group.

Smith was an alcoholic and someone that another member of the Oxford Group had been trying desperately to help.

This member introduced Wilson to Smith. After a month that included Wilson and his wife actually staying with the Smiths, Dr. Bob Smith did achieve sobriety.

In fact, June 10, 1935 is referred to as the birthday of AA as that is the date of Smith's last drink."
Through the years since 1935, AA has helped many reach sobriety. The meetings and camaraderie have continued to be a way for people to have consistent support. Many have found the AA philosophy is what helped them reach a changed, healthy life without the negative effects of alcohol or other substances.
Statistics Around AA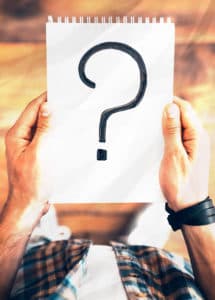 While AA is helpful to some in recovery, it is important to note that not everyone views the 12-step program as the best or only solution to substance use. The problem does not lie with AA; it lies with the fact that the AA approach has a monopoly on the treatment programs in the US. They say AA is the only way to stay sober or find recovery, but just because a method works for some, doesn't mean it works for everyone.
Statistics are shaky on the success of AA. Some studies conclude that 12-step programs have a very small margin of success. Other studies show a moderate success rate, and still others claim a high success rate. Precise numbers on the success rates of 12-step programs is nearly impossible to determine. However, critics of the 12-step program generally refer to a success rate that tops out at 5% – a figure often refuted by AA.
According to Dr. Lance Dodes, author of The Sober Truth: Debunking the Bad Science behind 12-Step Programs and the Rehab Industry:
"There is a large body of evidence now looking at AA success rate, and the success rate of AA is between 5 and 10 percent. Most people don't seem to know that because it's not widely publicized. … There are some studies that have claimed to show scientifically that AA is useful. These studies are riddled with scientific errors and they say no more than what we knew to begin with, which is that AA has probably the worst success rate in all of medicine."
Dr. Dodes goes on to say that AA could be harming people for two reasons:
Everyone believes that AA is the right treatment. AA is never wrong. According to AA, if you fail in AA, it's you that's failed.
The reason that the 5 to 10 percent do well in AA actually doesn't have to do with the 12 steps themselves; it has to do with the camaraderie. It's a supportive organization with people who are kind to you, and it gives you a structure. Some people can make a lot of use of that. And to its credit, AA describes itself as a brotherhood rather than a treatment.
According to Kevin Gray, author of the article, Does AA Really Work? A Round-Up of Recent Studies:
"According to AA, 33 percent of the 8,000 North American members it surveyed had remained sober for over 10 years. Twelve percent were sober for 5 to 10 years; 24 percent were sober 1 to 5 years; and 31 percent were sober for less than a year.

The study didn't disclose how long each person interviewed had been working the rooms to achieve sobriety. It also revealed little about the percentage of people who attended AA, relapsed, and left the program. A 1990 summary of five different membership surveys (from 1977 through 1989) reported that 81 percent of alcoholics who engaged in the program stopped attending within a year. And only 5% of the AA attendees surveyed had been attending meetings for more than a year."
The Harvard Medical School says that the vast majority of the people who successfully quit drinking for a year or more (eighty percent of them) do it alone – all by themselves, without any treatment program or support group. Naturally, those do-it-yourselfers will also insist that they have the sure-fire solution that really works: "Just don't drink any more alcohol, not ever, no matter what."
"It was the initial decision to get better that determined a person's chances of success," said Dr. Bankole Johnson, chairman of psychiatry and neurobehavioral sciences at the University of Virginia, and author of The Rehab Myth: New Medications That Conquer Alcoholism. "What followed made little difference. Although AA doubtless helps some people, it is not magic."
The Problem
AA and the family program Al-Anon continue to help many people. However, the problem is too many treatment programs funnel their clients into the cookie-cutter approach of the mandatory 12-step philosophy, even though some people do not find the 12-step approach helpful in their recovery. AA should be an option but not the only option. There is little or no concern for a patient's individuality. The client is often blamed if treatment fails or if they don't buy into AA.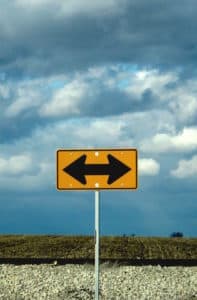 The fact remains that AA is not a medical treatment plan, nor is it scientifically based. After weeks or months in treatment, at a cost often of thousands of dollars, too many continue to relapse after treatment. Overdose continues to claim lives in alarming numbers.
There is no other disease treated on such a wide scale with such limited options as addiction. With any disease, patient's responses differ with various treatment options. People need choices. I continue to be baffled as to why addiction is being treated differently when the substance-use problem continues to be epidemic. Too many are left not knowing what the best support for them might be, because they are not given information about other options.
The 12-step approach is certainly something that could be offered, but not mandated. However, a more individualized approach is critical. Treatment needs to be tailored to the client, so they have the best chance for long-term recovery.
Not everyone sees themselves as powerless. It works for some, but there are other treatment options – such as SMART Recovery – that offer a self-empowering approach. Other support groups, such as Women in Sobriety, Refuge Recovery and Life Ring, are alternatives that can be helpful, as well as continued counseling or recovery coaching when leaving treatment. Clients need to be made aware of all their options.
For change to happen, clients and family members must begin to demand that an individualized approach is taken with themselves or with a family member. Look for treatment programs that offer alternatives to the AA approach, so that you have a full range of options.
Find programs that offer compassion and guidance without shame and stigma. That will give you the best chance of being successful in changing your life for the better.
Images Courtesy of iStock