Why Isn't Endorsement of Medication-Assisted Treatment for Teens with Opioid Addiction a Bigger Deal?
Given widespread concern about accelerating use of opioids – including prescription painkillers and heroin – and related overdose deaths and near deaths, you'd think it would have been big news when, last fall, the American Academy of Pediatrics (AAP) issued a formal Policy Statement supporting the use of medication-assisted treatment (MAT) for adolescents and young adults with opioid use disorders (OUDs).
The statement indicates that effective medications and counseling are available but cites evidence of a shortage of treatment programs providing medication for the treatment of OUDs – even among those that do, medication appears to be significantly underutilized.
Why the AAP Statement is a Big Deal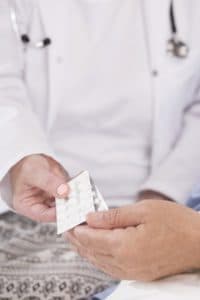 Sharon Levy, MD, MPH, lead author of the AAP policy statement and Director of the Adolescent Substance Abuse Program (ASAP) at Boston Children's Hospital said, "I think the statement is a very big deal.  Not only does the organization endorse the use of MAT, it is advocating for its members, pediatricians, to provide it to teens in their communities.  The AAP is the ONLY organization that has to date come out with a policy on teens and the opioid epidemic; as a card-carrying member I am delighted that they have taken this important stand. I was hoping that the policy statement would get more coverage in the lay press.  I would like teens and parents all to know that there is treatment available for opioid addiction, and many, many kids can get it in their community and go on with the rest of their lives. I recognize that the workforce may not yet be prepared, but nonetheless I think pressure from patients would be very helpful."
However, after the statement was issued, a small number of pediatricians contacted the AAP to find out about getting trained to prescribe MAT, and very few media outlets covered the news. Levy added, "We were hoping the statement would say, "Hey, look, there are tons of adolescents who are going to school and living in our communities who don't know where to go or don't know treatment exists. We so often hear about the opioid crisis and that young people are going to need to go to residential treatment. I'd like the statement to speak to parents and kids saying, 'Hey, look, if you have this problem, go to your doctor.'"
But as the statement points out, "This would require training, not only to prescribe buprenorphine, but also about how to support and counsel youth (and their families) with OUDs." She thinks such training should be provided for pediatricians and is involved in such a pilot project with the Blue Cross/Blue Shield Foundation. "The goal is to make it possible for kids to walk into the office and can get primary care providers to help them."
What Are the Medication Options?
Just as for adults, the pharmaceutical options for OUDs are methadone, buprenorphine (usually prescribed as Suboxone,) and extended-release naltrexone (given as an injection with effects lasting for a month.) Methadone and buprenorphine operate to normalize brain chemistry, block the euphoric effects of opioids, and relieve physiological cravings without the negative effects of the abused drug. With naltrexone, if someone uses an opioid, the euphoric and sedative effects are blocked. Naltrexone can also reduce alcohol cravings, which can be an added advantage for a young person who has both an OUD and an alcohol use disorder.
Methadone and buprenorphine operate to normalize brain chemistry, block the euphoric effects of opioids, and relieve physiological cravings without the negative effects of the abused drug.-Anne FletcherLevy's first choice for a young person with an OUD is usually buprenorphine, which is FDA-approved for young people ages 16 and older. Physicians can prescribe buprenorphine after completing eight hours of training and applying for a waiver to prescribe buprenorphine. Most methadone clinics, which typically require daily attendance, have a minimum age requirement of 18. Levy usually reserves this option for someone who needs more structure. Levy generally prescribes naltrexone for young people who are heavy binge drinkers, living in a dorm or unstable housing, or who have a short history of opioid misuse. (Any physician can prescribe naltrexone.)
A common misconception associated with MAT is that it substitutes one drug for another, which can lead to stigma from the ill-conceived notion that people are still "using." However, MAT provides a safe and controlled level of medication to overcome the use of an abused opioid. Levy said that it's not uncommon for young people to want MAT with resistance coming from parents. Either way, at her clinic, they involve the family in treatment, providing education about research showing positive outcomes in teens and adults on buprenorphine. Parents receive individual guidance meetings and also participate in groups. Treatment/counseling for young people is highly individualized, sometimes done in small groups but more often one-on-one with a professional. They don't rely on 12-step groups but when they think someone may benefit they encourage him or her to go – always with a "chaperone," which could be a relative or close family friend.
Another barrier for people receiving medications for OUD, as pointed out by Joseph Lee, MD, Youth Continuum Medical Director at Hazelden Betty Ford Foundation, is finding sober living facilities, such as halfway and sober homes, that will partner with them on continued use of Suboxone after patients leave treatment. I've heard reports of this problem nationwide.

MAT Stigma
When it comes to stigma, part of it may come from the name "medication-assisted treatment." Mark Willenbring, MD, director and founder of Alltyr Clinic in St. Paul, Minnesota and formerly with the National Institute on Alcohol Abuse and Alcoholism, said, "Just ask this question: why isn't pharmacological treatment for diabetes, bipolar disorder, or asthma called MAT? It reveals a built-in bias – that (12-step) counseling is the 'real' treatment or that 'treatment' is rehab. So the term MAT feeds into that. I just call it all treatment – combining pharmacotherapy, behavioral therapy/psychotherapy, family therapy, social interventions, whatever, in the best way for a given patient at that time." 

Lee told me, "I think we are very aligned with the AAP statement." He said, "We use both extended-release naltrexone and buprenorphine. Our policy in the youth/ young adult continuum is that for severe opioid use disorders, MAT is better than no MAT. Also we use motivational interviewing skills at the front end of clinical care to help clients decide what they might want and partner that with clinical fit as compliance is very important. We educate them and they usually make the right decision (to get on MAT) eventually. Then we find providers to continue to prescribe at an outpatient site along with therapy and monitoring."
He, too, stressed their work with families, indicating, "Parents are major partners in compliance and treatment for youth/ young adults. It takes finesse to respect patient autonomy and privacy and to get everyone on the same page." They also use other evidence-based treatment approaches.
Images Courtesy of iStock