When it Seems Like it Will Never End – Living Alongside a Loved One With Dual Diagnoses (Part I)
A week or so before the holidays, an acquaintance asked me the customary, "So are you ready for Christmas?" I thought for a moment and said, "We're not having Christmas this year." She looked rather taken aback – that's something one just doesn't say in very traditional, Minnesota-nice land.
This woman happens to know a little about my young adult daughter who has long struggled with co-occurring mental health and alcohol use disorders, also referred to as "dual diagnoses." My daughter has been sober (minus three short use episodes) for two years, one quite recently occurring after being taken off her medication for bipolar II disorder by a non-psychiatrist. A while after going off the medication, she began acting strange – exhibiting symptoms of mood dysregulation – then went through a traumatic experience, which led to a one-day use episode with unfortunate consequences.
Choosing to be Open and Unashamed
After personally falling into a hole of despair and depression about the chronicity of co-occurring mental health and substance use disorders – and feeling overwhelmed with thoughts that this might never end – I read an e-mail from the advocacy group, Faces & Voices of Recovery, that resulted in my decision to climb out of that hole. The email contained a personal messaging statement from a woman who described herself as "a person in recovery from the effects substance abuse had had on my family." (If I were writing it, instead of "substance abuse," I would use the terms "mental health and substance use disorders.")
Following are statements she made about this recovery that particularly grabbed me:
Recovery for me means that I don't have to be consumed by other people's negative choices. *
It means that regardless of the circumstances around me I can change.
It means that I can show up every day without anxiety and fear.
It means that I will be present for my family, friends, and community.
And for me, it means that I will use my voice to share our family's experiences without shame.
With these concepts in mind, I then said to my acquaintance, "You know that my daughter has bipolar disorder. Well, I just read an article that made me decide to be open and unashamed about this. Just as my physical health problems are much worse at some times than others, the same is often true of mental health disorders. And my daughter is having a difficult time right now. So I don't have it in me to 'do' Christmas this year. But we'll enjoy it at the homes of our other children." The woman was most understanding and "got it" about how speaking openly is a way to help break the stigma surrounding such issues.
Note that, in this article, I'm focusing on struggles parents/guardians have with "children" of any age – as opposed to spousal or partnership issues, although many of the concepts apply to any type of relationship involving co-occurring problems.
*Once a substance use disorder becomes severe, particularly when mental health disorders coincide, some actions are not necessarily "choices," in my opinion. But parents don't have to allow themselves to be consumed by negative choices and actions on the part of their loved one.
The Trials and Tribulations That Seem Never-Ending  
There's no putting aside the pain, exhaustion, and disappointments that go on, sometimes for years – even decades – when loved ones struggle with dual diagnoses.
Here are just some of the issues others and I have faced, along with some ways of managing and coping: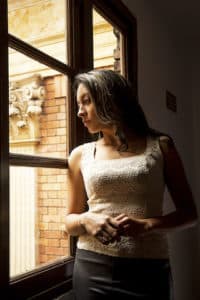 Issue #1
Isolation and feelings of aloneness, with nowhere to turn. In the family and friends group I started and co-led with a mental health professional for three years at a dual diagnosis program, members often talked about how friendships dwindled as time was sucked up by the family member with problems. Friends tire of listening to you when there's not much good news to share. However, one mother showed resilience by starting a support group for mothers with similar issues, and another decided to go back to church in order form new connections. (Treatment Research Institute offers a listing of "Resources for Families" in various states.)
Issue #2
Exhaustion from acting as your child's "case manager" as you learn more and more about what should be done to help, but discover that treatment programs – as well as healthcare and social service systems – too often fail to address important needs. One young person, who thought things were going well, was recently discharged from her family's entire medical system without prior verbal or written warning for not following the prescribed "treatment plan." Some parents I worked with became very good at navigating social service systems; others kept hitting brick walls,  while others just gave up. Often these young people get caught up in our criminal justice system that often makes things worse and only gives lip service to needing to stop the revolving door by addressing underlying problems that lead to incarceration.
Issue #3
Irritation about outsiders, typically well-intentioned, offering suggestions about what you should do or should have done with your loved one. For instance, "Have him legally committed" (when the loved one wouldn't qualify or it would likely make him worse.) Or "Has she ever been to a dual diagnosis program?" when she's been to three of them, two that missed her bipolar disorder. "What about a group home?" may be suggested, when you know your loved one is too high functioning to qualify. but has a terrible time organizing his life. And all too common is the criticism, "You just keep enabling him," when the advisor has no clue about what it's like to be in your shoes. My husband and I got to the point where we told most people that we didn't want advice, just an "ear" to listen when we felt the need.
Issue #4
Dealing with healthcare professionals who don't understand substance use disorders, saying things such as, "Once an alcoholic, always an alcoholic" or "One drink and it's right back to the bottle." These statements were actually made to my daughter when she was 19 by a psychiatrist who supposedly had expertise with addiction. Just recently, rather than offer praise for her long periods of success, a psychiatrist repeatedly reacted to her honest admission of the three short-lived use episodes with, "So you're still drinking." She never returned to either one of them and, with my help, was able to find an addiction psychiatrist with more expertise and understanding. However, such professionals are in short supply.
Issue #5
Finally getting the loved one out from under your roof only to find that within a short time, they're back again like a boomerang. Facing facts, people with substance use and mental health disorders can be difficult to live with. (They often find their parents to be the same.) Sometimes, they make life miserable – particularly when using alcohol and/or other drugs or if they become mentally dysregulated.
Issue #6
Feeling that important time is taken from other important people in your life, such as children or grandchildren. Siblings may become disgusted with your constant attention to "the black sheep" and/or disagree with your decisions. Minnesota colleague Bob Muscala, RN, owner of Muscala Chemical Health Clinic said, "My most important advice for family members is to get help for yourself." I couldn't agree more, however, he said that few families follow through. Having your own professional sounding board – say from a licensed marriage and family counselor – can be critical. It's essential, too, to care for yourself. One mom from our family group recently said that although her son's problems have gotten worse, "I am trying to hold my own with work, new friends, and trying to keep some emotional distance from my son. I see how he is capable of totally manipulating me when addiction takes hold. I think work is good for me and so is my water fitness class. I refuse to give either of those up!"
Issue #7
Living with the fear of your loved one's death – or at times the almost unspeakable feeling that your loved one (or even you) would be in a better place if death were to occur to end the pain and suffering.
Images Courtesy of iStock