When a Loved One Struggles With Addiction: Feeling YOUR Pain
"At what point do we give her a choice of going to rehab or getting kicked out of the house? She's 23, started using at 13, and has been to treatment more than six times. I'm exhausted."
These words came from a newcomer to our Family & Friends Group at the co-occurring substance use and mental health disorder facility where I work half time. Having attended a Community Reinforcement and Family Training (CRAFT) training, which suggests using positive reinforcement strategies I replied, "Supportive, compassionate, and loving approaches generally work better than anger and confrontation."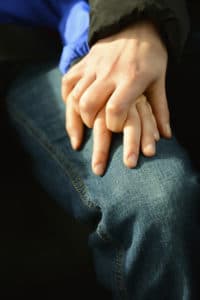 Yet, as someone with "lived" experience in this person's shoes, I added the following, which a wise expert once told me, "However, there are no right or wrong answers. Every family has its limits." (Our group members include spouses, partners, and friends of mature adult clients. However, parents [and occasionally siblings] of clients in their late teens and twenties predominate. Individuals have to be at least 18 to take part in our program.)
My co-leader – a mental health professional and licensed drug and alcohol counselor – then talked about how family members may choose to ask their loved ones to leave home when boundaries and promises have been repeatedly crossed and broken – and certainly when safety of family members becomes an issue in the home. She also stressed that, counter to the notion that family members should let go and let addicted loved ones "hit bottom," drawing a line of asking the person with a substance use disorder (SUD) to leave your home does not mean that you have to withdraw your love and support from him or her.
We also discussed the painful reality that should a loved one with a SUD be told that living at home is no longer an option and the family follows through, serious overdose or even death is a possibility. One of our family members affirmed that this did, indeed, occur when parents they know "kicked out" their child. (Of course this is an all-too-regular occurrence with young people living under their parents' roofs.) When facing such difficult decisions, questions that can help include, "Are we helping our loved one [with the SUD] by continuing as is? Is what we're doing now working?"
Daily Hurts, Fears, and Crossed Boundaries
Sometimes, I wish my co-facilitator and I could wave a magic wand to take away the pain that's so palpable among attendees facing agonizing daily struggles and decisions.
Here are just some of the issues they've brought to us:
"We're so tired of hiding things – our keys, money, pills. We've had so much money stolen and hundreds of dollars go missing from our checking account. Stuff around our house has been pawned for drug money."
"When our son doesn't come home, we drive around the city looking for him. Sometimes we call emergency rooms where he's been before."
"The police have been to our house so many times that I don't care what the neighbors think anymore."
"My parents keep moving the line of acceptable behavior." (Words from a sibling.)
"We've lost so many friends – what do you say in social situations when people ask you how __________ is doing?"
Parents make lists of things their young adult kids have to do in order to remain at home or to avoid going to residential treatment, but they have trouble following through. Spouses and parents often "get it" that when using CRAFT approaches, they need to reward their loved ones' positive behavior –taking actions such as going out to a movie and saying how much fun they had when their loved one is sober. But they feel "burned" when the loved one is back to using a day or two later. Sometimes they're resentful that they're "supposed" to be nice to the person who has caused them so much pain. (For more on how CRAFT works, see When Your Loved One Has An Addiction: What Helps and What Doesn't and You Can Motivate Your Loved One to Get Help.)
However, they can feel rewarded when CRAFT strategies bear fruit. One family found that, although their son still drank to excess, using CRAFT communication strategies on a regular basis lowered discord in the family. At one point, the son said to his parents, "Why are you being so nice to me?"
It also seems to help angry and wounded loved ones when they are asked to momentarily put aside their own anger and pain and asked to "think about how it feels to be them [their loved one]."  A spouse who at first struggled with the concept that "no one chooses to become addicted" later said, "It helped me to be more open to seeing her drinking as an attempt to manage pain. I'm now trying to come from a place of more compassion."
Is Addiction a Family Disease?
Personally, I take issue with the notion that "addiction is a family disease." Do we say that cancer or chronic obstructive pulmonary disease (COPD) are family diseases, even though loved ones of those afflicted by such illnesses can be impacted greatly.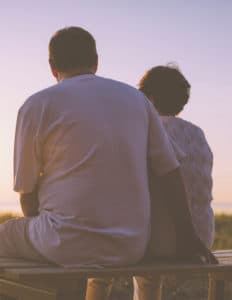 Several writers have recently used the words "trauma" and "post-traumatic stress disorder" to describe what "afflicts" many loved ones during and after the trials and tribulations of a loved one's longstanding battle with a SUD. The point is that we need to recognize that SUDs, especially when severe and longstanding, take a serious emotional and sometimes physical toll on loved ones of people who have them.
"Outsiders" generally have little clue about how painful it is for loved ones who feel stigmatized and judged.  Sometimes family members themselves – ones who have not been educated about substance use or mental health disorders or who have their own notions about these issues – can be the least helpful.  And addiction treatment programs seldom offer evidence-based family help such as CRAFT.
In a recent article at Partnership for Drug-Free Kids, David Sheff, author of best-selling books  Beautiful Boy: A Father's Journey Through His Son's Addiction and Clean, wrote of the time when his son was struggling, "I wish I knew that our family wasn't alone. We thought we were and we remained isolated because of the stigma that comes when a loved one becomes addicted. If someone in our family is ill with another disease, we talk to our friends and neighbors. Do the same if someone you love is afflicted with this disease… Also, if there are people you know who are suffering from addiction in their family, reach out to them. They need your support and your love."
Following are some resources for help and support:
Images Courtesy of iStock