What's Going on in North Carolina? Harm Reduction Partners with Gov't and Law Enforcement to Fight the Opioid Epidemic
In July, a revolutionary new law called the Strengthen Opioid Misuse Prevention Act – or STOP Act – crafted by North Carolina Attorney General Josh Stein and a group of Republican legislators went into effect. This law opens up new avenues for community harm reduction organizations and concerned parties to help those at risk for opioid overdose.
The bill provides the ability to distribute naloxone, the drug that can reverse an opioid overdose, to community organizations, law enforcement, health departments and an "organization that promotes scientifically proven ways of mitigating health risks associated with substance use disorders and other high-risk behaviors." It also allows such organizations to provide naloxone to people at risk for overdose and their friends and family who might be present at the time of overdose. Instructions on how to use naloxone are required.
Since friends and family are often able to reach a person at risk of death due to overdose faster than EMS or law enforcement, this law could save many lives that would have otherwise been lost to the opioid epidemic. The law also makes it possible for local governments to use their funds to provide supplies to organizations that give clean needles and other injecting supplies to those inject drugs, commonly know as "needle exchange" programs.
How Did it Happen?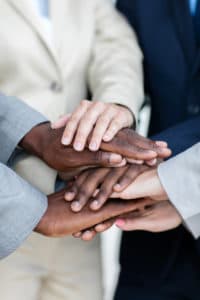 According to Tessie Castillo, Communications and Advocacy Coordinator for the North Carolina Harm Reduction Coalition (NCHRC), "After our first attempt at passing a bill to legalize needle exchange failed in 2011, we at the North Carolina Harm Reduction Coalition realized we needed law enforcement support to pass legislation. We started offering free classes to law enforcement officers on how to protect themselves from HIV and hepatitis C transmission through needle stick injury, and we also included information on the benefits of needle exchange programs."
"Pre- and post-test surveys showed that the classes were changing officers' attitudes, and by the time the bill was reintroduced in 2013, we had more than 1,000 surveys from law enforcement officers showing a positive attitude towards needle exchange programs," Castillo continued.
"A Republican legislator, a former police chief, introduced a new bill in 2013. It took a couple of tries, but in 2016, needle exchange programs were legalized in North Carolina. We also now have a Good Samaritan law protecting anyone who calls 911 to report an overdose from criminal prosecution.  Now we are able to partner with local health departments to implement needle exchange and naloxone distribution.  By taking risks and sharing our expertise we've been able to make real change."
The Harm Reduction Battle
Historically, harm reduction advocates, meaning those who believe that efforts should be aimed at protecting people from the worst harms caused by drug use, such as catching HIV or another serious disease from sharing needles, whether those who use drugs are ready to become abstinent or not, have found themselves at odds with law enforcement and government.
As with many in the general population, the attitude that harm reduction efforts such as needle exchange or naloxone were "enabling" drug use pervaded both law enforcement and government. Needle exchanges were illegal in most states, and those who distributed safe needles risked arrest and jail time for doing so, while anyone who called 911 to report a possible overdose risked legal consequences as well. Afraid of law enforcement and unable to safely access healthcare services, many people who used drugs died of overdoses or infections that are entirely preventable with harm reduction efforts that were then outlawed.
However, as the opioid crisis grew to epidemic proportions, public officials began to see that a different approach was necessary. No longer was the latest drug scare confined to urban areas typically represented by Democratic legislators and comprised of mostly non-white constituents. Republican legislators in rural areas were seeing their constituents dying of opioid related causes. In a state where opioid related deaths rose by 340% from 2010 to 2016, calls from parents, friends and other loved ones of those who had died were coming in, urging action.
Law enforcement and health care agencies also suffered the consequences of the opioid epidemic. Resources that had formerly gone to protecting against violent crime and public health issues were now stretched thin as officers and agencies attempted to handle the onslaught of drug overdoses. Afraid of acquiring an infection such as HIV or hepatitis due to a needle stick at the site of an overdose, law enforcement officers became more open to what harm reduction had been doing for years, usually under the radar or in active opposition to law enforcement.
Treatment as an Alternative to Jail
North Carolina cities have also begun new initiatives to divert those who problematically use drugs away from the criminal justice system and into addiction treatment in North Carolina.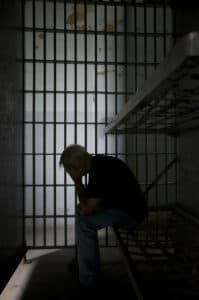 Fayetteville, a small city in southern North Carolina next to the large army base Fort Bragg, recently became one of only seven cities to adopt the Law Enforcement Assisted Diversion program (LEAD), a program aimed at offering social services to those who use illegal drugs and sex workers.
Launched in September of 2016 in Fayetteville, this program assigns case managers to people caught in the justice system due to low level drug or sex work crimes. Those case managers help clients find housing, employment or job training, even transportation – all the things that make it possible to live a happy, healthy and productive life without turning to illegal drugs. This program was started in Seattle in 2011, where it showed a 58% decrease in recidivism (repeat offenses) for participants.
In Fayetteville, law enforcement officers and case workers visit the homes of people who have recently overdosed to offer them services. Instead of going to prison where they will be retraumatized, then return with a conviction record that makes obtaining employment difficult to impossible, those who use drugs are offered the help they require to build a life that doesn't need to be medicated away.
In the tiny town of Nashville, North Carolina, Police Chief Thomas Bashore and Town Manager Hank Raper have joined forces to initiate the HOPE program, which allows people to turn in drugs and drug paraphernalia without fear of arrest or prosecution and get police help in finding treatment. Chief Bashore has personally driven over 172 people with drug problems to detox. Since the inception of the program on February 9, 2016 to July 2017, crime rates in the small town of 5,400 have decreased by an amazing 40%.
The Proof is Undeniable
If the results of law enforcement, government and harm reduction advocates – all of whom partner to save the lives of people who use drugs and help them address underlying issues that drive drug use – are so successful, then why aren't more cities and states implementing them?
Stigma around drug use, the myth of enabling, and historic racial prejudices that characterized drug use as a black or Hispanic problem have fueled efforts to keep drug use a crime. However, many speculate that, as the opioid epidemic grows in white areas, from small rural or military towns to posh suburbs, legislators, law enforcement, and the public at-large are more willing to look at problematic drug use as a public health issue, rather than a crime. Many people arrested for minor drug possession, most of them people of color, are still locked away in prisons, while white opioid users get treatment instead of jail. The failed drug war has destroyed families and communities, and only now as opioid overdoses and related deaths rip through white communities, is a harm reduction approach truly being tried.
That being said, these efforts are saving lives, improving morale for law enforcement who see people get better instead of rotting in jail, and giving communities a chance to rebuild the kinds of civic institutions and social services that give residents, both those who use drugs and their neighbors, a chance at a better life.
Images Courtesy of iStock