What To Look For in an Addiction Counselor – Part II
Abraham Lincoln seemed to anticipate the need for being empathic, non-confrontational, and collaborative with individuals with substance problems, as suggested in his 1842 Temperance Address wherein he decries "too much denunciation against drinkers" adding, "…it is not much in the nature of man to be driven to anything; still less to be driven about that which is exclusively his own business…When the conduct of men is designed to be influenced, persuasion [his emphasis], kind, unassuming persuasion, should ever be adopted."
In Part 1 of What to Look for in an Addiction Counselor, these attributes were emphasized.
Before Choosing Your Counselor or Therapist
What other qualities are important in a substance use disorder counselor or therapist?
Recognizes and addresses the need for integrated care for clients with co-occurring mental health disorders
Most addiction counselors are not trained in treating mental health disorders, but they should at least recognize such needs in their clients and advocate for help when warranted. (They should also know their limitations and when to get outside help.)
Just this past week, I heard several clients complain about their experiences at a prominent residential rehab that they say neglected their mental health issues.
One woman said that at week three of her month-long stay, she wondered when she was going to get her promised treatment for trauma and was told that the facility focuses mainly on addiction. (The facility says at its website that it provides treatment for mental health conditions including depression, anxiety, and post-traumatic stress.) But without addressing the underlying issues that drive someone to misuse alcohol and other drugs, people are unlikely to get well.
Unfortunately, many treatment programs say they treat "co-occurring disorders" or are "dual diagnosis," even though, this really doesn't tell people much of anything, according to Dartmouth Medical School's Mark McGovern, PhD, a psychologist and leading expert on co-occurring disorders who has been leading a national effort to improve care for people with both substance use and mental health disorders.
He told me that most of what we know about the treatment of co-occurring disorders comes from information that addiction treatment programs report about themselves in national surveys. His research suggests that both addiction and mental health facilities tend to see themselves as more capable of treating people with co-occurring problems than they actually are.
It's best to find someone who has at least a master's degree in a mental health profession, along with specialty training in substance use disorders. Someone with an advanced degree is likely to have more advanced critical thinking skills and knowledge of evidence-based treatment approaches (such as motivational interviewing, use of addiction medications, and cognitive behavioral therapy) than counselors with lesser degrees.
Does or facilitates case management
According to the "Principles of Drug Addiction Treatment" from the National Institute on Drug Abuse, "Effective treatment attends to multiple needs of the individual, not just his or her drug abuse. To be effective, treatment must address the individual's drug abuse and any associated medical, psychological, social, vocational, and legal problems."
That's because research shows that outcomes of treatment can be improved when clients are provided help with finding such services as medical care, housing, employment, education, and social services. Some high-end rehabs have clinical case managers serving in that capacity, while at others, addiction counselors do case management along with their other demanding work. If not available on-site, find out if counselors can refer you to such resources in your community.
Focuses more on moving forward than on the past
While visiting treatment programs and sitting in on their groups, I observed that the focus was far more often on substance use and its consequences than on moving on or the benefits of not using.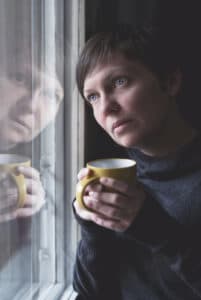 One man who went to an outpatient program told me a message he received was, "You were born a drunk and will always be a drunk. Look at your life and the consequences of your actions. Very little time was spent on creating a future once you cleared an area in your life."
In trying to overcome her addiction to painkillers, a woman said of her counseling at  several treatment programs, "Normally, I'm not an insecure person, but they made me concentrate so much on all the negatives that I was starting to get insecure and wanted to use more. They were not focusing on our strengths at all; they were just magnifying our weaknesses."
In fact, there's evidence that giving recommendations focusing on the advantages of stopping a health-damaging behavior are more effective in encouraging people to discontinue or curtail such habits than are those that dwell on the disadvantages of continuing.
Going the Extra Mile
If all of this sounds like a tall order to ask of a professional working with a challenging populations of clients, you bet it is. And it certainly is a profession that warrants much higher compensation than generally received. But every week, I see a group of therapists/counselors rising to the challenge at Minnesota Alternatives, where I work part-time. And I know of a number of other treatment facilities that go the extra mile to accommodate their clients in all of these areas and more.

***Parts of this were adapted from Inside Rehab: The Surprising Truth About Addiction Treatment – And How to Get Help That Works by Anne M. Fletcher, Viking Penguin Publishing, 2013

Images Courtesy of iStock