What Is Working in Addiction Treatment: Part II
The Big Question: When more than 13,000 addiction treatment facilities (including both outpatient and residential) are out there, how do you choose one that's right for you or a loved one?
What Should You Ask?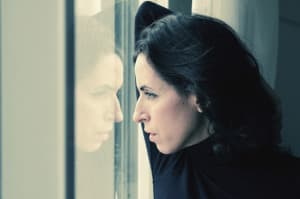 One woman I interviewed did just that, putting about a dozen facilities to the test of answering her own list of questions before selecting one. Among her questions were, "Can I see your facility? Can I meet your counselors, and what are their credentials? May I leave if there's a family emergency?"
Addiction psychiatrist, Mark Willenbring, MD, former director of the Division of Treatment and Recovery Research at the National Institute on Alcohol Abuse and Alcoholism and currently director of the comprehensive Alltyr addiction practice in St. Paul, MN, reminds us, "You are the customer. Ask questions and educate yourself the same way you would if you were going to have surgery or cancer treatment."
Following is a continued discussion of important considerations supported by research showing what IS working in addiction treatment:
Family involvement, including what's called "behavioral couples therapy" for adults and family therapy for adolescents, helps relatives evaluate factors that contribute to substance use and work on changes to improve the situation. In couples therapy, partners work on better communication, problem solving, and finding activities that don't involve substance use. However, most facilities don't provide true couples or family therapy, instead providing "psycho educational" family weeks or evenings (often to learn about addiction, the 12 steps and Al Anon, a 12-step support group for family members) that consist largely of lectures and group sessions.
Addressing the total person – not just his or her drug abuse – leads to the most effective outcomes. In other words, help with associated psychological, medical, social, vocational, and legal problems will increase the odds of success. It's particularly important to address any psychological/psychiatric problems a client has, at the same time that the addiction is addressed. If such services are not available on-site, ask if mental health consultants are available on a regular basis and/or if they work with resources in the community.
Individualized as opposed to one-size-fits-all approaches are important because all people who struggle with addiction bring their own unique set of issues to the table. What works for any one person may not work for another. Most programs provide the bulk of their counseling as "group time", when that's not ideal or comfortable for many people. So ask how much time is spent in group versus individual counseling and find a place that provides more individual attention if you're not a group person.
Medications that help people overcome addictions are available for helping with certain types of addictions. For instance, naltrexone and topiramate can be used for alcohol addiction and Suboxone or methadone for opioid (heroin and prescription painkiller) addiction. It's important that these medications be made available not just while people are in rehab, but for the long-term, after they leave.
On-going or continuing care is ideal because we know that the longer people get help, the better they do. But that doesn't mean you have to stay in residential (overnight) rehab for months. Studies show that the outcomes are about the same for residential and outpatient treatment. A number of treatment facilities now offer support programs when their formal treatment ends – this can be in person, by phone, or on the Web. But it's ideal if you can form an on-going relationship with an addiction expert who can help you if and when you have a recurrence of your problems. If you return to rehab, look for treatment that will provide something different, not just make you repeat everything you did before.
Click here to read What Is Working in Addiction Treatment: Part I