Vaping And the Link to Drug Addiction
Vaping became technically feasible in 2004. Remarkably, in just one decade, vaping had achieved sufficient fame and notoriety to be selected by the Oxford Dictionary as the 2014 "word of the year". Introduced as a beneficial nicotine delivery system to help reduce the lethality of smoking, it quickly also became a cultural phenomenon, a teen epidemic, and portent of dangerous new drug risks in the near future.
The easy availability and wide popularity of vaping will undoubtedly impact greatly on the world of addictions- inflicting great harms on some and offering great benefits for others.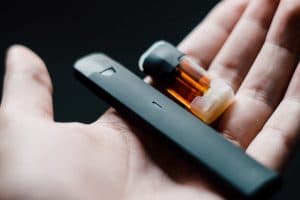 It is far too early to tell whether public health as a whole will on balance improve or suffer. But it is not a bit too early to explore how to avoid the worst risks of vaping, to suggest its best uses, and indicate why, and how it must be tightly regulated.
Useful Technologies Often Break Bad
When morphine was first discovered in 1806, it seemed like a great medical gift to relieve humanity's pain. When heroin was synthesized in 1874, it was hailed as savior drug, much less dangerous for those already addicted to morphine. Freud's first contribution to clinical medicine was to suggest cocaine as a cure for opioid addiction. The hypodermic needle, invented in 1853, was a turning point medical breakthrough that also became the facilitator of much more severe addictions.
Similarly, vaping hides an addiction wolf beneath its originally benign medical sheep's clothing. Vaping is the most convenient drug delivery system- not just for nicotine, but also for any drug that can be dissolved in liquid form and vaporized at the right temperature. This includes pot, cocaine, amphetamines, psychedelics, and the opioids.
Vaping is the drug abusers dream delivery system come true- the perfect disguise leaving no telltale signs or smells of what drug is in the mix. Nothing to tip off cops, parents, teachers, or fellow party goers that the person next to them may be inhaling an intoxicating, illegal, and possible lethal substance.
Vaping could very easily actualize the dystopian nightmare of Aldous Huxley's "Brave New World". Except that electronic cigarettes are ever so much more potent and dangerous than pills because they deliver the drug to the brain so much faster and in higher concentrations.
The exploding US epidemic of teen vaping is an unmitigated disaster in the making. Kids who begin vaping e-cigarettes will too often graduate up to vaping pot or cocaine or heroin- sometimes with disastrous results.
I am anything but a drug puritan or prohibitionist- having argued strongly and often in these blogs that the drug wars and criminalization have failed miserably and should end immediately. I believe drugs should be legalized, regulated, monitored, and taxed. And that we must instead work to reduce the demand side by providing easily accessible addiction treatment.
But we must also stop the greedy and unscrupulous vaping industry that is exploiting lax FDA regulation to seduce an entire generation into perilous addiction. Sales of vaping paraphernalia to minors should be severely punished. Flavored e-cigarettes should be banned immediately. And we have to change a prevailing culture in our schools that makes vaping seem so cool, when it can really be so potentially deadly.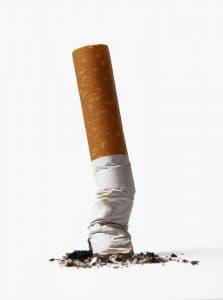 The harms risked by vaping in the young are indeed terrifying. Government agencies, parents, teachers, doctors, peers, social networks all must be enlisted to stop the teenage vaping epidemic before it gains even more traction.
I can't imagine ever recommending e-cigarettes even to young people hooked on smoking. Their physiological and psychological dependence on nicotine is much less ingrained and their risk of graduating to other forms of drug vaping are far too great. Better the temporary and relatively tolerable discomfort of cold turkey or the use of patch, gum, or pill.
E-cigarettes Are A Good Bet For Alcoholics
"Smokers drink and drinkers smoke"- the co-morbidity of these two addictions is the norm rather than the exception. Moreover, the heaviest users of tobacco are also the heaviest drinkers, and vice versa. Not surprisingly, smoking has declined much faster in the general population than among diehard alcoholics, most of whom also remain diehard heavy smokers.
The considerable health harms conferred by each addiction are at least additive and usually combine together to produce an early death. Half of alcoholics seeking treatment are dead within 20 years, compared to below 20% of people in the general population. And more of these deaths are caused by their smoking than by their drinking.
E-cigarettes seem to be well worth the risk in this already ultra-high-risk population. The benefits of reducing exposure to tobacco's lethally toxic tars in these very heavy smokers are obvious. And the heaviest drinkers are least likely to find pills, gum, or patches very helpful in smoking less intensely. They are also less likely, demographically and by substance preference, to use vaping as a delivery system for other drugs.
There is no research to support my clinical judgment that e-cigarettes are a good bet for people hooked on alcohol- but I would still go for it. Whatever risks vaping poses are almost surely overwhelmed by the risks already faced by those who are smoking and drinking themselves into an early grave.
Smoking And Rehab Programs
When I ran an alcohol and drug addiction program, we never made smoking much of an issue, even though almost all the patients smoked heavily. We felt it necessary to prioritize addiction targets- expecting people to give up all their substance needs at one time seemed unreasonable and likely to result in treatment failure and drop-outs.
It turns out we were wrong. Studies show that continued cigarette smoking actually increases the rate of relapse to other substances in those who participate in recovery programs. Cigarettes may act as behavioral cue increasing craving for other drugs. For some people, quitting or reducing smoking may actually be key to reduced craving and sustained recovery.
The role of e-cigarettes in drug rehab programs is unclear and extremely controversial. Many programs seek abstinence both from the primary substance target and from smoking. There is a good rationale for recommending dual abstinence. If conventional cigarettes are a behavioral trigger to craving, the quite similar experience of vaping may in a similar way promote drug relapse. It will take many years of research to confirm or disconfirm the extent of this risk.
It is also reasonably argued that residential drug treatment may provide the perfect environment and the perfect timing for quitting both addictions concurrently. Withdrawal symptoms from nicotine are often indistinguishable from, and not much additive to, the withdrawal symptoms the patient might otherwise have to experience from the accompanying physical dependence to other substances. Withdrawing at the same time produces double benefit for almost equal discomfort. Use medically managed detox to kill two birds with one stone- overcoming dual addictions and allowing the patient to live drug free.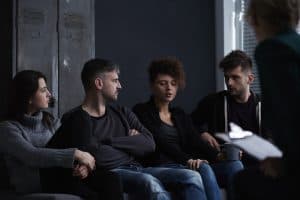 But no one size ever fits all. Many people report that giving up cigarettes is harder than giving up their other, seemingly more addictive, drugs. Perhaps this is because the risks of smoking are in the remote future, its benefits in the very immediate present.
Requiring smoke-ending as a condition of treatment means that many, perhaps most, smokers will postpone rehab, or forgo it altogether, or drop out prematurely. For these individuals, e-cigarettes may play a crucial role in reducing the risks of tobacco, while keeping the person engaged in the program. And they are likely to be more acceptable to smokers and more successful in reducing conventional cigarette consumption than gum, patch, or pill.
Clinical decisions whether to recommend abstinence or patch or gum or pill or e-cigarettte are uninformed by meaningful research and must rely on common sense, individual circumstances, patient preferences, and past performance. It is usually best for compliance and outcome to discuss the pluses and the minuses of each approach and let the patient choose. If the first choice doesn't work well, then move on to the second.
Conclusion
Vaping is not just good and not just bad. It is both. E-cigarettes may have an important role in reducing the lethal effects of smoking, especially in people also addicted to alcohol and drugs. But the wild and unregulated spread of vaping may create its own nightmarish world of increased addiction, increased overdoses, and increased death. We need to optimize benefit, minimize risk.
______
Photos Courtesy of Shutterstock