Understanding the Complex Process of Recovery
Just like addiction itself, recovery is not black and white. Recovery is a winding path full of curves and back tracking, rather than a linear trajectory. Addiction and recovery are dynamic processes.
One of the best ways to consider the process of recovery is to look at the transtheoretical model of change. This is a straightforward model towards understanding the complex stages involved in one's path towards health.
Pre Contemplation
In this first stage, a person with an addiction is in frank denial about their problems with either drugs or alcohol. Denial is a common defense mechanism used to protect an individual from acknowledging a problem and dealing with the uncertainty of change. In this stage, people will often make excuses and get angry with others who point out problems.
Common assertions of denial include:
"I don't have a problem"
"You're over-reacting"
"I can control things"
"You're the one with the problem"
Contemplation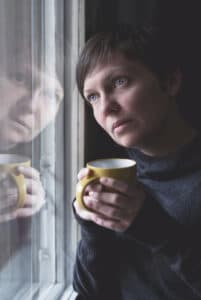 Here denial becomes reduced and shifts to a state of conflicting emotions. For the first time there is some acknowledgement that substance use is causing a problem.
Typical signals that there is a problem include tangible and concrete consequences such as:
Getting fired from a job or being put on notice
Demise of relationships
Legal troubles
Negative physical health results
Consequences mean that it is now impossible to hide or deny the issue. But although there is acknowledgement of a problem in this phase, individuals will often still actively avoid treatment. Fears of cost, scrutiny, stigma, and change, enter their awareness and pose obstacles to overcoming problems. Despite a lack of change there is a conscious effort to weigh the pros and cons of continuing in the same manner versus working towards change.
Preparation
Once an individual decides that the pros of change outweighs the cons, they will move into the preparation phase of recovery. Here, they might reach out to a therapist, start reading online articles about addiction, talk with friends, go to an AA meeting, and experiment with different habits. Individuals attempt to control their addiction by modifying behaviors and becoming more aware of their patterns and linking consequences to their actions.
Some online articles and sites that people find helpful include the following:
Action
In this phase of recovery, individuals will make active choices to make change. The steps are usually to engage with a therapist, enter a rehab program, and follow a guided treatment plan directed by professionals.
Different treatment options include:
Inpatient – going to a facility to receive acute treatment. This allows a safe space to detox, focus on recovery and avoid distractions or triggers that contribute to substance use.
Outpatient – This treatment plan usually includes regular sessions with a prescriber, therapist and counselor. There are intensive approaches such as partial hospitalization programs or frequent therapy visits. In addition, many people will opt for a 12-step program or a sponsor.
Dual Diagnosis – Programs that involve an integrated approach to help people with addiction who also have co-occuring mental health issues such as anxiety and depression.
A key feature of the action phase of recovery is acceptance of not being able to drink or use again. Individuals can feel empowered that they are able to be their own agent of change.
Maintenance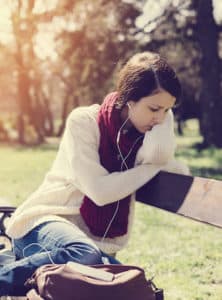 This final stage is arguably the most important. It's a daily choice to say "No" and takes active awareness and discipline. Maintaining one's recovery program and implementing tools learned in treatment is vital for success. This relies on individual grit, staying active in an outpatient or 12-step program, building support groups, and living life without the temptation to use or drink. Controlling triggers is a big part of maintenance.
Here are some quick tips to help individuals avoid the people environments and scenes that act as triggers:
Distance – stay away from old buddies
Avoid bars and clubs where drug and alcohol use is prominent
Be honest about your history with doctors and therapists – keep it an active talking point during medical appointments
Avoid taking addictive substances from your doctor – such as benzodiazepines, stimulants and narcotics
Bottom Line
Recovery is a process – it involves progress and, likewise, relapse. That's all normal and to be expected. It's important to treat relapses as part of a process on the way to making healthy change, rather than looking at it as a setback. Something that will help with that is building a meaningful life, doing sober activities that you enjoy and help you feel valid and important.
Images Courtesy of iStock