Trump Appoints a Completely Unqualified Drug Czarina
Among his many gifts, Donald Trump has an uncanny knack for just picking the wrong people for all the most crucial government leadership positions.
Part of this is deliberate. If you want to destroy government departments like Health and Human Services; Environmental Protection, Energy, the Interior, Food and Drug; Consumer Protection etc., the quickest and most efficient way is to appoint people who have made a career of attacking the mission of the very department they are now empowered to lead.
Part of this is nepotism. Trump has given his inexperienced son-in-law and daughter major governmental responsibilities despite their lack of appropriate previous experience and demonstrated lack of skill.
Part of this is Trump's own lack of competence – and indifference to the value of competence in others. Trump is in way over his head and consistently appoints people who are in way over theirs.
Trump's Response to The Opioid Crisis
Many of the states that most strongly supported Trump are also the states that have the biggest problems with opioid overdose deaths and addictions.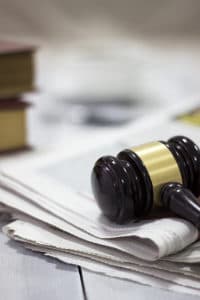 West Virginia is the poster child. Trump won the state by his biggest margin – a whopping forty percentage points. And it is also ground zero for the opioid crisis. Trump made big promises: "You have a big problem in West Virginia, and we are going to solve that problem." But as always, Trump broke his promises.
First he appointed a sycophantic political hack, the discredited and disgraced Chris Christie, to lead the presidential commission on the opioid epidemic. Then he pretty much ignored the recommendations of the commission, delayed and dithered, seemingly wondering whether this opioid thing was really that big an emergency after all. And when, under enormous pressure, Trump finally declared that the opioid crisis is indeed a "Health Emergency," it was all just words. He provided no additional funding or initiatives.
Most heartless and destructive of all, Trump has been doing everything in his power to eliminate the medical coverage to tens of millions provided by Obamacare. This coverage is crucial in providing treatment for those afflicted by opioid addiction. Which state would be hurt most by Trump's attack on universal coverage? You guessed it. West Virginia – where 184,000 people would lose their health insurance.
And finally, Trump campaigned against Big Pharma – which created the opioid mess – but has done nothing to tame it. Quite the contrary; he has instead further crippled the Food and Drug Administration. He and Attorney General Sessions crusade against legalized pot, which reduces opioid deaths, while ignoring the role of drug companies in pushing deadly opioids. The feds should be fining pharma to provide funds for free treatment for all the victims of pharma-induced addiction.
Insult Added to Injury 
At long last, and after long anticipation, Trump finally appointed someone to lead our national fight against the scourge of opioid addiction. But his choice, Kellyanne Conway, could not be more absurd. She reflects all the worst elements of Trump's contempt for competence, his nepotism, and his corruption.
Needless to say, Conway has absolutely no specific experience with drug addiction and absolutely no administrative experience.-Allen Frances
Conway is a political pollster by trade. She rose to prominence in the Trump campaign is his most strident defender and most shameless scam artist.
It was Conway who coined the new term "alternative facts" to justify Trump's constant distortions of truth (and her own). She has flirted with breaking the law misusing her White House position to peddle Ivanka Trump's luxury consumer products on TV and promoting Roy Moore's sex-tainted campaign for Alabama Senator.
Conway's misstatements, gaffes, and fake news are a constant source of embarrassment to herself and Trump – things that would have gotten her sacked many times over in any administration at all interested in propriety and competence. Instead, she is awarded a top leadership position.
Needless to say, Conway has absolutely no specific experience with drug addiction and absolutely no administrative experience. If you searched long and hard, it would be difficult to find someone less qualified than Kellyanne Conway to lead our nation's crucial fight against an epidemic that is killing about as many Americans each year as car accidents, suicide, and guns.
But Kellyanne Conway does have one skill that uniquely qualifies her to lead the Trump war on drugs. She can lie shamelessly and, to Trump supporters, convincingly.
Prediction
Past is prologue to the future. Kellyanne Conway will use her position to do the one thing she has always done and knows what to do best – spin doctor the real facts with alternative facts.
Conway will have no real impact on the opioid epidemic, but will produce endless cheerful reports touting fake accomplishments – especially on the law enforcement side. The people who gullibly believed Trump's empty promises will once again be betrayed by him. The one thing I can't predict is when and whether they will wise up and withdraw their support.
The appointment of Kellyanne Conway as drug czarina is sure proof, if more were needed, that Trump has only contempt for the average people who put him in office.
Images Courtesy of iStock