Trauma-Informed?  Questions You Should Ask
It seems like every treatment facility has "trauma-informed care" listed in big letters on its website these days.  But what does that mean?  Is it a safer place for people who have been through traumatic experiences?  What questions can you ask a treatment center – before you or a loved one walk through the doors – to find out?
What Is Trauma-Informed?
There are many misconceptions about trauma, some which I address in Trauma and Recovery: It's Not What You Think It Is and Helping Families Understand a Substance-Using Loved One's Trauma.  Trauma isn't just caused by watching your fellow soldiers die in battle or physical violence.  It is any event or set of circumstances that a person feels is threatening to their life or sense of self.1  It can leave someone with paralyzing panic, bizarre behaviors, and yes…addiction.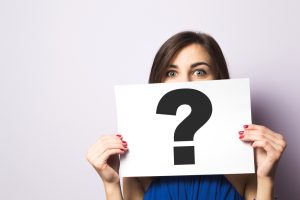 Unfortunately, many of the traditional practices of rehabs have done exactly what makes trauma worse.  Forcing patients to tell their secrets to strangers, not allowing patients to set boundaries on who can touch them and how (think: the mandatory group hug), and denying patients basic needs like going to the bathroom or drinking water in group can all trigger the feelings of helplessness that trauma creates… and that fuel addiction.
Ask These Questions:
I asked Dee-Dee Stout, MA, a counselor based in California, what questions people looking for treatment should ask.   Ms. Stout has been the Trauma-Informed Care trainer for the state of California, and is currently on the faculty of Holy Names University, where she teaches Trauma-Informed Care in the Graduate Department of Forensic and Counseling Psychology.  Here are some questions she suggested that you ask any treatment facility:
Sharing My Story?
For many people, telling their story makes them feel open, honest, and free.  But for those whose histories contain trauma, retelling the story can feel like living through it again.  Being forced to tell your story to others can do damage, especially if the intention is not "Let's figure out how we got to this point," but rather, "Look at the horrible things you've done!"
Many rehabs have patients write an autobiography of their addiction read it aloud in group therapy.  Comments from other group members may be helpful, but they may also be shaming.  No one should be coerced into telling their story.        
Questions for Rehab:
Is an autobiography mandatory?  What will happen if I/my loved one says no?
Vicarious Trauma
Rehab and recovery meetings involved a lot of sharing.  "Thanks for sharing," we said in chorus at the end of everyone's "share."  Hearing that others have been through similar things can make you feel less alone, less ashamed, and like you're all in it together.
It can also trigger traumatic memories, even flashbacks, where you actually relive the trauma in your mind as though it were happening here and now.  This is called vicarious trauma – someone else's trauma sets off yours.
People should always have the right to step out of a meeting, group therapy session or even meeting with a counselor.  At one program that Ms. Stout ran, clients were allowed to leave a meeting if they felt triggered and speak to or just sit with a staff member whose job was to create a safer space away from the group.
Questions for Rehab:
Can I/my loved one leave a meeting or group if it's triggering?  What arrangements are made to get to a safer space and talk to a counselor if needed?  Are there any negative consequences for leaving a room?
Basic Needs
Some policies are designed to minimize disruptions and make sure everyone stays present, both physically and mentally, even when things get tough.  Rules like "no bathroom breaks during group therapy" or "no water in the van to meetings" may not be meant to hurt, but they can.
Denial of basic human needs such as using the bathroom, drinking water, and getting enough sleep is bad for anyone.  For those who have had their human needs taken away as part of abuse or other trauma, it's much worse.
Questions for Rehab:
Are there any limitations on going to the bathroom, drinking water, or other basic needs?  Can patients drink water or go to the bathroom during meetings or groups?  If I or my loved one has a medical condition, will it be accommodated (such as a person with diabetes needing to eat a snack, or a person in weak physical condition needing a nap?)
Gender, Sexuality, Race and Discrimination
Racism, sexism, homophobia, transphobia, and every other kind of hatred are found within the walls of a rehab, just like they are outside.  Treatment facilities have an obligation to make the environment as safe as possible for all patients, not just those who are straight, white and rich.
Questions for Rehab:
How is your staff trained in sensitivity toward people of color, the LGBT community, and other marginalized groups?  Is there a clear policy on racist/sexist/homophobic, etc. speech for patients and staff?  Where can I go if I am facing discrimination?
The Most Important Question: YOUR QUESTION!
Ask yourself and your loved one: "What do I need to feel safer?"  "Is there anything you're afraid of?"  "What can the facility and our family do to make sure you're okay?"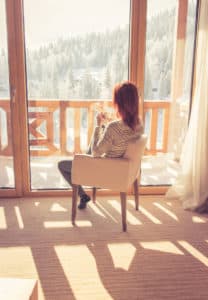 Question for Rehab:
If I or my loved one feels unsafe or retraumatized, what can they do?  Can they have a private phone conversation with a family member or friend of their choosing?  Can family visit if they suspect there is a problem?  Is there a patient advocate they can go to?  Are there any negative consequences for raising issues?
The Bottom Line
Everyone wants to come out of rehab better, not worse.  Asking the right questions and making a plan in case things go wrong can make the difference between treatment that heals or treatment that hurts.
Reference:
1 Levine, PA.  (2005)  Healing Trauma.  Boulder, Colorado: Sounds True, Inc.