The Wellness Recovery Action Plan: A Tool for Getting Through Crisis
Gina, Nicole, Tom and Steve had been close friends since college. They'd done their fair share of partying – binge drinking on weekends at parties where the beer was free and Jell-O shots (or strange concoctions of hard liquor and juice) were on offer. After graduation, they all moved to New York, looking for work and excitement.
Happy hours, weekend parties and picking up wine on the way home from work quickly became routine. Drinking was so much a part of the culture in the city, and each of the friends began to wonder if they were drinking too much. The hangovers, waking up with anxiety in the middle of the night, and spending much of the day looking forward to that first drink of the evening were taking their toll.
Making – and Breaking – a Pact
They talked about their fears and decided to make a pact: they would go sober – together. They even gave their effort a name: Prospect Heights Sober, after the neighborhood where they lived.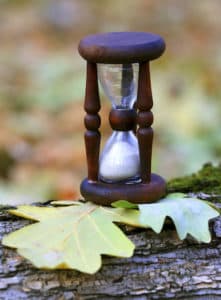 Things went great for a while; they were saving money, gathering for weekly potluck meetings instead of happy hours, and looking and feeling better.
Then Steve got laid off. Nicole's boyfriend broke up with her. They were drinking again, but trying to hide it from each other. Tom's mother had a stroke; he moved upstate to take care of her, then went on a five-day drinking binge after he got back, refusing to answer the phone when his friends frantically called.
It all came to a head the night Nicole didn't come home. Gina, her roommate, sat up all night waiting, calling and texting over and over again. When Nicole finally did stumble through the door, she was trashed. She had been out drinking with friends from work, then stayed out alone, drinking until the bar closed. She had fallen in the street on her way home and got lost finding the subway. She finally told Gina that she'd started drinking at work, slipping airplane bottles of vodka into her work bag and downing them in the bathroom at the office, then gargling with mouthwash and hoping not to get caught. By the time she went out with her friends, she'd already had several shots.
Recommitting with a Wellness Recovery Action Plan
Gina, who was working on her Masters in Social Work, decided it was time to act.  She did some research and found the Wellness Recovery Action Plan (WRAP). Developed by Mary Ellen Copeland, PhD, and a team of people looking for ways to better handle mental health issues, WRAP is a set of tools for identifying triggers, planning what you need to do to stay healthy, planning how you want to handle things should you come into crisis (like Tom on his drinking binge or Nicole drinking at work and getting lost on the way home), and communicating with your support team (family, friends and professionals) what your plan is and how you want them to help.
WRAP is perfect for people dealing with substance use problems. When someone is in active addiction, looking at treatment, fresh out of treatment or chronically relapsing, you have to assume that crisis will occur.  WRAP focuses on helping the individual plan for crisis: first to avoid it, and then to help their loved ones understand their wishes should things get so bad that they need others to care for and make decisions for them.
The Elements of WRAP
WRAP has six basic elements, which I describe here as they relate to substance use problems:
Daily Maintenance Plan: You describe how you are when you're doing well and what you need to do to stay healthy.
Triggers: Things that trigger you engage in unsafe behaviors.
Early Warning Signs: Signs that you're spiraling down: maybe not going to meetings, isolating from your support group, or avoiding healthy practices like exercise, eating well or spiritual practices like meditation.
When Things Are Breaking Down: Things are starting to get bad. You might be feeling so anxious or depressed that it feels like nothing but getting drunk or high will help. Maybe you've had a slip that you don't want to turn into a full-blown relapse. It's time to get serious and use your wellness tools to avert a crisis.
Crisis Plan: When things have gotten so bad that you need others to step in. When people are in active use, they can lose control of themselves and put themselves in danger. Uncontrollable drinking, getting into accidents, trouble with the law, sharing needles or having unsafe sex while high are all signs that a person is out of control. The WRAP urges those in danger of crisis to make a plan in advance for how they want their loved ones to handle it. That plan might include helping them find a rehab where they can safely get away from drugs. It might include staying with family for a while or attending an Intensive Outpatient Program. The key is that the individual who is using plans in advance and communicates openly with their family and friends, admitting that crisis is a possibility and taking responsibility for their care plan, even when that care needs to be turned over to others.
Post-crisis plan: This part can be done as the addicted person begins to recover from crisis. Looking at best ways to heal, making a plan and communicating that to support people helps loved ones support the person in trouble and promotes quicker, more lasting recovery.
WRAP in Action
Here are some examples from Prospect Heights Sober members' plans:
Gina: How I am when I am well: I'm always on time, I'm outgoing and friendly, I'm energetic and talk all the time, and I always have my nails done. To stay that way, I need to go to yoga at least three times a week, get in my walk every day, eat three meals a day, and go to our weekly Prospect Heights Sober meeting.
Nicole: My triggers are: stress at work, missing my boyfriend, not enough sleep, alcohol at social events, bad news from my family.
Steve: My early warning signs are: I'm not calling or texting friends, I'm not working or looking for work, I'm not going to the gym, I skip the weekly meeting.
Tom: When things are breaking down I: Don't leave my apartment, turn off my phone, play computer games all day, buy beer and drink at home.
Nicole: Crisis Plan: If I can't stop drinking at work or stay out all night drunk again, I need Gina to call my mom to come pick me up and help me find treatment.
Tom: Post-crisis plan: After I sober up, I will attend SMART Recovery meetings, check in with at least one of the group members every day by phone, and look for a therapist who takes my insurance. I will check in with one of the group members every day for six weeks and attend our weekly meeting.
Taking Advantage of a Great Recovery Tool
The WRAP is a great tool for anyone in active addiction, those who chronically relapse, and anyone in early recovery to use to plan in advance for a crisis that may occur. It gives the individual agency over his or her own life, and encourage the person to acknowledge that crisis may happen, make plans to prevent it, and take responsibility for how it is handled. It also takes the guesswork off of family and friends, so they clearly understand the addicted person's wishes in advance of a situation where he or she is not able to think clearly. This gives families and friends an ability to discuss, in a sober and calm way, what they can and cannot do to support an addicted person in crisis, and to feel secure in the actions they take should a crisis happen.
Images Courtesy of iStock