The Type of Treatment Matters: How to Choose a Provider Based on Your Drug of Choice
If you have an alcohol use disorder (AUD), the type of treatment you need will be much different than what a person with a meth addiction needs. It sounds intuitive, but even in the 21st Century, far too many treatment programs still make no distinction between the two.
Here's what you should be asking if you or a loved one is looking for treatment:
Alcohol Use Disorder
If you or your loved one haven't been offered anti-relapse medications as part of your AUD treatment program, then you should be asking some serious questions. Sadly, however, you are not alone: one study found less than one fourth of patients were offered these potentially life-saving medications. Far too few patients are even told about these drugs, especially considering they can usually be managed by your primary care provider.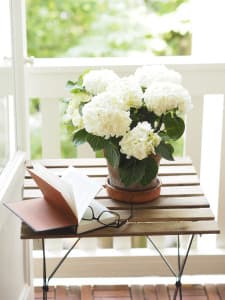 Medications like naltrexone, gabapentin, topiramate, acamprosate, or baclofen have a sizable, and growing, body of research to support their use. They are safely started as first-line options for most patients. They do things like reduce the buzz of the first few drinks, relieve cravings for alcohol, or help a person feel "more comfortable in their own skin" during the first weeks and months of recovery. This makes a person's participation in a comprehensive treatment program much more likely to be successful – heck, if you can't stand how you feel in early recovery, you are much more likely to drink.
In terms of behavioral approaches, most people can start with low intensity, one-on-one outpatient therapy, perhaps using a cognitive behavioral, motivational enhancement, or other evidence-based approach. Many find Twelve Step Facilitation (a manual-based approach where the therapist encourages AA attendance and facilitates participation in 12-Step recovery) helpful, but why would you seek out (and pay) a trained professional for something you can get for free in every other church basement in the country?
Whichever approach you choose, finding a community-based and peer-led support group can be immensely helpful for some people, whether it's SMART Recovery, AA/NA, Women for Sobriety, or similar group you've found. In addition, getting treatment for any co-existing mental health problems, at the same time, is absolutely vital.
Contrary to popular belief, the treatment offered in an inpatient program is no different from the treatment offered in outpatient – it's just given on-site or in addition to housing.-Ian McLooneIf you aren't responding to outpatient treatment, then we might recommend a period of stabilization in a residential or inpatient setting. This might involve medically managed withdrawal, or simply some time to get out of the compulsive, day-to-day use pattern of active addiction. Contrary to popular belief, the treatment offered in an inpatient program is no different from the treatment offered in outpatient – it's just given on-site or in addition to housing. What's more, there is no evidence that short bursts of intensive treatment offer any additional benefit over low intensity, long term treatment. For that reason, the Recovery Oriented Systems of Care movement is gaining steam across the country. We are quickly shifting away from acute, episodic treatment to more long-term, open ended approaches that view addiction more as a chronic disease than something that can be "taken care of" in three or four weeks. As an alternative to inpatient rehab, many of our patients opt for a few months of supported housing in a sober living home, while working with us on an outpatient basis.
Opioid Use Disorder
Opioids (heroin, OxyContin, fentanyl, Vicodin, etc) have been getting a lot of press lately. Their use has led to skyrocketing rates of overdose deaths and treatment admissions, though thankfully, these numbers are starting to level off a bit.
If you or a loved one is seeking treatment for opioid use disorder and you haven't been offered medications, then run for the hills as fast as you can. At present, the ONLY proven effective treatment for opioid addiction is open-ended maintenance on agonist medications like buprenorphine (Suboxone, Subutex, Bunavail, Zubsolv, etc.) or methadone.

Let me be clear: NOT ONE single, large randomized control trial has shown abstinence-based treatment outperforms treatment with an agonist medication – not one. Nevertheless, treatment programs have withheld these vital medications from patients, leading to overdose deaths that did not need to happen. In any other area of medicine, this would be malpractice!

Aside from medications, no good evidence exists for opioid addiction treatment. In fact, recent multiple studies have shown that even adding extremely high quality individual therapy adds no additional benefit to medications. That being said, effectively treating any co-existing mental health symptoms is critical, though that would rarely require more than weekly individual therapy with a mental health professional.
My friend and colleague, Jason Schwartz, insists that we could substantially reduce our reliance on maintenance medications if we offered every opioid addict the same treatment that doctors, nurses and pilots get (the infamous) physician health programs, but there is simply no research that suggests this model can effectively be applied to the general treatment-seeking population.
Stimulant Use Disorder
If you have an addiction to methamphetamine or cocaine, then congratulations! You have the toughest addiction to treat at the present moment. Unlike alcohol or opioids, we don't have a single FDA-approved medication to treat stimulant addiction, and very few programs offer the type of treatment that is most likely to be successful.
If you have an addiction to methamphetamine or cocaine, then congratulations! You have the toughest addiction to treat at the present moment.-Ian McLooneThere are a couple of behavioral interventions, Contingency Management (CM) and the Matrix Model, for example, that have shown promise, but they are not readily available to most people who seek treatment.
This might be one addiction where longer term (2 or more months) residential treatment is helpful. And while we hope to have some decent medications sometime in the future, insisting that your co-existing mental health symptoms are aggressively treated will be critical. For example, letting your ADHD go untreated should be a crime, and is a good way to make recovery much more difficult than it needs to be. Likewise, failing to treat the insomnia, anxiety, or any other issues that often come along in early recovery will be setting you up for failure.

*We will talk about cannabis and other substance use disorders in a later column.
The Bottom Line
The bottom line is, far too many people are told that one to two months of inpatient/residential rehab is a good first-line treatment option, and that any recurrence to substance use after a starting treatment means the previous treatment/recovery was a total failure. Think about how ridiculous this is by comparison: If you had depression, you would never consider inpatient hospitalization to be a logical first line treatment any more than you would consider the ICU after your first asthma attack. Those interventions are only considered after many attempts at less-invasive forms of treatment are tried and have failed.
Our field is definitely changing and we are seeing more providers offering individualized, person-centered, and scientifically-informed treatment approaches than ever before. But if the rehab you are considering gives more credence to anecdotal experience than scientific evidence, then demand something different.
Remember: The type of treatment you choose matters – it is time we demand 21st century addiction treatment be made available to all!

Image Courtesy of iStock