The Florida Marchman Act: Obtaining Court-Ordered Treatment for Addiction or Alcoholism
Thousands of people are affected by the disease of addiction, but many of them don't even realize it. Denial is a common factor when dealing with addicts. Unfortunately, family members tend to suffer the whirlwind created by the active addict. Families often times do not know which way to turn, especially when the addict refuses to admit to treatment voluntarily. Luckily, there is a solution, but the family (or friends) must be perseverant.
The Florida Marchman Act is a civil procedure that allows the friends or family of a substance abuser to confidentially petition the court to obtain court-ordered assessment, stabilization and long-term addiction treatment in Florida. Substance abuse or addiction can involve alcohol, illegal drugs and/or prescription drugs like hydrocodone, (e.g. Vicodin), roxicodone, oxycodone (OxyContin), or benzodiazepines (e.g. Xanax/Valium), along with illegal, non-prescription drugs like methamphetamine, MDMA (e.g. ecstasy, LSD, heroin and/or cocaine (e.g. crack/powder).
How Does the Florida Marchman Act Work?
In order to have a person court-ordered to treatment under the Marchman Act, a petition must be filed with the court. It is strongly suggested that the family or friends petitioning the court consult with a Marchman Act attorney prior to initiating the action.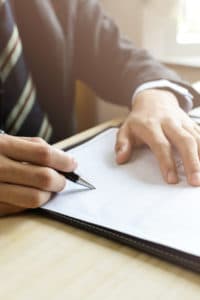 The first step is a petition for involuntary assessment and stabilization under Fla. Statute 397. It must be determined by a qualified addiction professional that the respondent has clearly lost control over their drug or alcohol use and cannot appreciate the gravity of their addiction. It must also be evidenced that the respondent:
Has lost the power of self-control with respect to substance abuse
Has already inflicted (or is likely to inflict) physical harm on him/herself or others unless admitted
Has impaired judgement, so much that he/she is incapable of appreciating his/her need for care and of making a rational decision regarding the need for care
Has refused to submit to a voluntary assessment
If the addiction professional believes the above criteria have been met, then the next step would be a petition for involuntary treatment, also under Fla statute 397. The standard period of time ordered for treatment is 90 days. (It was previously 60 days, but increased to 90 days effective July 1, 2016).
The judge will usually defer to the addiction professional who assessed the respondent, and the assessment does not always recommend residential treatment. Sometimes intensive outpatient (or just outpatient) counseling is recommended. If treatment is ordered at a county facility, there can be a waiting period of a few days up to 10 days for the assessment. Our staff are qualified addictions professionals, who can perform the assessments, as well as facilitate the Marchman Act hearings. If there was an emergency/crisis admission within three days prior to the petition, the requirement for assessment can be waived. There are also cases where an emergency order can be entered without a hearing being held.
If you'd like to know whether your insurance may cover the full or partial cost of rehabilitation at one of American Addiction Centers' various rehab centers across the states, simply fill in your information in the form below.
Details and Requirements of the Marchman Act
Previously, a petitioner in a Marchman Act proceeding in Florida had to be either a blood-relative or three "responsible adults" with first-hand knowledge of the respondent's condition. Under the new changes as of July 1, 2016, it only has to be one unrelated person with first-hand knowledge. This makes it a little easier to get the ball rolling.
The new rules make it clear the Marchman Act does include people with co-occurring disorders, such as bipolar disorder or personality disorder. This is very helpful to families when a loved one suffers with mental illness where substance abuse is also an issue, but perhaps not the prominent issue.-Myles Schlam
If the petitioner has private insurance or the financial means to pay for treatment, the court will order him/her to the facility decided upon by the parties. If the respondent is indigent or has no means to pay for treatment, he/she will be ordered to a county-funded facility…if he/she meets the eligibility requirements of that facility's diagnostic guidelines.
If the respondent suffers from certain types of mental disorders such as schizophrenia, most county facilities that primarily treat addictions and co-occuring disorders will not admit them. However, the new rules make it clear the Marchman Act does include people with co-occurring disorders, such as bipolar disorder or personality disorder. This is very helpful to families when a loved one suffers with mental illness where substance abuse is also an issue, but perhaps not the prominent issue.
The new law also makes it a little more difficult to get an order for involuntary treatment unless the impaired person has previously failed at treatment. In addition, the new law makes clear that when the impaired individual has the resources to pay for treatment (i.e. insurance), he or she should pay or make the necessary arrangements with his or her insurer to pay for services. For those who are not insured and do not have the means to pay for treatment, there are some state/county funded treatment facilities available (depending on the county).
Care Extending Past 90 Days
Once the respondent has completed the 90-day court-ordered treatment program, a motion can be made to extend the treatment period up to an additional 90-day period. This decision would be influenced by the recommendation of the treatment team at the treating facility, as well as other professional opinions.
If the respondent leaves a facility he/she has been court-ordered to, the police will be called and respondent will be picked up and brought back to said facility. The respondent can also be held in contempt of court for leaving the facility or for failing to stay abstinent from alcohol/drugs. In these cases, a rule to show cause will be filed by us and then ruled upon by the judge.
There are many pitfalls and loopholes in the Marchman Act and it is strongly advised that anyone attempting to go through with this process seek the advice of a qualified and experienced Marchman Act attorney to assist them in navigating the system. The respondent will be appointed legal counsel to represent their interests if they cannot afford one. Marchman Act hearings differ from county to county.
Schlam Law, P.A. represents petitioners for Marchman hearings statewide. As an attorney and qualified addictions professional, I am here to take a stand for the petitioners and facilitate this process for them. We will coordinate all levels of treatment and facilitate the court proceedings from beginning to end, appearing in court multiple times if necessary.
Images Courtesy of iStock