Teen Drug Use: A Year in Review
The overall drug use among adolescents continues to decline. According to the 2016 Monitoring the Future (MTF) survey, drug use rates are at their lowest since the 1990s.
Monitoring Our Nation's Teens
Each year funding from the National Institute on Drug Abuse is given to The University of Michigan to conduct the MTF survey. About 45,000 students in grades 8, 10 and 12 answer questions regarding their behaviors, attitudes, and values pertaining to drugs. Similar to last year's results, the 2016 report continues to support a downward trend in adolescent substance use.
Overall results of the MTF survey show that students who used illicit drugs in the prior year decreased significantly between 2015 and 2016. Also, fewer teens reported using any illicit drug, other than marijuana, in the past 12 months – 5% (8th grade), 10% (10th grade) and 14% (12th grade). The use of illicit drugs, other than marijuana, has been in a gradual decline since the mid-90s, when they reached 13% (8th grade), 18% (10th grade), and 21% (12th grade).
Below are the findings of the 2016 MTF study broken down by substance:
Alcohol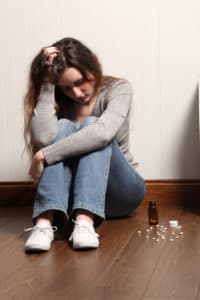 Alcohol use remains the most popular drug among teens. However, according to the MTF results, alcohol use decreased last year. For all grade levels, both annual and monthly alcohol use was at historic lows. Students who reported drinking within the past 12 months decreased to 17.6% (8th grade) 38.3% (10th grade), and 55.6% (12th grade) compared to 26.9% (8th grade), 49.8% (10th grade) and 63.5% (12th grade) in 2011. On another positive note, adolescent binge drinking (defined as five or more consecutive drinks on one occasion) has decreased by half at each grade level. This past year about 3% (8th grade), 10% (10th grade) and 16% (12th grade) students reported binge drinking.
Marijuana
The most commonly used illicit drug, especially among 12th grade students, was marijuana. In 2016, teens who reported marijuana use in the past 12 months dropped to 9.4% for 8th grade students, and 24% for 10th grade students. This was not the case with 12th grade students, in which 36% reported using of marijuana. Concerning, that number that has held steady since 2011. Six percent of 12th grade students reported smoking on 20 or more occasions in the past 30 days. Fortunately, the majority of teens (68.5%) disapprove of using marijuana on a regular basis.
Tobacco and Vaping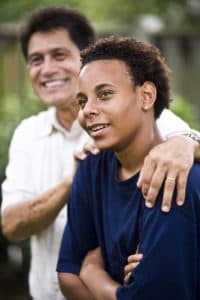 The MTF survey showed a decline in traditional and electronic cigarette smoking. Daily traditional cigarette use was reported by 1.9% (8th grade), 1.9% (10th grade) and 4.8% (12th grader) in 2016. Compare those numbers to the peaks in the late 90s, showing daily use by 10.4% (8th grade), 18.3% (10th grade) in 1996 and 24.6% (12th grade) in 1997. The vaping trend seems to be decreasing, too. In the past year, the percentage of teens who vaped in the last 30 days declined from 8% to 6% (8th grade), from 14% to 11% (10th grade), and from 16% to 13% (12th grade). Teen perception of vaping also changed, as more adolescents reported vaping more harmful than they did in 2015. In regards to preference, across the board, teens tend to prefer using an e-cigarette over a traditional one.
Prescription Opioids
Twelfth grade student use of prescription opioids dropped 45% in the past year compared to five years ago. Across all grade levels, past year heroin use was 0.3%.
Synthetic Drugs
Students in grades 10 and 12 reported a significant decrease in using "synthetic marijuana" (K2/Spice). Since 2011, 8th grade use has dropped from 4.4% to 2.7%, 12th grade use decreased from 11.4% to 3.5%, and since 2012 10th grade use fell from 8.8% to 3.3%.
Continuing the Trend
In conclusion, students across all grades levels reported low usage of inhalants, heroin, methamphetamine, alcohol, cigarettes, and synthetic cannabinoids. It appears educational efforts to increase drug awareness are working; teens pay attention to evidence-based school and community drug use prevention programs.
When teens become aware of the dangers associated with substance use, they are less likely to use drugs. So, let's work together to bring drug awareness to the forefront and continue the promising downward trend.
Images Courtesy of iStock