Supporting Youth Mental Health – From a Youth's Perspective
My neighborhood's young people, myself included, have been greatly impacted by suicide and mental health challenges. We are one community – of many – that is suffering.
Half of all mental illnesses begin by age 14, and one in five youth will experience a serious mental illness. So why don't more high schools offer education on mental health as a preventative measure? Why is funding limited? Why are we leaving millions of youth isolated, unprotected, and voiceless?
Why Isn't Mental Health Education a Priority?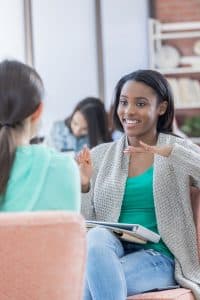 California mandates sex-education for Grades 7 through 12; physical-education begins in first grade. Why is mental health education not required?
Although bits and pieces show up in our health classes, the information is not comprehensive nor developed over time, and it's definitely not reaching everyone. As of July 2018, New York elementary, middle, and high schools will require mental health education in their curriculum. This is an inspiring step forward that the rest of our nation's schools can build off of and learn from in prioritizing youth wellbeing.
From my perspective, mental health education should first and foremost be led by teachers who truly care about the subject and are trained by local clinicians or organizations. Trainings will allow teachers to feel more comfortable leading lessons on impactful, accurate, relevant material and checking in with students who may present warning signs.
Furthermore, effective mental health education should foster open conversations in a safe space and act on a youth-led model. Honest storytelling and sharing of personal narratives empowers young people, frees them from their isolation, and creates a stronger sense of community among students.
Empowering Students on the Elements of Peer Support
The curriculum should develop to a point where it's both knowledge- and action-driven. Knowledge gives youth their own self-care tools, resources, and outlets for growing healthy minds; action spreads this.
A teen's friends are typically the first to know when something is wrong or seemingly "off" with them. Mental health education can train all high school students to be first-responders, instructing them on foundational elements of peer support: how to validate their at-risk friend's experiences, what questions to ask, how to navigate the mental health support system, and how to connect their friend to professional help. Resources such as local crisis hotlines or names of clinical centers may already be handed out around school, however, learning how to access and use these resources is a challenge that demands prior understanding.
Which services are confidential? How do I know where to start? Who takes insurance? What's available online for free? Unfortunately, barriers to access are abundant and far-reaching, from the shame of seeking help – created by misinformed beliefs that mental illnesses are "character flaws" – to elusive and pricey services.
Vital Components of Mental Health Education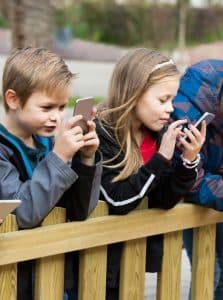 Mental health education should start early and start simple; the subject is multifaceted and holds relevance for all ages and stages of life. We can begin this conversation with the basics in kindergarten by introducing weekly class lessons. What is the range of emotion? What is identity? What makes a healthy relationship? How are bodies and minds connected?
As students grow over the years, the curriculum will grow with them. Teachers of mental health education should listen to and promote youth ideas, ensuring the curriculum stays relevant and engaging.
Another vital piece to address in the curriculum lies in the intersection of media and mental health. Teenagers nowadays are constantly online and absorbing media. Even the questions that teachers or clinicians ask to determine a teen's risk of suicide have evolved. It used to be, "Do you have access to a gun?" Now it's turned into, "Have you Googled 'suicide' recently?"
We must keep up with technology and address the needs created by its evolution. This includes being aware of what may be overrepresented and what remains hidden from view in our feeds; the amalgamation of smiling faces and celebrations on Instagram does not accurately reflect young people's lives and can be upsetting to viewers in search of the full picture. Instead of falling victim to false realities of social media posts or the sensationalized accounts spread by television and journalism, media literacy in mental health education will encourage youth to be more critical and mindful thinkers.
The Power of Young, Informed Voices
The basis of mental health education manifests itself in authenticity and uncovering truths. Implementing this may be a top-down issue when considering federal and state budgets given to public schools.
Currently, many schools and teachers are doing the best they can with what little mental health training, staff, and resources they're given. However, young people like myself have voices to speak up for our needs and make them heard.
Annual wellness weeks or events are not enough. We need sustainable and unconditional support for our mental health, not only after tragedies, but well before them.-Nadia Ghaffari
Annual wellness weeks or events are not enough. We need sustainable and unconditional support for our mental health, not only after tragedies, but well before them. Young people's influence is far-reaching and powerful when administrators, parents, clinicians, policymakers, tech-companies, media producers, and communities listen profoundly. So, listen!
Despite the complexity of the public health crisis in our hands, there is hope. Those who most need support for their mental health issues are likely the ones who will never seek help on their own. If we incorporate thoughtful, accurate mental health education into every students' curriculum in Grades K through 12, we remove barriers to access, allow youth voices to be heard, fight the stigma, build resilience, and spread awareness and hope throughout communities. No one will be left out of receiving essential coping tools and outlets. Lives will be saved.
You can help drive this movement forward. Inform yourself on youth wellbeing, promote youth voice, and contact your local representatives and school boards to advocate for effective mental health education and support in all schools.
Images Courtesy of iStock