Suicide: The Epidemic Nobody's Talking About
The opioid epidemic is raging in America. In 2015 alone, over 33,000 Americans died from opioid-related overdose. In response, federal, state and city agencies have announced major investments in treatment and policy programs to address systemic problems that have kept people from accessing the help they needed, while professional organizations launched initiatives to build awareness and guide recommendations for treatment providers.
But with all this attention being given to opioids, we are overlooking another silent killer that's responsible for even more deaths: suicide.
In 2015, nearly 45,000 Americans took their own lives. Why aren't we talking about this, and where's the national public health campaign to start driving these numbers down?
Staggering Statistics
Anyone who has lost a friend or family member to suicide can tell you, it's an incredibly difficult way to lose someone. Many are left with grief, sadness, even confusion, as we ask ourselves if there was something more we could have said or done to help.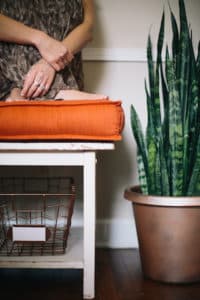 In addition to the emotional toll it can have on survivors and families, suicide carries a steep financial toll: estimates range from over $44 billion to $93.5 billion annually in the US alone (mostly due to lost productivity and medical care). One reason for the discrepancy is that tracking these numbers is quite difficult. According to the American Foundation for Suicide Prevention, for every completed suicide there are 25 unsuccessful attempts. Getting accurate data is tough, for sure, but it is safe to assume that self-harm and suicide attempts are significantly underreported.
Suicide rates in this country are on the rise, having recently hit a 30-year high. Men remain more likely to commit suicide than women, white and First Nations people are by far more likely than other racial or ethnic groups to do so, and firearms are the most common method used for the deed.  Between 1999-2014, the overall suicide rate increased by 24%. Among women ages 45-64, though, it increased a shocking 63%, while among men ages 45-64 it increased a staggering 43%, over the same time period.
What is Driving This Epidemic?
Clearly, there are some serious issues facing middle-aged Americans today. The Great Recession hit this group incredibly hard, with retirement savings accounts being decimated in a very short period of time. Pensions have been thrown out the window by most large employers, and so the promise of a comfortable retirement at age 64 is more elusive than ever. Faced with growing debt, a shrinking job market, and the prospect of not being able to retire as planned, it isn't unimaginable that more people are taking their lives now than before.
Aside from the general economic situation, there are specific risk factors that make some people statistically more likely to attempt and commit suicide than others (from asfp.org):
Being a white or Native American male, between the ages of 45-64 and 75 or older (though, as stated above, recent rates among women have increased sharply)
Having a history of mental health symptoms like depression or anxiety, a substance use disorder, or chronic pain
Being LGBTQ
Having a chronic medical disorder or disease
Experiencing a stressful life event like losing a job, a loved one, or going through divorce
Being the target of bullying, harassment, or experiencing relationship problems
Having a prior history of suicide attempts, suicidal thoughts, or having a close friend or family member who committed suicide
And, importantly, having access to a firearm or other lethal means of self-harm
Notice the addition of chronic pain as a risk factor? I find it interesting, as the CDC was publicizing new guidelines on the use of opioids to treat chronic pain, suicide risk among pain patients was increasing as well. It is clear that an unintended consequence of these rules will be higher rates of suicide among chronic pain patients, an issue that I am sure will be getting more attention in the coming months and years.
So, What Can We Do About It?
Several programs have been termed, "evidence-based practices" for suicide prevention and treatment, after being proven effective through rigorous study. Usual suspects like cognitive behavioral therapy-based interventions and programs that incorporate the family. Other programs are designed for educators and staff who work with at-risk groups.
Implementing a comprehensive and multifaceted suicide prevention plan is critical, but the public must stand up to demand action.-Ian McLoone
But the gold standard, as one would imagine, remains comprehensive prevention and awareness programs that increase the likelihood of seeking help, while reducing the stigma associated with reaching out or talking about the issue. Identifying those who may be at risk and connecting them with effective treatment is critical and can help to prevent suicide before it happens.
Implementing a comprehensive and multifaceted suicide prevention plan is critical, but the public must stand up to demand action. One of the reasons the opioid epidemic has gained so much traction is because of hard-working and persistent advocacy by people whose lives have been impacted by overdose and addiction. It isn't like this is the first epidemic of heroin addiction and overdose deaths – these have happened before. But, this is the first time that so many groups have come together to demand action, which has resulted in major efforts at the local and national level.
Take Action
It is time we stand up and demand action be taken to address the growing epidemic of suicide in the US. If we do nothing, these numbers will only continue to increase. Let's not wait for the Surgeon General or CDC to declare an epidemic, let's take action now.
For more information on suicide prevention, check out these resources:
Images Courtesy of iStock