Spotlight on the Sackler's Partial Surrender in the OxyContin Wars
Great news. Purdue Pharmaceuticals has announced the end of its aggressive twenty-year marketing of OxyContin – its cash cow pill that started our country's catastrophic opioid epidemic.
Purdue is cutting its sales force in half. No longer will its army of sales people descend on doctors' offices in what was the immoral equivalent of dirty drug pushing.
But my joy at this magic moment is diminished by its context. The decision to stop the misleading marketing of OxyContin comes 20 years too late – after 200,000 overdose deaths, millions of innocents addicted, and the promotion of the deadly secondary market in heroin and fentanyl.
The Damage is Done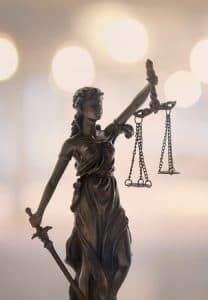 The horse is already very much out of the barn. Much of OxyContin's damage has already been done and cannot now be simply undone. Purdue's surrender has great symbolic meaning, but will have only a small impact on the ongoing opioid wars.
And Purdue is ending its OxyContin marketing for all the wrong reasons: "We have restructured and significantly reduced our commercial operation and will no longer be promoting opioids to prescribers."
Not because they feel any remorse over creating the deadliest addiction crisis in American history. Only because it wants to reduce its legal liability in the numerous lawsuits against it filed by states, cities, and counties.
Purdue also offers no positive help in undoing the harms it caused. A moral company bent on making some small amends should have kept its massive sales force, but kept them in order to promulgate just the opposite messages: the dangers of OxyContin, how to avoid its misuse, how to help those already hooked, how to treat overdoses.
Instead, Purdue merely refers doctors with opioid-related questions to its medical affairs department. And in a disgusting irony, Purdue's remaining sales force will now focus on peddling Symproic, its drug for treating the frequent constipation caused by OxyContin and other opioid drugs. Purdue gets you coming and going – anything for a buck.
Take Our "Am I a Drug Addict?" Self-Assessment
Take our free, 5-minute "Am I A Drug Addict?" self-assessment below if you think you or someone you love might be struggling with drug addiction. The evaluation consists of 11 yes or no questions that are intended to be used as an informational tool to assess the severity and probability of a substance use disorder. The test is free, confidential, and no personal information is needed to receive the result.
The Sackler's Role
If you haven't already, you should definitely read my previous article: The Sackler Family: Corrupters of The Drug Industry.
Purdue is a private company owned by the Sackler's and controlled by them. Its revenue over the years has totaled over thirty-five billion dollars, with at least three billion going directly to the Sackler's. OxyContin has provided the blood money that they then launder into famous world class philanthropy – all the Sackler museums, research centers, endowments everywhere in the U.S., Europe, and Israel.
Purdue's surrender is also a Sackler surrender. They were able to keep their dark side secret until two recent exposés followed their money and told their lurid story.
Dissecting Purdue's Motives
Beyond its legal motive, Purdue's announcement is probably also damage control to protect the tattered threads of the Sackler reputation.
It is far too little and far too late. The Sacklers should have announced a 180 degree shift in their philanthropic efforts – away from name dropping fancy projects and toward providing free treatment for the desperate people now hooked on their drug.
And Purdue's announcement raised and begged another crucial question: Will it also stop peddling OxyContin in other countries? If not, the Sackler's will spread their pestilence, not just their philanthropy, around the world.
Images Courtesy of iStock