So You Want to Do College Sober?
Securing an education and getting a good job are among the top priorities of people during all stages of addiction recovery. High rates of substance use on college campus make college attendance a potential threat to sobriety for many.
Collegiate Recovery Programs are an innovative, peer-driven recovery support model that is rapidly being embraced by academic institutions nationwide. As the number of programs grows, young people in recovery – and their parents – can now consider the availability of campus-based recovery support among the deciding factors in their selecting an academic institution.
New Beginnings
For young people, heading to college is a time of celebration – a time for new beginnings. Recovery from substance use disorders is also filled with the promise of new beginnings.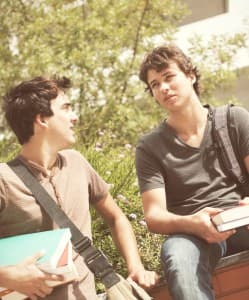 Studies of persons in all stages of recovery consistently show that getting an education figures among top priorities, nearly on par with working on one's recovery. The ultimate goal of pursuing an education in recovery is typically to secure employment, a challenging task for most since active addiction often starts in late adolescence, curtailing both educational and vocational pursuits for many.
College attendance is increasingly required to secure a "good job." College attendance is a daunting prospect for virtually anyone, characterized as it is  with increased responsibilities and independence, often the need (or desire) to move away from home and from one's safety net (family and friends), and the resulting challenge of making new friends and finding one's place in a new, adult, world.
As if this weren't enough to deter the freshman-to-be from entering the halls of higher education, a much scarier element of college attendance for people in recovery is the sheer amount of drinking and drugging that takes place on American college campuses. This presents a very real dilemma: forego/postpone college to protect one's recovery, or go to college, knowing that temptations and pressure to party will abound and may become irresistible.
College and the Recovery Experience
As most questions bearing on the recovery experience, we lack information about the number of people in recovery who are currently enrolled in college or considering college attendance. The numbers are likely substantial, given current estimates that over 21 million Americans are in recovery, and the numbers of people receiving help for a substance use problem in a given year. For instance, SAMSHA, the federal agency that administered block grants for publicly funded treatment to states, estimates that 122,000 youths aged 12-17 were treated in 2013, and close to 400,000 people aged 18-25. The numbers did not include those getting help privately.
…this potentially large, yet unquantified, population of persons in recovery looking to attend, or already enrolled in college, largely went unnoticed – and their needs unaddressed – by both researchers and college personnel until quite recently.-Alexandre LaudetNot surprisingly, this potentially large, yet unquantified, population of persons in recovery looking to attend, or already enrolled in college, largely went unnoticed – and their needs unaddressed – by both researchers and college personnel until quite recently. As described in a 2014 article, up to the turn of the century, a handful of universities had created Collegiate Recovery Programs (CRPs) to address the support needs of students in recovery. These campus-based efforts generally offered drug/alcohol-free housing, onsite recovery support meetings (e.g., Alcoholics and Narcotics Anonymous) and counseling provided by a small core staff.
These CRPs went largely unnoticed and unexamined for over a decade. An increasing focus on recovery support at the service and policy level, and the growing voice of grassroots recovery organizations – especially from young people – combined to change this in the past decade.
An Organic Campus Tool
The growth of CRPs has been exponential, going from 4 programs nationwide in 2001 to over 50 currently listed as members of the newly-formed Association of Recovery in Higher Education (ARHE) with 5-7 new programs starting annually.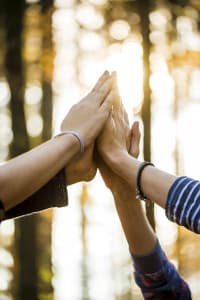 The association describes CRPs as "a supportive environment within the campus culture that reinforces the decision to disengage from addictive behavior. It is designed to provide an educational opportunity alongside recovery support to ensure that students do not have to sacrifice one for the other."
CRPs develop organically, at the behest of faculty and increasingly often, students themselves. There is not a single model, but rather a diverse combination of support and services tailored to the individual campus and available funding (see 2014 article referenced earlier). What all CRPs have in common is campus-based location, a peer-driven approach, academic support, counseling and seminars on addiction and recovery, sober leisure activities and peer support. At this writing, 12-step tenets are typically emphasized, although many CRPs hold "celebration" meetings that aren't specifically aligned with a given recovery ideology or model.
We conducted a federally funded nationwide survey of all programs operating as of 2012 to document the breadth of services and support available across CRPs as well as their student's experiences. We found that CRP participation is free-of-charge in all but one program. Most CRP's have a formal application process that considers both recovery and academics in their decision; most also monitor members' recovery and academic outcomes.
Answering the Call on Campus
While speaking to the effectiveness of these programs would call for a long-term study (for which funding is lacking), several facts suggests that CRPs, indeed, fulfill their mission of providing a safe, recovery-friendly environment to students wishing to pursue their educational goals:
One third (34%) of CRP students report that they would not have considered attending college at this time, were it not for the availability of a recovery support program.
Twenty-nine percent of CRP students inquired about the availability of campus-based recovery support before applying to their current institution; of those, 72% reported that the CRP was "very important" to their decision to enroll at their current institution – they would not have enrolled there without it.
On average, students have been in abstinent recovery for 3 years following severe dependence from drugs and alcohol, followed by treatment in most cases.
The rate of relapse (defined as any use of drug of alcohol) in any given year is 8% across programs.
Across programs, CRP students' GPA and retention rates are higher than that of the overall undergraduate student body at their chosen institution.
Image Courtesy of iStock