Should We Say Goodbye to Addiction Treatment Graduations – or Rebrand?
"If they really told you what it was going to be like when you went in, you'd never go to rehab because ninety percent of what you drank over is still there with you when you get home – the issues that caused you to drink are still there. You go home, and your family is waiting for you to be fixed, and you have twenty more questions than you had." This is what one articulate woman told me of her first experience at a high-end residential rehab.
She added, "Treatment opened awareness that I didn't have before, but it was too much information to deal with in thirty days. In rehab, you [only] start gaining the tools to help you deal with things in a different way." She was letting me know that a month-long stay in rehab was only the beginning of a long process.
(After this treatment episode, she drank again, went to another prominent residential rehab, followed by months at a state-of-the-art intensive outpatient program that she was still attending when I interviewed her for Inside Rehab.)
So why do addiction treatment facilities continue to hold "graduation" and "commencement" ceremonies signaling the end of a treatment stay – be it residential or outpatient – sending a not-so-subtle message that treatment and the relationship with the provider is "completed?"
I observed several termination ceremonies at rehabs I visited. At one prominent place that held "commencements," everyone at the large residential facility formed a circle and placed their arms around one another. Graduates then got to ring a bell, staff played a song, and the Serenity Prayer was recited in unison. Such ceremonies seem to be among a number of widely carried out traditions, ones I encountered in visiting 15 treatment facilities across the country, including doing timelines or "usage histories" chronicling your substance use (to take a critical look at its pattern and progression) and writing "good-bye letters" to your addiction.
Graduations Support "Acute Care" Mentality
Just as I questioned the evidence supporting such practices (and could find little to none), several recent publications have questioned the validity of graduation ceremonies, marking the end of treatment. William L. White first got me thinking about this when he wrote a blog titled, "No More Graduations," pointing out that they support continuation of the "acute care," short-term fix approach to addiction treatment rather than a long-term recovery management model that approaches severe and complex alcohol and drug use disorders as more chronic conditions that often require long-term or on-going care.
There is a sense for those leaving via this 'graduation' ritual that they can now get on with their lives and not look back. -William L. White
He stated that although such graduations are "often cherished by patients and staff alike, the ritual reminds one of a group of individuals involved in some mass catastrophe all treated together to form a powerful community of survivors who then leave one at a time with each saying warm good-byes to their fellow travelers and their caregivers. There is a sense for those leaving via this 'graduation' ritual that they can now get on with their lives and not look back. Chapter closed."
In a thoughtful article titled, "Drug Treatment Graduation Ceremonies: It's Time to Put This Long-Cherished Tradition to Rest," just published in the journal, Alcoholism Treatment Quarterly, Izaak L. Williams, Certified Substance Abuse Counselor (CSAC), from the University of Hawaii, Department of Psychology, notes, "Graduation implies completion, which in turn denotes wholeness or the acquisition of everything needed for a purpose." The word "commencement" has a similar connotation. (However, an astute client where I work pointed out that the word, "graduation" doesn't necessarily mean "completion" – while the first two definitions in the Merriam-Webster dictionary have to do with achieving proficiency or passing from one stage to a higher one, the third definition is "to change gradually." Yet few people associate the word with this meaning.)
Graduation implies completion, which in turn denotes wholeness or the acquisition of everything needed for a purpose.-Izaak L. Williams
Both White and Williams stress that it would be unheard of to hold a graduation marking discharge or program completions after being treated for such conditions as diabetes, hypertension, chronic respiratory conditions, or bipolar disorder. White suggests that graduations be abandoned altogether or that they be reframed as something that doesn't signal the end of care and a relationship with providers. (Yes, many patients who go to high-end rehabs are referred to "extended care" for months of additional residential treatment, but the reality is that most people don't receive this type of care, won't follow through, and/or can't afford it. Also, such treatment is time-limited and has not been shown to be preferential to outpatient treatment for most people.)
Williams argues the following points (among others) for doing away with or "rebranding" graduation ceremonies:
Graduations tend to demarcate recovery as an all-or-nothing phenomenon defined by use alone. He said, "The concept of graduation enables a cognitive paradigm that considers drug use worthy of punishment, a signal that the client is inherently unreceptive to treatment and possesses a subpar personal recovery program. Thus a 'relapsed' client is found wanting in comparison to the soon-to-be 'graduating' client who has not yet relapsed. Hence, 'we can't possibly graduate the relapsed client so soon to graduation' from the 'gatekeepers of the realm' of graduation ceremonies."
The concept of graduation often yokes a client to an arbitrary treatment timeline as opposed to outcomes of treatment such as psychosocial functioning and behavioral outcomes. A typical intensive outpatient program requires clients to attend treatment three hours a day, three times a week, for six to eight weeks, with little individualization. Of course, insurance companies often compound the problem by imposing limitations on treatment time for which they will provide funding.
Graduation rates are often touted as a measure of effective treatment without evidence that retention is what produces better client outcomes. Williams notes, "Measuring treatment success based on graduation rate is misguided because many clients return to treatment in a longer narrative of ultimate recovery. Along the way, they make gains, earn insights, and implement changes, all of which accumulate and rollover into subsequent treatment episodes as part of a long-term recovery." Yet treatment centers may take credit for "clients' transformations as if due to a distinct treatment experience." In other words, when someone finally does well, it's often the result of an accumulation of experiences and no one program can definitively stake a claim on the achievement.

(As someone said in one of my weight books, when success occurs, it's because of a rich library of experiences.)
Finding New Language to Mark Treatment Transitions
At Minnesota Alternatives, an outpatient treatment facility just outside of the Twin Cities, we have no set time frame for treatment – some clients are with us for weeks while others are with us for more than a year. While counselors certainly weigh in, clients largely determine their own treatment schedules – according to willingness, readiness, and other life commitments. We have been holding informal "graduations," not according to a time frame but when clients are able to demonstrate their ability to perform skills essential to our treatment philosophy, as well as meet goals unique to their personal treatment plans.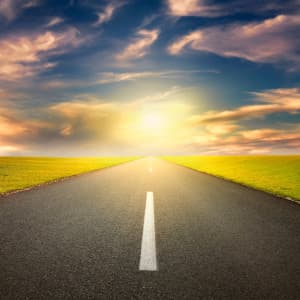 As a risk/harm reduction facility, abstinence from alcohol and drugs of misuse is not required, but about half of our clients choose abstinence. Most of our clients have co-occurring mental health problems, often serious ones, and they've made the rounds in the treatment world before finding their way to us. They find it unusual that it's almost impossible to get "kicked out" (with obvious exceptions such as violence toward others) for the very issues that have brought them to us (use of alcohol, drugs, and difficult behaviors).
I facilitate a long-term peer support group for our program "graduates" and have observed that, although most have a better quality of life, a good number of them continue to struggle. And given the challenges they have faced and continue to face, why wouldn't they? As such, and in light of suggestions such as those above, I recently suggested that we rename our "graduation" celebration, and our staff is most willing. Consistent with White's suggestion that "the name of any such ritual should signal a beginning rather than a completion," we're considering terms such as a "bridging," "passage," or "transition" celebration but are asking clients to weigh in.
…we're considering terms such as a 'bridging,' 'passage,' or 'transition' celebration but are asking clients to weigh in.-Anne Fletcher
On a final note, Williams suggests that if any sort of graduations are held, rather than focus on the past and on someone's treatment experience, ceremonies should have therapeutic value, focusing on forward-planning. He asks, "Why not, then, rebrand, reformat, and convert graduation ceremonies as a 'life in recovery transition day' centered on the sharing of a solid, longitudinal, community-based continuing care recovery plan…?" This would include family, friends, and other support people all in attendance to help build a plan focused on staying well and moving forward.