September is Recovery Month: What Does 'Recovery' Mean? It Depends on Who You Ask… (Part I)
In case you've been living in a cave, here's the good news: RECOVERY IS EVERYWHERE! Emerging from hidden, smoky basements, recovery has made it to some pretty high places…
It started in earnest when President Obama appointed Dr. Thomas McLellan as Deputy Director of the Office of National Drug Control Policy (ONCDP, better known by its much maligned label: the Drug Czar's office). McLellan is arguably among the top addiction scientists on the planet,  developer of the widely used Addiction Severity index (ASI), founder of the Treatment Research Institute and author of the landmark 2000 article about addiction being a chronic illness.
Even a chronic brain disease, which is what drug dependence actually is, can be treated and while by definition, there's no known cure for a chronic condition, the symptoms can be managed and remission attained.-Alexandre LaudetSuddenly, after decades of a failed war on drugs and billions of taxpayers' dollars targeted primarily to 'supply reduction' (i.e., fighting drug trafficking), there was 'recovery', alongside 'demand reduction (i.e., prevention and treatment) in the National Drug Strategy – the document that outlines the US' policy on drugs for all federal agencies. This represented a momentous paradigmatic shift: Drug dependence was no longer to be addressed as a crime or a moral failing but rather, as a decade of science has shown, as a disease and a public health issue.
This changes everything. Even a chronic brain disease, which is what drug dependence actually is, can be treated and while by definition, there's no known cure for a chronic condition, the symptoms can be managed and remission attained. Think asthma, diabetes, hypertension, depression, and the likes. Chronic conditions can be managed with a combination of self-care and professional help as needed. Most recently (7/22/16), President Obama signed the Comprehensive Addiction and Recovery Act into law (CARA – S.524). This unprecedented step authorizes $181 million in new funding annually to fight addiction and provide recovery support through evidence-based practices. A law… providing funds, not to arrest or incarcerate, but to promote RECOVERY.
Now we're getting somewhere!!!
Evidence of a Shift
The shift in policy became evident with the establishment of a recovery branch within ONCDP, headed by (gulp)… someone in long-term recovery, and, eventually, with the nomination and confirmation of the first person in long-term recovery to serve as ONCDP Director, Michael Boticelli. But that's all 'beltway stuff' that may not have caught the public's attention.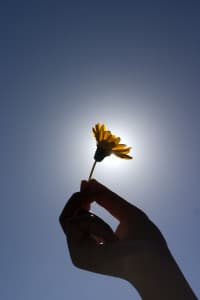 Other, more visible recovery 'green shoots' started appearing, including a documentary now in wide release, The Anonymous People, featuring dozens of people in recovery from all walks of life, best-selling books on how to recover, and gathering of some 50,000 people on Washington DC's National Mall October 4, 2015, united to face addiction and celebrate recovery. Politicians and celebrities took the stage, as did the US Surgeon General and other federal officials, recovery advocates, people in recovery and loved ones including families who'd lost a child to addiction.
This was soon followed by a flurry of TV 'specials' on addiction and recovery from the likes of Dr Oz and others. The ABC family channel aired Recovery Road, a series about the challenges and triumphs of a group of people in a sober home. Recovery's gone mainstream. This is good!
As someone who started studying the recovery process nearly two decades ago and was told it would never 'go anywhere', I've always argued that as long as people don't know about the possibility of recovery or think of it as scurrying at night to meetings where you don't want to be seen going, the shame and stigma of addiction would keep people away from seeking help. So getting recovery out there for all to see is just what the doctor ordered.
Here's the 'But'
BUT WAIT!!! (Did you feel it coming?) What exactly is recovery? What does someone mean when they say they're in recovery? If you're not in recovery, what comes to mind when you hear that a person's in recovery?
Unlike other biomedical fields that have reached consensus on what "recovery/remission" means (e.g., disease free for 5 years in oncology), the addiction field has thus far been content to use the term, inherited from 12-step fellowships, with little effort to determine what it means.
In 12-step of course, "recovery" means not drinking or using drugs, but also working the 12-step program with a sponsor, including going to meetings and doing service. Most of that has generally been lost to the public and sadly, to addiction researchers and clinicians as they historically focused on whether or not people were 'using'- e.g., is their urine 'clean' or 'dirty'? Needless to say this is a gross and misleading conception of what 'recovery' is or should be.
Public Perception
In this three-part series, I summarize what's known about what 'recovery' means to people: First, to the general public because as we shall see, that matters a good deal, then, to people in recovery themselves.
I start with public perception because what we think affects our attitudes and behaviors and ultimately how society thinks of and treats a given topic or group of individuals – here, people in recovery, but also recovery 'issues' such as: Would you want a sober home on your block? Would you vote for a political candidate who supports shifting funding from criminalization to treatment and recovery support? These attitudes have huge consequences on how people in recovery are treated, individually and as a group, but also on how they see themselves and what they believe they can achieve.
Recovery is quite prevalent: An estimated one in ten adults in the US is in recovery (some 24 million people). That means that people in recovery are everywhere, in your neighborhood, your workplace, parents at your kids' school, shopping or working at your local store. In fact, a federally funded 2008 nationwide survey found that half of US adults knows someone in recovery. And many more probably do but don't know it.
So what do 'we' think recovery means?
This still remains largely unexplored. The first public survey on recovery-related issues (2004)[1] asked a nationwide sample of adults what definition best matches their understanding of being "in recovery from addiction to alcohol or other drugs."
Consistent with this view of recovery as an attempt to overcome substance use problems, only one third of those surveyed agreed that "the majority of those who seek treatment for addiction to alcohol or drugs achieve life-long recovery…"-Alexandre LaudetNearly two thirds (62%) said that it means the person is currently trying to stop using, even those who know someone in recovery overwhelmingly believe that; only 22% endorsed the option that recovery means you're free from the disease of addiction and no longer using. Consistent with this view of recovery as an attempt to overcome substance use problems, only one third of those surveyed agreed that "the majority of those who seek treatment for addiction to alcohol or drugs achieve life-long recovery"; 50% disagreed and 19% were unsure.
Subsequently, a federally funded 2008 national survey looking at attitudes about substance use related topics had some more encouraging findings: two thirds of Americans would feel comfortable being friends or working with someone in recovery;  and half or more (depending on age) believed that people who've had a substance  problem can go on to lead productive lives. Finally, half to three quarters believe that recovery is possible (depending on the substance(s)). Regrettably, the study did not ask about nor did it provide a definition of what it meant by 'recovery.
Most recently, a 2010 study showed that while a growing number of Americans embrace the view that addiction is a brain disease (as opposed to bad character or poor upbringing) and support getting treatment, this does not translate into their stigmatizing the condition any less.
What Does This All Mean?
The visibility of "recovery" grew exponentially in the past decade. The grassroots recovery movement is thriving and policy appears to be heading in the 'right' direction. However, it also appears that a large minority of people continue to hold misguided views of recovery as either unattainable or merely a constant struggle to remain substance free. 'We' (members of the recovery community, recovery supporters, behavioral health professionals, the media) need to change that.
As long as 'recovery' may be viewed as a pipe dream or a constant struggle, families will lose hope for their loved ones and potentially give up on them, people struggling with addiction won't know or believe that they can turn their lives around, and society will continue to discriminate, stigmatize and shame some of the most awesome and courageous human beings out there: people who've gone to the depth of addiction and managed to emerge, become their best selves and contribute to society.
In the next piece, we'll look at what recovery means to them. Then I'll tell you what studying recovery and loving people in recovery has taught me about how we can all become better human beings.
Image Courtesy of iStock
Article References:

Peter D. Hart Research Associates (2004). Faces and Voices of Recovery Public Survey. Washington, DC: Peter D. Hart Research Associates See for download (under 'Recovery Survey')