Repealing ObamaCare Could Decimate the Addiction Treatment Industry
It's 2017, which means reality television star, Donald J. Trump, is now the President of the United States of America.
While on the campaign trail, Mr. Trump, aka "The Donald," made many now-infamous promises to his supporters: building a wall between the US and Mexico, halting immigration of all Muslims, and cutting taxes for all Americans. One thing he's been a little less bullish about has been the Republican party's promise to "repeal and replace" Obamacare, which they've voted to do more than 50 times.
Unfortunately, should the Party of Trump succeed in their threats, few industries would be harder hit than addiction and mental health treatment providers.  This is why a growing chorus of national lawmakers and industry leaders are warning of the dire consequences of a straight up repeal, and why anyone who has been personally touched by addiction or mental illness should stand up and get into action.
Implications of a Repeal
The Patient Protection and Affordable Care Act, aka Obamacare, was passed following the Democratic wave election in 2008.  After a long and hard-fought battle, President Obama and his party pushed through a bill that was essentially the Republicans' healthcare plan from 1993.  Lacking a "public option," many felt the ACA did not go far enough to guarantee affordable health care for all Americans.  This has led to a system that further entrenched the insurance industry's position in the average American's life, and provided no guarantees of affordable coverage beyond the premium cost of a no-frills and high deductible "Silver Plan."  As a result, every year has seen significant premium increases for plans offered on the open market, while more US employers shift to dreaded high-deductible plans.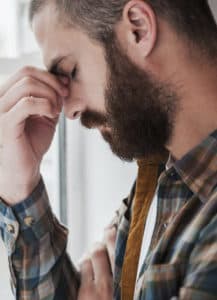 So, with all the bad news pouring out of your Kaiser Health News feed, repealing Obamacare would be great for everyone, right? Wrong.
See, while many elements of the ACA did not quite have the impact of making health care as affordable as many of us would've hoped, several very important aspects of the ACA have had an incredible impact on all of us in the addiction treatment field. Hastily repealing this law would have real world consequences, perhaps even leading to more deaths, overdoses, and hospitalizations.
Few people realize how big an impact Obamacare had on the addiction treatment field. Thanks to this legislation, more than 30 million people were newly insured, due in large part to the expansion of Medicaid; young adults are now able to stay on their parents' plans until age 26; preventive care is now covered 100%, pre-existing conditions are always covered; and perhaps most importantly, substance use disorder and mental health treatment are now considered "essential benefits" to be covered like any other "physical" illness (think diabetes, asthma, etc.). Previously, 80% of addiction treatment was publicly funded, while private insurance providers routinely denied treatment funding.
These very sudden and profound changes to addiction treatment promised to legitimize the industry. What's more, people would no longer have to wait until they had full-blown addiction before seeking care. In their article on the implications of the ACA for addiction treatment, McLellan & Woodworth point out that now patients with the far more common, though less severe, risky use and mild-to-moderate forms of substance use disorder can seek and receive care.  Previously, just 10% of those who met criteria for care ever received it.
Think about this – if our healthcare industry only provided coverage to the sickest 10% of people with diabetes, asthma or heart disease, what would that look like? Probably a lot like our current addiction treatment industry, where hospital-based inpatient treatment is the first line approach and people put it off until it gets so bad they can't avoid it any longer.
Reactions and Consequences
So, what are people saying? The National Governors Association (NGA) has warned of dire consequences nationwide if the funding to states guaranteed by the ACA is pulled suddenly.  They point to an emerging "strong bipartisan consensus" that this funding must stay in place while any replacement plans are considered. Likewise, the National Council on Behavioral Health put together a fact sheet outlining the massive cuts to state budgets that would result from House Speaker Paul Ryan's current proposal.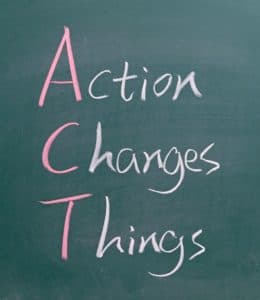 In my home state of Minnesota, the Department of Human Services warned of multi-billion dollar losses in new federal funding per year, and some 300,000-plus Minnesotans losing insurance coverage.  Prior to the ACA, Minnesotans with addiction and mental health disorders had to become permanently disabled before they would qualify for coverage through Medical Assistance.  Now, however, eligibility is determined by income and does not require an application showing long term disability.
What does this mean for people seeking recovery from addiction or mental illness? It could mean all addiction treatment ceases to be approved by your insurance company.  It could mean access to life-saving medications, like methadone and buprenorphine, is reduced, arbitrarily time-limited, or eliminated altogether.  It could also mean that anyone seeking care for a pre-existing condition (think someone's second attempt at treatment) is denied completely.
The Center on Budget and Policy Priorities has put together a state-by-state breakdown on how an Obamacare repeal could devastate your community. Thankfully, it seems like doing away with all of these extremely popular Obamacare provisions would be political suicide.  Even political novice Donald J.Trump (aka #Drumpf) knows that his administration would face unprecedented backlash if, by a single stroke of his pen, tens of millions of Americans lost their insurance overnight.  It is likelier that his party will propose something like "repeal and delay", where any repeal is delayed until a suitable replacement has been put forward – thereby allowing Republicans to take credit for repealing the ACA, while avoiding blame for the impending fallout.
Still, there is much that can be done to avoid driving off this cliff. Democrats can return the favor of the past six years by simply refusing to allow any vote on the matter, which would only require a few Republicans to cross the aisle.  In addition, constituents can call, write and lobby their elected leaders in Congress, letting them know exactly how this repeal will affect the people they've been sent to D.C. to represent.
Many of us in the treatment and recovery field will be doing all we can to prevent TrumpCare from becoming TrumpDoesn'tCareAboutPeopleInRecovery.  But The Donald, his kids, and Paul Ryan need to issue some clarifying statements about exactly what they have in mind.  We want to know how they plan to protect and ensure access to professional, scientifically-informed addiction treatment.  Or else, "repeal and replace" could quickly become "repeal and relapse."
Images Courtesy of iStock