Racism and Death by Overdose: Why Whites Are Dying at a Higher Rate
An article in The New York Times analyzed nearly 60 million death certificates collected by the Centers for Disease Control and Prevention from 1999 to 2014. The analysis revealed that:
In 2014, the overdose death rate for whites ages 25 to 35 was five times its level in 1999, while
The rate tripled for whites ages 35-44 during that same period.
The rates of overdose deaths for black adults in those same age cohorts only edged up slightly, however.
What role might race and racism play in the significant difference in increased rates of overdoses of whites and blacks? Dr. Andrew Kolodny, an addiction expert, claims in the Times article that "racial stereotypes are protecting these [black] patients from the addiction epidemic."
That's a conclusion in need of an argument. I will offer one and then point to some of the broader implications of the validity of that argument.
Searching for Relevant Facts
I'll start first by identifying the relevant facts about which drugs are driving the overdose deaths and establishing the relationship between prescription pain medications and heroin.
According to the American Society of Addiction Medicine, opioid addiction is propelling the increase in drug overdose deaths. In 2014, there were nearly 19,000 overdose deaths from prescription pain medications in addition to nearly 10,600 deaths from heroin overdoses.
There's a well-documented connection between the misuse of prescription drugs and heroin. In 2012, physicians wrote 259 million prescriptions for opioids. Now, consider that four in five new users of heroin started out misusing prescription pain medications. Because prescription pain medications can be both expensive and hard to obtain, 95% of people in treatment for opioid addiction switched to heroin.
Two Questions
These facts indicate that to a very significant degree, opioid and heroin addictions and overdoses have their origins in the healthcare system. This leads to at least two questions: Do whites and blacks have the same access to healthcare? Once in a healthcare system, are whites and blacks treated differently?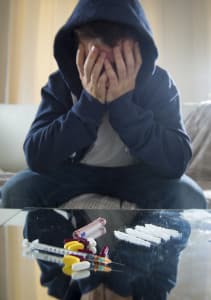 The access question first: Minorities have worse access to healthcare than whites. Access to healthcare is measured by a variety of factors, including entry to health system, having a regular health provider, and presence of facilities that provide care, for example. Blacks had worse access to whites for 32% of access measures. Hispanics had worse access on 63% of access measures while it was 62% for American Indians and Alaska natives.
While the Affordable Care Act is intended to extend health insurance more broadly, many people still lack it. Having insurance does not guarantee that one will use it when there are high co-pays or deductibles, rigid or insecure employment, no transportation, and few available providers in an area. The net result of all of these factors is that fewer blacks are entering or remaining in the healthcare system. The lack of access is keeping blacks from being prescribed pain medications.
Trickle Down Effects
Those blacks who do manage to access the healthcare system and see a health provider encounter more dimensions of racism that affect the type and quality of care they receive. A lack of empathy to the pain of black people is an important factor in the disparity of pain management. Quite simply, white people believe black people do not feel as much pain as white people.
Several studies have demonstrated this racial empathy gap, including a recent one in which participants were shown video clips of a needle or eraser touching the skin of whites and blacks.-Peg O'ConnorSeveral studies have demonstrated this racial empathy gap, including a recent one in which participants were shown video clips of a needle or eraser touching the skin of whites and blacks. When viewers saw white people receiving what appears to be a painful stimulus, they responded physiologically – more dramatically than when a black person experienced the same stimulus. It wasn't just white people who responded less dramatically to the perceived pain of blacks; blacks themselves responded less dramatically to other black people.
Healthcare personnel are not exempt from this racial empathy gap as another study shows. Medical personnel assume that black people feel less pain than whites, which may be the underpinning for the racial empathy gap. Even when medical personnel recognize the pain of black people and are willing to write a prescription, they often don't prescribe the same types or dosages they do for a white person with the same condition.
Pain Myths
Pain is notoriously difficult to assess even when it obviously attaches to a particular injury (a compound fracture) or a disease (cancer). When it is not localized and more nebulous, physicians must put more stock in self-reports of patients who are asked to rate it on a scale. The ratings and reports are subjective.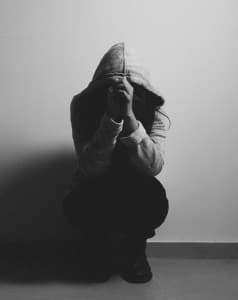 Operating with the assumption that black people do not feel as much pain and from a gap in racial empathy, whites may see black people as less reliable and less honest reporters. It becomes too easy to see a black person, not a patient, in genuine pain but improperly labeled as a drug seeker or dealer, which is a very familiar stereotype. Based on these assumptions and stereotypes, a physician might decide not to prescribe pain medications.
Thus, we reach the conclusion that racial stereotypes are protecting black people from the addiction epidemic. It is accurate to acknowledge that black people have reduced access to the very medications that are driving overdose deaths. Not having the drugs precludes using, misusing, and becoming addicted to them. If one is not using drugs, one cannot overdose from them. That's obvious and even vacuous until the reasons for the lack of access to these medications are explored. Those reasons are anything but good.
The notion of "protection" in this context is troublesome. Lack of access to healthcare, unequal treatment within healthcare, racist beliefs about black people's pain, and a racial empathy gap generally are not understood as providing protection to people. Is it a good thing the death rate from overdose for black people did not increase as much as it did for whites? Of course it is. But the very dynamics and features that keep black people from pain medications are the very ones that keep them from the quality of care they and everyone else deserve. The harm and suffering caused by these features and dynamics are incalculable.
 
Image Courtesy of iStock