Opioid Overdose, Benzos, and Anxiety Management Part II
My last Pro Talk article presented some of the issues surrounding benzodiazepine (benzo) use in people with substance use disorders (SUDs), particularly those with opioid addiction.
The Benzo Debate
In a recent debate published in The Journal of Addiction Medicine, Boston University School of Medicine's Tae Woo Park, MD, MSc wrote that he believes benzos should be considered for patients with a history of SUDs with anxiety, and that the risks of benzos have been largely overstated, particularly for people without substance use disorders (SUDs.)
Although not appropriate for all cases, particularly those who are active users of illicit opioids, Park wrote, "Benzodiazepines are among the most effective and well-tolerated treatments for anxiety, and are safe for the majority of patients who take them."
This column takes an in-depth look at his "universal precautions" approach to anxiety, addiction, and benzo use.
Q: Physicians are often unwilling to prescribe benzodiazepines to clients with both SUDs and anxiety, even when they are no longer misusing drugs and don't have a history of benzos misuse. Would you comment on this?
A: I think that SUD patients should be offered less risky medications for anxiety prior to starting a benzodiazepine. Typically, I start patients on SSRIs [selective serotonin reuptake inhibitors, which act both as antidepressants and antianxiety medications] and as-needed hydroxyzine [which reduces activity in the central nervous system and can have a sedative effect.] While SSRIs can be as effective as benzodiazepines for anxiety, there are few head-to-head studies. The studies that exist don't offer much information about whether one is clearly more efficacious than the other for anxiety, although benzodiazepines may be better tolerated than SSRIs.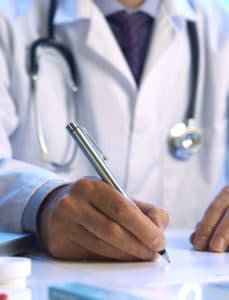 Q: With benzos, as time goes on don't you need to keep taking a higher dose to get the same benefit as when you first started taking them?
A: Actually, a few observational studies suggest that patients typically need lower rather than higher doses of benzodiazepines over time – so it's not clear that increasingly higher doses are needed to be effective. One study that compared clonazepam [Klonopin] with paroxetine [Paxil] for panic disorder over three years found that despite a fairly consistent dose, the medication continued to reduce the frequency of panic attacks.
Q: Are there other benzo alternatives?
A: Other options include SNRIs [serotonin-norepinephrine reuptake inhibitors] and buspirone. Clonidine, beta-blockers, and gabapentin are often used off-label for anxiety as well. There is some concern that gabapentin is being misused by people who use opioids, but large epidemiological studies have yet to be conducted and the effectiveness of these medications when used off-label is not clear.
Q: What do you think about the recently released American Association for the Treatment of Opioid Dependence (AATOD) "Guidelines for Addressing Benzodiazepine Use in Opioid Treatment Programs?" [OTPs offer the medications buprenorphine/Suboxone and/or methadone to replace opioids in people who have become addicted to them. Although they are important treatment medications, they are still opioids.] The guidelines state that because benzos are associated with significant risk for patients on such medications, they are not the treatment of choice for anxiety and that in the great majority of cases, cessation of benzos is preferred.
A: I agree that benzodiazepine use can be a problem in patients on opioid agonist treatment (OATs) such as methadone and Suboxone. As the AATOD guidelines suggest, the issue should be addressed on a case-by-case basis. Is a non-benzodiazepine anxiolytic always preferable to a benzodiazepine if both are equally effective and tolerated in these patients? Yes, of course. But if a patient has been stable on OAT and a benzodiazepine, has been on a reasonable benzo dose for some time, doesn't miss appointments, gives regular and negative drug tests, etc., then it doesn't necessarily make sense to change the patient's medications. I think it's important to weigh risks and benefits: are the risks of discharging a patient for not addressing benzodiazepine use greater than the risks of misusing benzodiazepine while on OAT? I can see it going either way.
I generally work very hard to avoid discharging patients who are taking OAT. If a patient is consistently unable to take benzodiazepines as prescribed while appearing greatly over sedated and receiving replacement medication and refuses to address the problem, then benzodiazepines are not a good choice of treatment for that patient.
Q: When you do prescribe a benzodiazepine for someone with a substance use disorder, which ones are safest and which are most likely to be abused?
A: Oxazepam [Serax] and clonazepam [Klonopin] are believed to have less abuse potential than benzodiazepines that have a faster onset of action (determined in part by how fast the drug enters the brain.) The latter include diazepam [Valium] and alprazolam [Xanax] – they tend to be more liked and more likely to be abused.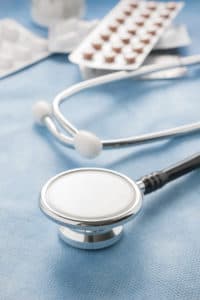 Q: You suggest a "universal precautions approach" when prescribing benzodiazepines to patients with SUDs. What does this entail?
A: First, I suggest that clinicians do a comprehensive assessment of patients struggling with anxiety, evaluating risk factors for benzodiazepine misuse, prior treatments for anxiety, and a discussion of the harms and benefits of benzodiazepine therapy. If a benzodiazepine seems appropriate, I then would do a comprehensive assessment of substance use – setting boundaries around medication use with contracts or treatment agreements. Such agreements should identify unacceptable drug-related behaviors through drug testing, pill counts, and utilizing a prescription monitoring program – the same way prescription opioids are supposed to be prescribed and managed. [Prescription drug monitoring programs are state-run electronic databases used to track the prescribing and dispensing of controlled prescription drugs to patients.]
Q: What about non-medicinal interventions for anxiety, such as mindfulness/meditation, stress reduction strategies, and exercise? Do they play a role before you consider prescribing a benzo for anxiety?
A: The treatments with the best evidence for reducing anxiety in patients with anxiety disorders include cognitive behavioral therapy, especially therapies that involve an exposure element, as well as other psychosocial interventions. Some of these interventions include mindfulness and other acceptance-based approaches. Exercise has been found to reduce anxiety, although is likely less effective than cognitive behavioral therapy.
Q: Do you think more people with co-occurring substance use and anxiety disorders could benefit from benzodiazepines than are currently receiving them?
A: Although benzodiazepines are not appropriate for all cases, particularly in those actively misusing opioids or using illicit opioids (see Part 1 for precautions), they are effective treatments with risks that are often overstated. And since anxiety disorders are common co-occurring disorders in patients with SUDs, if untreated they carry risks such as increasing the chances of resuming drug or alcohol misuse to self-medicate. So in my opinion, after a careful consideration of benefits and harms, benzodiazepines should be given greater consideration than is customary for patients with SUDs.
Take Our "Am I a Drug Addict?" Self-Assessment
Take our free, 5-minute "Am I A Drug Addict?" self-assessment below if you think you or someone you love might be struggling with drug addiction. The evaluation consists of 11 yes or no questions that are intended to be used as an informational tool to assess the severity and probability of a substance use disorder. The test is free, confidential, and no personal information is needed to receive the result.
Closing Thoughts
In the end, Richard Saitz, MD, MPH from the Boston University Schools of Public Health & Medicine and Boston Medical Center, said in his introduction to the debate between Drs. Park and DuPont – the debate series that spurred this and my last column:
"As with most debates worth having, the answers are neither simple nor absolute. If they were, there would be no need for debate. Our patients deserve no less than to have their conditions carefully diagnosed and to have the risks and benefits of treatments carefully considered so that they can get the best individualized care. Such care is unlikely when statements such as 'we never/always treat with. . . ' are the starting point."
Images Courtesy of iStock