Why Are There Higher Rates of Substance Misuse Among LGBTQ-IA+ Individuals?
People who identify as sexual minorities (those who are lesbian, bisexual, transgender, queer, intersex, asexual, or "other"—aka: LGBTQ-IA+) are at higher risk of misusing substances than their heteronormative (straight, cis-gendered) peers.
Among adults polled in 2015 by the Substance Abuse and Mental Health Services Administration (SAMHSA), 39.1% of those who identified as LGBTQ-IA+ reported having used an illicit drug within the past year while 17.1% of non-LGBTQ-IA+ individuals reported the same. Over half of all LGBTQ-IA+ 18-25 year-olds polled endorsed illicit drug use compared to 36.1% of non-LGBTQ-IA+ 18-25 year-olds. LGBTQ-IA+ individuals are also more likely to endorse smoking cigarettes and engaging in binge drinking than their cis-gendered, heterosexual peers. And research shows that a greater proportion of sexual minority individuals who enter drug treatment have more severe substance misuse disorders than sexual majority individuals.
What the Data Says…

In a large-scale study examining substance misuse among adults who identified as lesbian, gay, and bisexual, as well as among adults who reported having ever engaged in same-sex sexual behavior or having ever being attracted to someone of the same-sex, researchers from the University of Michigan found that substance misuse disorders were more prevalent among non-heterosexual men and women. The most significant difference was between sexual minority and majority women: compared to 25% of heterosexual women in the study, 60% of lesbian and bisexual women met criteria for a substance use disorder as defined in the Diagnostic and Statistic Manual of Mental Disorders.
Intriguingly, the same study found that bisexual men and women had the highest rates of lifetime substance misuse treatment. The researchers believe that the higher rates of substance misuse treatment utilization among bisexual individuals may be a function of their ability to "pass" as heterosexual when seeking help, and thereby evade some of the barriers faced by most LGBTQ-IA+ plus when it comes to receiving adequate treatment.
Non-heterosexual women also reported earlier ages of having their first drink. And the likelihood of having an extensive family history of substance misuse was higher among sexual minority individuals in the study.
The Stress of Being a Minority
A reigning theory that sociologists, epidemiologists, and psychologists alike often cite when trying to explain the phenomenon of higher rates of substance misuse among LGTBQ-IA+ individuals is the minority stress hypothesis.
First proposed by psychiatric epidemiologist Ilan H. Meyer in 2003, the minority stress hypothesis posits that individuals who belong to marginalized groups experience greater stress relative to those who belong to more powerful, pervasive, normalized, or dominant groups. This greater stress derives from a range of sources, including overt oppression (being marginalized from society, stripped of power and rights, victimized, exploited, or "abnormalized" by a more powerful group of people—e.g., by a heteronormative majority), stigma and prejudice, and/or a lack of appropriate resources (e.g., LGBTQ-IA+ sensitive health care services). And it can lead to a range of negative outcomes. Among them: poorer mental and physical health, which may incline marginalized individuals towards maladaptive (self- or other-harming) behaviors like substance misuse in order to cope.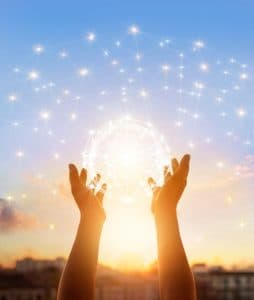 It is well known that LGBTQ-IA+ individuals (still) face a much higher degree of oppression relative to their heteronormative peers. It is also known that LGBTQ-IA+ individuals who report being victims of oppression are more likely to experience mental health issues, such as anxiety and depression. Whether such individuals are targeted because of already present mental health issues or whether their mental health issues arise from being targeted for their LGBTQ-IA+ status is nearly impossible to tease out. But the correlation between oppression and poorer behavioral and psychological outcomes is clear.
Being LGBTQ-IA+ makes it more likely that someone will be victimized or discriminated against, which exacerbates and may even provoke mental and behavioral health issues, including the misuse of substances. The oppression faced by most LGBTQ-IA+ individuals may also exacerbate and compound the negative effects of other life stressors, including unstable home lives, low socioeconomic statuses, and family histories of mental illness and substance misuse.
Greater barriers experienced by many LGBTQ-IA+ people seeking physical and mental health services can also perpetuate and worsen their substance misuse disorders, as they are less likely to receive adequate help early in the onset of their substance misuse disorder. Earlier interventions predict better outcomes for substance misusers. Stigma and provider bias may dissuade or further isolate LGBTQ-IA+ individuals from treatment, giving them more incentive to use and denying them timely care that could reduce the severity of their substance misuse behavior as well as the severity of any other mental or behavioral health issue.
Specialized Treatments
The good news is that a range of substance misuse treatment approaches have been found to be effective with LGBTQ individuals. These include motivational interviewing, contingency management, and cognitive behavioral therapy. Many have been adapted to fit the unique needs of LGBTQ-IA+ individuals.
Motivational interviewing is a goal-directed therapeutic modality in which the client's ambivalence is explored in order to elicit behavioral change. Contingency management refers to a system of rewards that clients receive from their therapist or treatment group leader for maintaining sobriety or successfully engaging in harm reduction behaviors. Cognitive behavioral therapy seeks to reduce substance misuse by challenging thoughts and beliefs (e.g., "I'm not worth getting sober" or "what difference will it make?) that give rise to negative feelings and spur maladaptive behaviors as well as identifying and anticipating circumstances in which urges to use will be triggered and developing specific coping strategies to combat such urges.
Considerations
The bad news is that most individuals in the United States who struggle with a substance misuse disorder, regardless of their sexual or gender identity, do not receive adequate treatment. Those who identify as sexual minorities face even greater barriers to treatment and thus may be even less represented than heteronormative individuals in the already underutilized substance misuse disorder treatment field. Stigma against LGBTQ-IA+ individuals held by providers, lack of knowledge about LGBTQ-IA+ specific needs among substance misuse disorder treatment professionals, and lack of health insurance among sexual minority individuals are all factors that help explain this disparity. Greater LGBTQ-IA+ cultural competency must be incorporated into substance use disorder specialists' trainings and standardized in medical and mental health educational curricula.