Leaving Your Lover (Part 1): Giving Up Your Drug of Choice and Moving On
Giving up your drug of choice is often described as being akin to ending a love relationship, one that has become toxic. You love it, him, or her, but the relationship is destroying you.
Although Paul Simon tells us, "There must be fifty ways to leave your lover," he only gives us four of them (slip out the back; make a new plan; hop on the bus; drop off the key and get yourself free). Certainly "the answer" is not "easy if you take it logically," as the lyrics suggest. But they're apt in stating, "The problem is all inside your head."
Recovering From a Substance Use Disorder
Overcoming a substance use disorder largely involves the brain as a person learns new ways of thinking and behaving, develops healthier social and living environments, and gets help for co-occurring psychiatric issues, all the while experiencing positive changes in the brain and other parts of the nervous system – each one taking time, often a lot of time.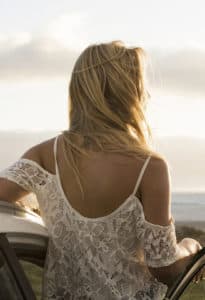 I don't think anyone truly knows how many ways there are to recover from a substance use disorder. Twelve-step approaches still predominate treatment, with about 85 percent of facilities involving AA in some fashion. But that number appears to be slowly dropping while support for alternative routes to recovery seems to be growing. For instance, the U.S. government's Substance Abuse and Mental Health Services Administration's (SAMHSA) working definition of recovery includes, "Recovery occurs via many pathways."
Although SAMHSA's definition states, "Abstinence from the use of alcohol, illicit drugs, and non-prescribed medications is the goal for those with addictions," not everyone chooses abstinence as a recovery goal. Some people who once had substance use disorders are able to use non-problematically. However, as much as I support having people choose their own goals for use, in my previous article, "How Well Does Harm Reduction Work Over Time?," I cited research suggesting that abstinence is the most stable form of recovery and is associated with a higher quality of life than is moderate use.
Some individuals who really need to be abstinent simply cannot stop. Using less may be their only viable option for improvement. As I've noted previously, addiction psychiatrist Mark Willenbring, M.D., director of Alltyr addiction clinic in St. Paul, MN and formerly director of the division involving alcohol treatment and research at the National Institutes of Health often says, "Better is better." In a recent interview on  "Sunday Night With Megyn Kelly," it was noted that he encourages abstinence, but doesn't require it. He stated, "No one comes to the clinic wanting to stop drinking or using. What they want is to continue to drink and use and not have it screw up their lives."
Tipping the Scale
Despite their awareness that drinking was "screwing up their lives," people I interviewed for Sober for Good (who had to have at least five years of sobriety to be part of the book) told me they missed the following about heavy drinking: "The rush. The glow. The secret world. The liquid courage to meet new people, be in new social situations. The sense of oblivion from drinking when life got overwhelming. The illusion of elegance – sipping wine with dinner, having a glass of champagne at the rail of a cruise ship. There was an excitement from drinking that was addictive in itself. Gazing at the night sky after a bout of drinking and seeing the stars through an alcoholic prism and feeling so damn good about life and the world."
There's no question that people use alcohol and drugs because they get something out of it. These are often referred to as the benefits or pros of using. With time, however, as substance use disorders become more severe, people drink less to feel good and more to feel normal.-Anne Fletcher
There's no question that people use alcohol and drugs because they get something out of it. These are often referred to as the benefits or pros of using. With time, however, as substance use disorders become more severe, people drink less to feel good and more to feel normal. In order to change, somehow the scale has to tip such that the costs or cons outweigh the benefits. No, you don't have to "hit bottom" – in fact, four out of 10 of the 222 participants in Sober for Good said they didn't feel that hitting bottom was necessary for them to be ready to resolve their alcohol problems.
So what was the turning point? Most people gave multiple responses – from religious experiences to suicide attempts to reading a book. But the most common answers had to do with five issues: feeing worn down by the battle; concerns about family and children; experiencing embarrassing or frightening incidents; alcohol-related health concerns; and serious problems with a significant other. These are the costs of using. Jack B. said, "Fear was the motivator." He was frightened by several blackouts during which he "lost" an entire day or night. And although he has no memory of it, he once fell off a barstool, smashing his face and glasses on the floor.
Moving On
How do you replace the loss of your beloved drug of choice? There's no question that it's painful, psychologically and sometimes physically. So it's okay to mourn. But it's important to soon begin filling the void by doing things like cultivating new (or returning to old) pleasures, engaging with nature, learning mindfulness and stress reduction techniques, and finding healthy friends and social circles. Lois S. simply stated, "We have to find something we want more than we want a drink. Many times it's right in our everyday lives and we don't see it." But this doesn't happen overnight. And such steps don't provide the same rush as using did, at least not initially.
Recently, in one of my group education sessions, the topic was "Creating Positive Experiences," which is, in large part, about learning to smell the roses and savor the small stuff in life. A client who had used methamphetamine for more than a decade wondered, "When will it happen? I've been meth-free for a year. I love my family, and I'll never use meth again." But he seemed unhappy and to be wondering when he'd feel some semblance of the way he felt on meth. He seemed at least somewhat reassured when I talked about how meth can affect the brain for a long time and about how actively looking for and creating new, healthy ways to "get high" can eventually fill the void.
Part two of this series will address more ways of moving on.
 
 
Parts of this were adapted from Sober For Good, 2001 by Anne M. Fletcher. Houghton Harcourt. All rights reserved.
Images Courtesy of iStock