Interview with Bryan Cressey, Founder of Above and Beyond Recovery Center
Chicago venture capital pioneer Bryan Cressey is the founder of Above and Beyond Recovery Center, a treatment facility in Chicago that provides free and innovative services to the homeless and uninsured who would otherwise have no access to treatment. Their philosophy is: Compassion, Competence, and Communal Healing.
Above and Beyond is funded entirely by donors, so they are not beholden to insurance companies. They use the traditional harm reduction philosophy of meeting clients where they are and establishing relationships that are based on trust, not punishment or blame. While they offer 12 Step meetings, they don't limit their services to the 12 Step model. They use evidence-based techniques like rational emotive behavioral therapy to help clients consider the possibility that it is not the circumstances of their lives that cause their behavior, but their beliefs about the circumstances. They are asked to see the consequences of their behavior as something they can change by changing their beliefs about their lives. This is especially important since Above and Beyond clients face some truly challenging circumstances: poverty, homelessness, abuse, and addiction.
Special attention is placed on the social causes that make it difficult to get clean. It's hard to embrace recovery when you feel like you have nothing, so they provide job readiness coaching to give clients the skills to build a better life. They assist homeless clients in finding housing, provide rage management counseling, and offer trauma therapy. They even conduct street yoga classes and offer acupuncture.
Choosing This Path
Cressey and his family served the homeless in many ways throughout the years, including serving food and tutoring. He saw – up close and personal – how alcohol destroyed lives, families and communities. But why did this successful venture capitalist decide to spend his time, money and resources to help the poorest and most vulnerable citizens of Chicago? I had the opportunity to speak with him and find out.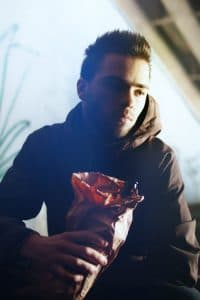 April: How did you get involved with treating homeless and uninsured people who are struggling with alcohol use problems?
Bryan: I got interested in helping people because I saw that treatment centers were not impacting them powerfully enough. Trauma is not resolved. Most people with alcohol problems are self-medicating underlying issues that the traditional treatment system does not address. I recognized mainstream treatment is stuck in an outdated 12 Step model that is not evidence-based. The opportunity existed to create a better treatment model, thereby making a bigger difference in the world.
The poor and homeless deserved a better way to improve their lives. So I found a location in a poor area. People who are uninsured and cannot afford expensive treatment could come in off the sidewalk with no appointment and be welcomed.
April:Can you tell me a bit about your background?
Bryan: I grew up in Seattle and went to graduate school in Boston where I earned a law degree and an MBA. I have been a co-founder of three of America's leading private investment firms. Working with numerous healthcare companies and management teams has given me much knowledge of how great healthcare organizations are built. So I had a head start in making Above and Beyond work.
April: So what do you do that makes Above and Beyond so successful?
Bryan: We don't just do treatment; we help our clients get housing and jobs to create lasting sobriety. We are trying to make recovery persist, and that means addressing all the things that drive addiction. Poverty is one of the main ones, so we located in a poor neighborhood and charge nothing.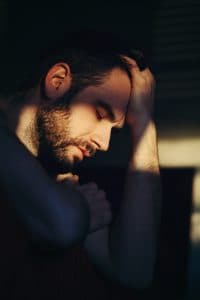 We have three treatment programs, and our clients attend all three. We have developed a module that helps people find their meaning and purpose in life. Our treatment philosophy is consistent with that of the path-breaking Dr. Stanton Peele, the first to forcefully advocate for the many precepts we follow at Above and Beyond, including healing with love and with understanding, not shaming those who relapse, and recognizing that almost all who recover have relapses along the way. We realize that each person has different beliefs and that "one size does not fit all" – that different treatment programs work for different people.
Stanton Peele is an amazing seer who has uncovered what works best, and written and spoken eloquently about what's most effective in helping people become healthy. And he's been a great help and influence on our effective treatment programs. We also have a module that helps people learn to love themselves. When you come from a place of love, you don't criticize relapses. Our clients will say that they were treated as though they were on a conveyor belt in the past. That's not our approach.
I realized I could help people transform their lives and their work to become the person they want to be. I saw that there was a huge need, and I thought: 'I can do this, this is feasible.' It was like a gradual process of jumping off the diving board. I looked for years for a place to do it in a poor neighborhood. In addition to senior clinicians, we have interns who have master's degrees from psychology departments. They work as a team to provide treatment that addresses the whole person, not just the substance.
Our job isn't just to get people to stop drinking. It is to help them recreate themselves and believe they can live their best lives."
Paying it Forward
Clearly Dr. Stanton Peele has been a tremendous help and influence on both Cressey and Above and Beyond's treatment programs. Peele says the following of Bryan:
"Bryan is a remarkable instance of someone who achieved great success starting out with no inherited advantages. Instead of asking people 'Why aren't you like me?' he asks "How can I help others achieve success the way that I did?' Bryan once said to me, 'Give people bedrock support – like housing and healthcare, encouragement and respect, help and training, therapy and skills – and they'll reach their potential and contribute to their communities." 
Bryan Cressey's work is an amazing example of someone who has used his success to help others and meeting them with a non-judgmental approach that recognizes addiction is not a moral failure and cannot be solved with a one-size-fits-all approach. He believes in providing a whole person, whole society approach that helps people transform their entire lives.
Images Courtesy of iStock