The Impact of Mental Health Stigma
What is Stigma and Who is Impacted?
Regardless of your background, anyone can experience a mental health condition and the struggles that coincide with this. Consequently, mental health stigma impacts all individuals with varying levels of intensity, however, at the end of the day, stigma impacts everyone. Especially for young people, mental health stigma is detrimental, as it serves as a significant barrier, preventing young people from speaking out about how they are feeling and seeking help. Stigma is, in essence, a sense of shame that is felt as a result of facing a mental health challenge.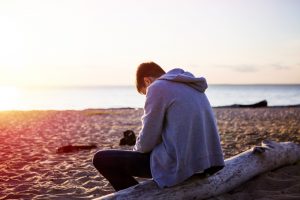 Individuals from underrepresented backgrounds – for example, young people of color – can be impacted by stigma more intensely. Certain cultures or family dynamics that reject discussion of mental health and emotions also further contribute to the intensity of stigma and make young people feel isolated. Often, the culture or the family means no harm; there is simply an extensive and reinforced unawareness when it comes to mental health topics and knowing how to approach discussion around mental health.
Why Does Stigma Exist?
Media and news outlets often portray people with mental illness as dangerous, unpredictable, weak, untrustworthy, and in general, flawed in their personality as humans. These false representations are incredibly harmful to all young people who are stigmatized as a result of the media's widespread inaccurate view. Stigma is deeply rooted in the history of mental illness and how society has constructed a negative and false image around individuals with mental illness from the very beginning.
How Can We Fight Stigma?
We can fight stigma by getting vulnerable and exemplifying open conversations around mental health. Sharing often inspires further sharing. Storytelling and spreading resources within your community or family will lead to normalizing mental health discussion. Beyond this, awareness will spread around what resources are available for everyone to access.
A few tangible ideas for doing this:
Host a Wellness Panel in your school or community: bring in mental health professionals as well as young people with lived experience to have a moderated discussion and also answer Q&A with the audience.

Invite parents and families to these types of educational or informative events, aiming to bring everyone together on a higher level of understanding around mental health.

Hold a healing-focused open-mic night for young people to share their lived experience and recovery journeys.

Have a resource table area available for further spreading awareness on ways to seek help, as stories are being shared.

Organize a Wellness Conference to bring together many young people to connect and meet with their peers, discuss mental health, learn about resources, and further spread messages of hope and healing.
Advocate for mental health recognition in your school: hold open communication with your teachers and administration about the importance of supporting student mental health.
Why is it Important to Fight the Stigma?
Fighting the stigma around mental health is crucial in order for everyone who deserves help to receive it. Overcoming stigma as a barrier will lead to spreading hope, essential for recovery and healing.
_____
Photos Courtesy of Shutterstock