How to Build Self-Confidence
Generally speaking, confident individuals — meaning those with higher self-esteem — are happier and have an elevated sense of wellbeing. Confidence and self-esteem have been proven to be linked to greater mental toughness and wellbeing. This article outlines ways that you can build your confidence or self-esteem, in order to help elevate your state of mental health and wellbeing.
Visualization
Imagine, believe, and envision yourself as how you want to be — your proudest self. When we strive for this vision, we uplift our own perceptions of ourselves — our self-image — which directly will uplift our state of wellbeing.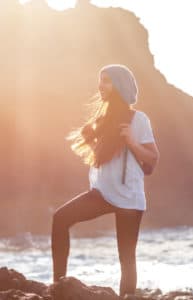 Posture
How you physically hold yourself directly impacts how you feel. Studies have proven that sitting or standing up straight leads to greater self-confidence. Improving our posture can make us happier and not only makes us appear more confident on the outside, but also makes us internally more confident as well.
Love and be kind to yourself
How you talk to yourself — self-talk — is incredibly significant in raising your confidence or self-esteem levels. Instead of putting yourself down, pick yourself up with positive self-talk. This may be easier said than done, but with practice, positive self-talk will become a new and improved habit.
Avoid comparing yourself to others
Instead of comparing yourself to others, being envious of others' accomplishments, or feeling resentful toward others, focus on you. Put yourself and your own self-improvement first, and disregard any and all comparisons. When you focus solely on improving your self and let go of all other comparisons, you are directly elevating your self-esteem and wellbeing.
Exercise
Many studies have proven that there is a link between exercise and higher self-esteem. Exercise is not only a great form of self-care, but also a place where you can set your own personal goals and achieve them little by little over time. Additional forms of self-care that have shown to be linked to self-esteem include nutrition and high-quality, consistent sleep.
Be aware and mindful
Being aware of negative self-talk is an important first step in turning it around to your benefit or to positive self-talk. By being mindful, we are helping ourselves push back against our hindering negative self-talk and re-shape it into more positive self-talk. Any time you feel you are heading toward self-criticism, remind yourself that your self-criticisms are merely thoughts and not facts. Empower yourself to recognize the thoughts you are having and reject the negative, while accepting the positive.
Practice gratitude
Practicing gratitude (as outlined in my previous article) is linked to greater self-esteem and self-confidence. When we are able to identify what we are thankful for on a daily basis and express gratitude how we feel comfortable, we are raising our self-esteem and levels of personal fulfillment.
Take a moment to assess your own levels of self-confidence, and reflect on how many of the above self-esteem-building methods you currently incorporate in your daily routine or lifestyle. Incorporate these elements in ways that you feel comfortable, in order to directly elevate your self-esteem and state of wellbeing.
_____
Photos Courtesy of Shutterstock