How The Entertainment Industry Enables Addiction
People often think there isn't much of difference between a celebrity addicted to alcohol and your alcoholic friend, coworker, or family member.  If Aunt Sally can go to rehab and get it together, surely your favorite actor can too, right?  I mean, the guy has enough money to buy the rehab. Why can't he just bite the bullet and get off the booze like Aunt Sally?
I used to think the same thing, until I began actually working with celebrities at Alternatives. Then I learned the truth.
Treatment Realities
First of all, the actual success rates in traditional treatment setting are pretty scary; and a celebrity's addiction scenario is, in many ways, worse than your Aunt Sally's. For many of them, the story is an exaggerated and over-complicated of a typical scenario.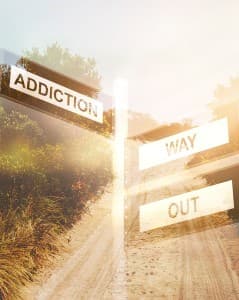 Let me explain. We all know the family dynamic usually plays a role in the addictive behavior of the addict. Family members might be exacerbating the behavior through their own actions or even making it easier for the person to use by covering for him or her (you've been calling this enabling). However, in the world of a celebrity, the powerful systems that enable the problem and delay recovery are grander and more potent. And they involve lots of money.
For example, imagine you're a popular musician bringing in $500,000 for a public appearance. At the beginning of your career, you discovered that a drink before you went onstage helped you cope with stage fright and the anxiety of screaming fans. You're not good at making small talk, so more alcohol helped you survive the hotel suite parties afterwards. Shows led to tours, television appearances and maybe even movies. The whole time your tolerance for alcohol increased year after year. Now you're drinking like a fish just to get in front of a crowd, or the camera. Plus, you have to take prescription pills to sleep at night and more pills to wake up in the morning due to your crazy schedule.
Recovery Hurdles
Many of the people who care about you (your girlfriend/boyfriend/wife/husband and parents) are begging you to go get help. You're thinking about it too. Lately, you feel horrible mentally and physically. You know something is wrong and you're not really enjoying life that much anymore…
At some point, under this kind of pressure, the star is likely to crash and burn. Some survive and get help either in a residential rehab, or some other tailored program. Others aren't so lucky. -Adi JaffeBut every time you mention taking a rehab break to your agent, manager, PR team, marketing agency, studio, and producer, they freak out. You've got three television interviews and a guest appearance on a late-night talk show scheduled for this week, your hit tour is selling out everywhere and there's talk of a HUGE movie. You're booked solid for the next twelve months, and all the contracts have been signed. Sorry. No time for rehab. Maybe next year. But there's probably some medication that can help with this… right? So more pills and more reasons for the celebrity to feel like he's doing his best, because s/he is!
At some point, under this kind of pressure, the star is likely to crash and burn. Some survive and get help either in a residential rehab, or some other tailored program. Others aren't so lucky. Meanwhile, the fans shake their heads and wonder what's wrong with them? S/He has plenty of money. Why can't they just get their $&#@ together? Why did they wait so long?
The Lack of Self-Care
The entertainment world needs to realize you can only push people so far before they break. Money isn't the problem. There's plenty of that. The problem is no room for self-care, no education about the tell-tale signs and no accountability. As with all of our clients, self-care and accountability are an important part of life and should be scheduled and budgeted right along with the television appearances, tours, and those $500,000 public appearances.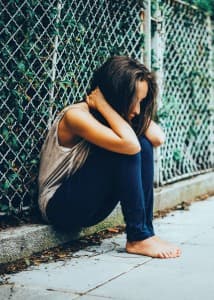 Agents, managers, producers, studios, PR teams, and marketing agencies, listen up. When your client is found dead in a hotel room from a drug overdose or alcohol poisoning, it won't matter how much he or she used to make. Do the smart thing. Budget for self-care now and have real meetings with clients BEFORE things get out of hand. Make this a priority and part of your artist development process. Don't wait until you get that call. By then, it's too late.
For the rest of us, this is the lesson – money doesn't buy you protection from the same consequences the rest of the world faces. It might buy you more, and better, cocaine but this is probably more of a problem than a solution. I've seen families crumble from a lack of boundaries that is weirdly similar to the celebrity story above.
Consequences are real, whether you impose them or not, so you might as well allow them to occur.
Image Courtesy of iStock