How Squashing an Addiction Helps You Master Other Life Challenges
Sure, people recovering from one addiction may find themselves swiftly wrapped up in a new fixation just when they thought they were fully recovered. But sometimes the opposite occurs: Snuffing out an addiction can also empower people to improve other areas of their lives.
Research suggests that whether kicking one habit simply invites another or, instead, inspires other positive behaviors depends in part on the stories we tell ourselves about our journey.
The Role of Self-Redemption
A study conducted by psychologists William L. Dunlop and Jessica L. Tracy found that recovering alcoholics who depicted themselves in a self-redemptive manner when recollecting their "last drink" were more likely to avoid relapse compared to recovering alcoholics whose stories contained no elements of self-redemption.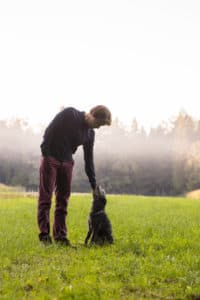 This makes sense when you consider that self-redemptive themes entail an acceptance of previous wrongs as well as a willingness to learn from mistakes – rather than viewing their past errors as irreversible faults that will forever constrain them.
Not only were those self-redemptive storytellers more likely to be sober several months after the researchers initially assessed them ("83% of participants whose narrative contained a description of positive self-change maintained sobriety between assessments, compared to 44% of nonredemptive participants," write Dunlop and Tracy in a 2013 edition of the Journal of Personality and Social Psychology.) They were also more likely to exhibit better overall health, regardless of how long they'd been sober for.
Becoming sober can empower individuals to tackle additional life goals by offering them proof of their own ability to succeed against something they once felt they could never surmount. Maintaining sobriety can imbue people with an enhanced sense of self-efficacy (defined as "the ability to exercise successful influence over their environment and the accomplishment of their goals), lending them an extra boost of encouragement and motivation to take on additional challenges — such as, say, getting to the gym on a more regular basis, eating a healthier diet, seeking a more fulfilling job, or returning to school.
Investing in Positivity and Empowerment
Engaging in other healthy behaviors may, then, create a positive feedback loop, empowering the individual further and, as a result, making the possibility of relapse even lower. (If physical activity is adopted as one of these additional healthy behaviors, research shows it makes this positive feedback loop even stronger, as exercise has been shown to elicit neurochemical changes in the brain that lower drug and alcohol cravings.)
An additional factor that may both bolster recovery and inspire those in it to pursue additional goals is the surplus of time and energy that trickles into life once the exhausting, all-consuming process of an addiction is removed from their everyday reality.-Katherine Schreiber
This is precisely the kind of process that various addiction treatments help foster. Several studies have found evidence that some relapse prevention programs, Cognitive Behavioral Therapy, and 12-step programs successfully keep people on the path of recovery by enhancing their self-efficacy and reinforcing their belief in their own ability to make and maintain major life changes.
An additional factor that may both bolster recovery and inspire those in it to pursue additional goals is the surplus of time and energy that trickles into life once the exhausting, all-consuming process of an addiction is removed from their everyday reality. If this new time and energy is invested in healthy relationships that promote recovery (i.e., supportive groups and communities as well as friendships and romantic relationships that bolster recovery) the returns are two-fold: Sobriety is maintained and overall wellbeing improves, as people in recovery reap the scientifically validated rewards of positive social ties — such as an uptick in motivation to pursue personal goals.
"Social support can facilitate progress on personal goals because it serves to enhance feelings of self-efficacy, transforms the interest level of goal-related activities, and helps individuals generate effective coping strategies," writes Richard Koestner and Nora Hopein The Oxford Handbook of Work Engagement, Motivation, and Self-determination Theory, citing research by Lisa G. Aspinwall.
Available Resources
Crucial in determining whether or not a person's recovery will act as a breeding ground for new bad habits to form or as a fertile arena for positive personal growth are the resources accessible to the person in recovery. Whether that's a trusted mental health professional, a support group, or an environment that's not rife with triggers depends on the unique circumstances the individual finds himself or herself in.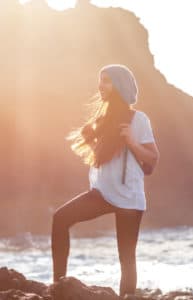 Some people may be stuck in situations that present more obstacles to securing effective support than others. Think of the individual attempting to cut back on drinking whose entire professional and personal network relies on daily happy hours to bond. Or imagine an individual who wants to maintain a more moderate relationship with physical activity, after having abused their body past the point of injury one too many times, yet can't escape questions from their former social network surrounding why they no longer show up for triathlon events or multiple exercise classes.
Those in this category are saddled with the burden of exerting more energy to climb out of – and resist – temptations and roadblocks posed by their environments and relationships. However, this does not at all mean they should give up hope in striving to surmount a previously self-destructive habit. For them, the empowerment derived from maintaining recovery may be all the more important, even if it feels impossible to obtain at the outset.
Indeed, success in such a scenario requires more independent effort than it would for someone immersed in a more supportive context. And so prevailing despite these odds may actually inspire an even greater sense of self-efficacy and motivation to persevere in other life challenges than it would if everyone and everything was on this individual's side from the get-go.
Images Courtesy of iStock