How Low Can Pharma Go in Pushing Its Opioid Drugs?
A lot lower than I thought possible – and I am not easily shocked by Pharma's greed and ruthlessness. I often equate the motives and methods of drug companies and drug cartels, but Pharma's moral bankruptcy can surprise even me.
The nationwide opioid epidemic did not start by accident. Pharma got the ball rolling with its promotion of "Pain as the 5th Vital sign." Next was the criminal effort to spread the lies that its pills were appropriate for widespread use in the treatment of chronic pain and were less addictive than the cartels' powders.
And along the way, Pharma has used all its considerable powers in a reprehensible strategy to block anything that might reduce the number of people hooked on drugs – and in the process reduce its obscene profits.
Recently, I came upon two dirty tricks, new to me, used by Pharma to ensure that as many people as possible get hooked.
Blocking Pre-Authorization
OxyContin was identified as an extremely dangerous drug very soon after it came on the market in 1996. As early as 2001, West Virginia's employee health plan noted a spike in overdose deaths caused by it. The plan made a wonderfully sensible request – that doctors obtain prior authorization before prescribing any prescription opioids. This would ensure they were limiting use to terminally ill patients – and not carelessly ordering highly addictive meds to the vast number of people with chronic pain, who shouldn't be taking them.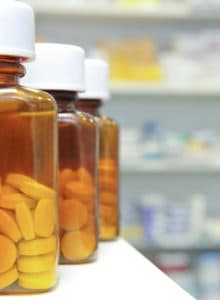 Brilliant investigative reporting by STAT recently revealed how Purdue Pharma successfully blocked West Virginia's efforts to limit opioid prescriptions to appropriate use.
In effect, Purdue bribed Merck Medco, the pharmacy benefits manager, with large rebates. In return, Merck Medco agreed not to require prior authorization and to request only low copayments for OxyContin. The same crooked dealings were also in force in many other states.
Merck Medco's policy would allow docs to continue prescribing opioids carelessly. And the low co-pays were a particularly clever touch – fully equivalent to the cartel practice of giving out free samples to get new clients hooked.
West Virginia is suing Purdue – and so are other states – for this and other reasons. Lawsuits against Pharma are a good thing. Purdue has previously settled claims for over $600 million dollars. Only enormous fines and, even better, jail time for execs will stop its continuing unscrupulous behavior. Litigation turned out to be the best weapon in halting the depredations of Big Tobacco 25 years ago. And the money clawed back from Pharma now could be used to fight the further spread of the opioid epidemic and to provide free treatment for its many victims.
Drug Wholesalers Feed the Epidemic
The investigative media are the best weapon against Pharma corruption. This next shocker was broken by the Washington Post, using documents obtained from the Drug Enforcement Agency and from court records.
The Post discovered that thirteen wholesale drug distributors, some of them the giants in the field, sold hundreds of millions of opioid pills to suspicious pain clinics and pharmacies, despite clear warning from the DEA that their real destination would be the black market,
The moral blindness and ethical hole at the center of the drug industry is breathtaking. The wholesalers had to know that their pills were being peddled on the black market and were killing tens of thousands of people.-Allen Frances
The DEA realized it was much more efficient to control illegal distribution at the bulk wholesaler level than to fight a retail battle at each doctor's office, pain clinic, or drugstore. Many wholesaler distributors cooperated, as required by law, and refused to continue making the questionable sales, but some of the largest companies persisted in pursuing the easy profits, despite the deadly effects of the diverted pills.
And, for mysterious reasons, beginning in 2013, the DEA headquarters began to block enforcement against the big wholesalers, which were so obviously pushing product in suspicious quantities to suspicious customers.
Some of the companies have paid fines, some of them large. And the DEA now claims it is back to rigorous enforcement. But we have no way of knowing how many people died or became needlessly addicted along the way.
The moral blindness and ethical hole at the center of the drug industry is breathtaking. The wholesalers had to know that their pills were being peddled on the black market and were killing tens of thousands of people. They persisted because they lacked a moral compass or the most basic business ethics. The fines were seen as chump change and no one feared going to jail.
There is no justification for the DEA passivity in fighting the biggest drug problem in the US, while simultaneously chasing much less dangerous pot. We can only assume that the drug companies have friends in high places, while the drug cartels do not.
Taming The Pharma Beast
No one really buys Pharma's pose as man's best friend. Its greed and ruthlessness are too blatant to obscure, even with the slickest of billion-dollar, public relations campaigns. But Pharma continues to command the rapt attention of the one audience that it really needs to persuade – the many politicians on its payroll receiving huge campaign contributions or hoping to work for it after they leave "public service."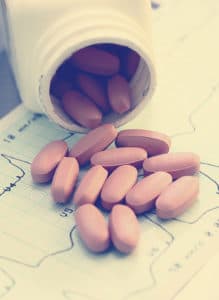 Every once in awhile, Congress will trot out and beat up the most egregious Pharma pirate – but this is purely symbolic, not at all substantive. The presidential candidates have both decried drug pricing, but pre-election promises are cheap and difficult to keep in the face of well-financed Pharma opposition.
It is very long past time for an all-out Congressional investigation of all the predatory Pharma practices and for concerted legislative, executive, and judicial actions to eliminate them. We would not tolerate a foreign enemy killing 20,000 Americans a year. We are far too tolerant when Pharma promotes practices responsible for at least an equal number of deaths.
Politicians working for (and later hoping to become) Pharma lobbyists must instead be pressured to work for the health and safety of their constituents. Only sustained public outrage will turn political hacks into real public servants.
Policy and lawsuits that once tamed the Goliath of Big Tobacco must now be unleashed on Big Pharma. The excellent investigative reports by STAT and the Washington Post illustrate how the media can be the pebble that helps bring down the seemingly invincible giant.
Images Courtesy of iStock