How Does Residential Treatment Address Mental and Emotional Concerns?
Does this sound familiar?
You have recurrent episodes of major depression and anxiety, but you're usually able to work around the symptoms. You cry in the shower and you duck into closets to hyperventilate. Mostly, you're functional enough to grit your teeth and carry on with your job and personal responsibilities.
If you're a high achiever who is accustomed to going above and beyond, other people might not even notice that your performance has dropped off. It might take a while for anyone to realize that you're struggling. But soon the shame and self-loathing lead you to retreat from life. You start spending more and more time alone, and your meaningful relationships fall away.
You count the hours until your next counseling session, or maybe you stop going because it doesn't seem to do any good. You fight just to get through your days, and you sense that you won't be able to keep this up much longer.
In moments of quiet, you think, "This is no way to live."
The True Scope of the Problem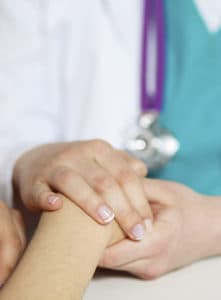 Did you know that approximately 1 in 25 adults in the United States experiences a serious mental illness in a given year? According to the National Alliance on Mental Illness (NAMI), millions of people are dealing with a mental health concern such as depression, bipolar disorder, or Post-Traumatic Stress Disorder (PTSD) that places significant limitations on their quality of life.
We also know that more than half of all individuals who struggle with substance abuse have a concurrent mental health issue. Even the small overall percentage of individuals with addiction fortunate enough to obtain substance abuse treatment often don't receive appropriate levels of mental health care.
So many people are moving through their lives with depression, anxiety, trauma, and suicidal ideation. These conditions are serious, but they're also treatable. Unfortunately, there are myriad powerful reasons why people don't seek help.
Why People Don't Seek Treatment for Mental Health Issues
There are plenty of roadblocks on the road to recovery, including:
Insufficient insurance coverage
Lack of available funds
Incorrect diagnosis due to side effects of substance abuse
Work and family situations that do not allow absences
Fear of judgment and the lingering stigma of mental health and addiction issues
Reluctance to face the problem head-on
Lack of supportive residential treatment options designed to address mental health concerns
Let's focus in on that last point…
According to the National Institute on Drug Abuse, there are more than 14,500 specialized drug treatment facilities providing services to individuals with substance use disorders. By contrast, the American Residential Treatment Association (ARTA) is composed of just 30 member facilities offering residential care to adults with mental health issues such as schizophrenia, bipolar disorder, depression, personality disorders, and dual diagnosis.
In short, there is a tremendous need for residential treatment to address mental and emotional health concerns.
Falling Through the Cracks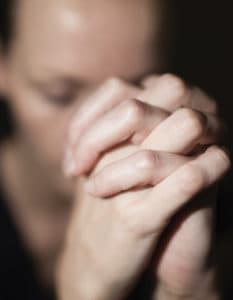 What do you do when you have a mental health concern significant enough that it impedes your ability to live well, but not so debilitating that it requires hospitalization? For most people, the answer is that they just muddle through. They keep trudging forward, putting one foot in front of the other until their condition becomes debilitating and they can't carry on any longer.
These people fall through the cracks in our current medical system. They want – and need – the kind of support that individuals receive at rehab, but they don't have an issue with substances. (That said, they may have compulsive behavior in other areas, such as overeating or overworking.)
In the past, the only options available to them have been either outpatient counseling, which may not provide sufficient support, or hospitalization, which may be too restrictive. Hospitalization can be extremely helpful in severe cases, but clearly it's not right for everyone. According to Mental Health America, 5.4 million people sought mental health treatment in 1990 and less than 7% required hospitalization. (Over half of those who did need inpatient-care had schizophrenia.)
Fortunately, there is an emerging third option, more supportive than outpatient counseling and less extreme than hospitalization: residential recovery programs that treat mental health issues like clinical depression, anxiety, and PTSD.
Why Residential Treatment?
What are the benefits of supportive residential treatment for mental health concerns? The list includes, but is not limited to:
Receiving consistent help from trained professionals who can teach you how to work with your traumas and upsets and learn new ways of thinking, feeling, and behaving
Stepping outside of your usual context in order to better see the world and yourself through different eyes; letting a new environment empower you to release limiting beliefs and behaviors
Receiving supportive structure and practical daily-life care; allowing yourself to focus entirely on your own healing without having to worry about work, medication management, preparing meals, and providing care for others
Gaining the support and solidarity of your peers who are working through similar issues; decreasing your sense of isolation and increasing your experience of connectedness
A New Way Forward
For the first time in history, people with mental health concerns have some safe, supportive options for residential treatment. Granted, these options may be limited, inconvenient, costly, or otherwise challenging to access, but they do exist.
The best residential treatment programs help people to heal their core issues, to address the anger, sadness, grief, and emotional pain that underlie mental health conditions. They provide safe, supportive, and compassionate environments in which emotional wounds are uncovered and tended with care.
Most of all, they empower people to apply love to the places inside that hurt and witness their own healing. (Time doesn't heal all wounds, but love can.)
Healing as an Active State
Writer and sexual assault survivor Alice Sebold said it well:
"To heal from trauma means to face your pain and loss while simultaneously seeking solace and, at moments, finding joy. Doing this on a day-to-day basis is how you survive. Healing is an active state, not a destination."
As the co-founder of a dual diagnosis residential treatment center, my promise to every one of our participants is that they'll receive the self-counseling tools and support they need to take ownership of their own health and healing. What they do from there is up to them.
Images Courtesy of iStock