Early Warning Signs of Mental Illness
Often when we may be feeling worried about a friend or loved one's mental health, it may be difficult to know what signs to look for or what changes in their behavior may be significant. It is vital to remember that as friends and those who care about our loved ones, it is not our job to be their psychiatrist or therapist. It is not your job to diagnose or try to come up with solutions. Rather, you are there to listen, validate, and be there to possibly recognize some of these warning signs and be able to refer your friend or loved one to professional resources if needed.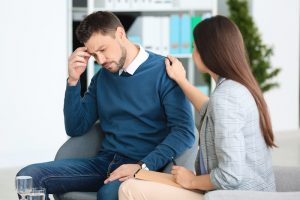 Below are some warning signs to be aware of; if you see any of these signs in your friends or loved ones or even in yourselves, do not be afraid to connect to professional mental health support resources. Additionally, each mental health condition has its own unique symptoms, but below, some of the common signs of mental illness in adults and adolescents are outlined.
Excessive Worrying or Fear
Any rapid, dramatic shifts in emotion and/or the prevalence of depressed or anxious feelings can be signs to look for.
Sleep or Appetite Changes
Sudden changes in sleep and/or appetite – whether it's increased hunger or lack of appetite entirely – can hurt one's wellbeing. Deterioration of personal care in general and/or constantly feeling tired or fatigued can also be signs.
Withdrawal
Any recent withdrawal from social activities or a loss of interest in activities previously enjoyed.
Drop in Performance
An extraordinary decline in functioning – whether at school, work or socially. Examples of this can be: quitting a sport or hobby previously enjoyed, failing classes in school, or carrying out familiar tasks poorly.
Difficulty Perceiving Reality
This means that the person has delusions or hallucinations, where they are experiencing and sensing things that do not objectively exist in reality.
Abuse of Substances like Alcohol or Drugs
When alcohol or drug use increases, this can lead to greater mental health and wellbeing issues. Co-occurring substance abuse problems and mental health challenges are more common than many people realize.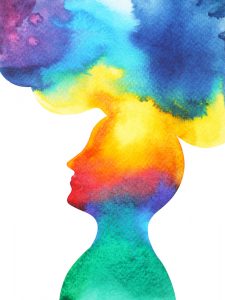 Suicidal Thoughts or Suicidal Ideation
Many people often may joke about suicide, but it is best to take these seeming jokes seriously. You never know what someone may be grappling with on the inside, so checking in directly can be very helpful. Do not be afraid to straightforwardly ask, "Have you been thinking about suicide lately?". And remember that your role as a friend or loved one can include listening, validating, and referring to professional resources if/when necessary.
Treating the Early Warning Signs of Mental Illness
If any of these signs apply to you or your loved one, do not worry. First of all, remember that you are not alone, and most importantly, remember that help and hope are real. There are a host of resources both locally and online that can help support you in your own recovery journey. You are strong, you are brave, and you are worthy.